Alfonso Cuarón's 'Gravity' Near Completion? MPAA Hands Sci-Fi Thriller PG-13 Rating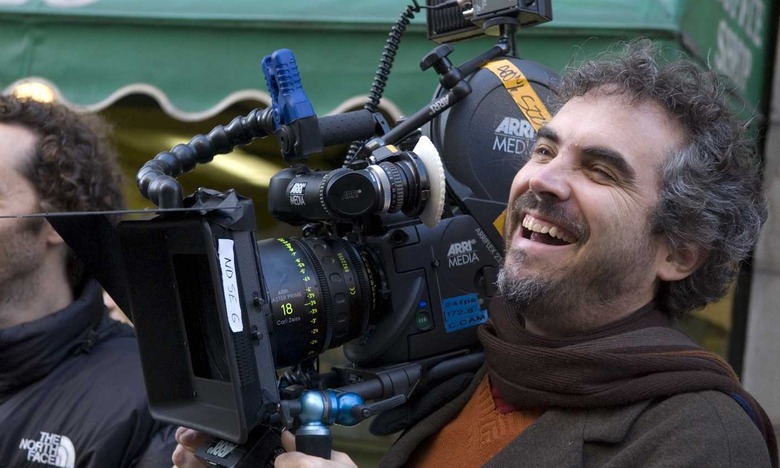 Had all gone according to plan for Alfonso Cuarón's Gravity, we'd be eagerly talking up its Oscar potential in anticipation of its release next month. However, Cuarón's effects-heavy sci-fi epic apparently needed a bit more time to come together than had originally been projected. In May, Warner Bros. announced it'd be pushing back the release to an unspecified date in 2013. The open-ended nature of the announcement naturally had some movie lovers fearing production woes and wondering when we'd finally get to see the finished product.
The studio still hasn't announced an exact opening date for the movie, but there's now reason to believe it's just about ready to go. The MPAA has handed a PG-13 rating to the film. The rating itself is interesting, since it clues us in to the level of intensity we can expect. But the fact that it's been rated at all is just as noteworthy, because indicates the movie is near or at completion. It's rare for the MPAA to rate a movie that's nowhere near finished. More after the jump.
Even with Gravity almost done, though, there's no promise we'll get to see it soon. Early buzz from the film's first test screening in May was nothing short of fantastic, particularly with regard to Bullock's performance. It seems very possible, then, that the studio will want to wait to debut it in the next Oscar season. And indeed, a quick glance at their 2013 release calendar shows a gap in November between The Seventh Son (October 18) and The Hobbit: The Desolation of Smaug (December 13). If that's really where Gravity ends up, we've got another year to wait — but better late than never, right?