'Flight' B-Roll: Watch Robert Zemeckis Directing Live-Action Once More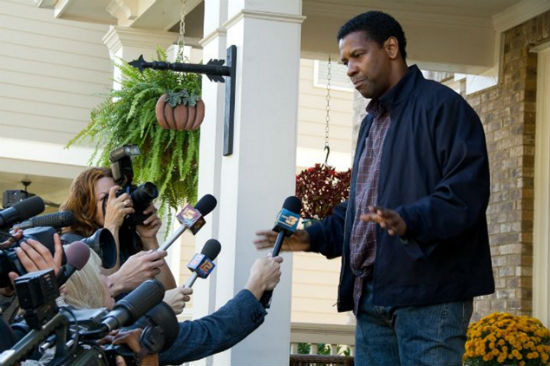 Since getting into filmmaking over thirty years ago, Robert Zemeckis has had an incredible career. He's tackled multiple genres, won Oscars, written some of the most revered films ever and then, after about twenty years, he took a dramatic turn. Zemeckis began making films with a new technology called performance capture and experienced great success. Exploring in the playground of animation, and advancing a technology in its infancy, confirmed his innovative tendencies, but some argued that it began to overshadow his talent for storytelling.
That talent is back on display in Flight, Zemeckis' first live action film in over a decade. It's about an airline pilot named Whip (Denzel Washington) who lands a distressed plane while intoxicated. Is is a hero? A drunk? Can he be both? The film asks lots of complicated questions with not always complicated answers. Still, it's filled with intense moments, emotional resonance, and plenty of surprises for the audience.
One thing that's not a surprise is that Zemeckis has still got it, and that talent is well on display in several minutes of B-roll footage that's been released. Check it out below.
Thanks to Trailer Addict for these clips, which do include a few minor spoilers.
Part 1:
Part 2:
Part 3:
Flight opens on November 2 and you can read Angie's review here. While I like the movie a bit more than she does, her feelings echo many of my own.
In this action-packed mystery thriller, Academy Award winner Denzel Washington stars as Whip Whitaker, a seasoned airline pilot who miraculously crash-lands his plane after a mid-air catastrophe, saving nearly every soul on board. After the crash, Whip is hailed as a hero, but as more is learned, more questions than answers arise as to who or what was really at fault, and what really happened on that plane?