'The Dark Knight' Cinematographer Wally Pfister's Directorial Debut Is 'Transcendence,' Johnny Depp In Talks To Star [Updated]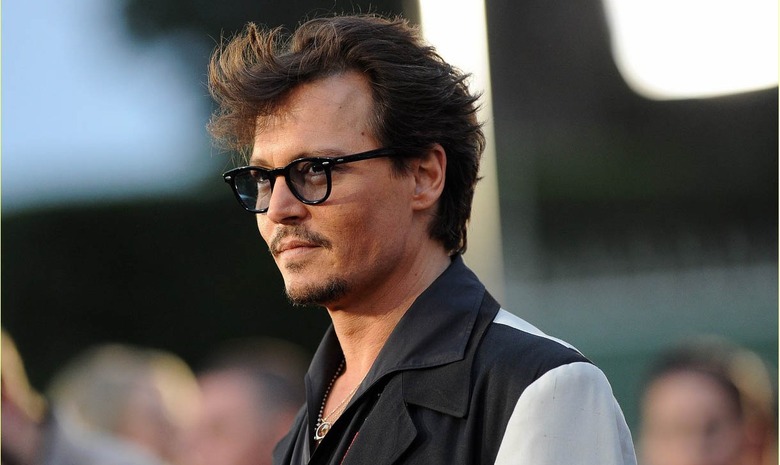 For a few months we've known that Wally Pfister, the cinematographer who has shot all of Christopher Nolan's major work from Memento on, would be making his directorial debut with a top-secret film. We've known that Nolan and Emma Thomas are producing, and Pfister said not long ago that "it's a present-day science fiction film, a fairly big concept. It's bigger budget — not as big as "Batman," but not independent."
Other than those tidbits we've known nothing, not even a title. Now we know the film is called Transcendence, and that Johhny Depp is in talks to star.
Edit: While the original news break called the film "Transendence," as originally spelled here, it appears that was wrong, and the title uses the standard spelling Transcendence.
Deadline reports that the film is being set up to shoot in early 2013, and that Warner Bros. will release the Alcon production.Jack Paglen wrote the script, but we still don't have any plot description. Between the "present-day science fiction" angle and that title, which suggests a transference of consciousness or even spirituality via technology, we can make some guesses about what the movie will be. But guesses are all we've got right now.
Casting Depp also suggests that Pfister is going for a wide audience with the film. Once upon a time Depp was oriented towards smaller films, but for almost a decade, since the success of Pirates of the Caribbean, he has appeared primarily in large films and Tim Burton movies. His dalliance with smaller films has been restricted to a few efforts like The Imaginarium of Doctor Parnassus, and The Rum Diary, which he also produced. Transcendence doesn't sound like a similarly medium-sized movie, but again, at this point we've got so little info that we can only guess about the project.
Update: THR says that Depp's paycheck for the film will be huge ("$20 million against 15% of the gross, sources say") and that the film is "in the vein of" 2001 and Inception. The site also reports that the plot is about "a man who creates a computer that develops a malevolent awareness. Depp will play a husband who gets sucked into the computer, contingent on changes Pfister is making to the script, sources say."
Other actors are mentioned, too: Noomi Rapace as the possible female lead, with Pfister considering James McAvoy and Tobey Maguire as options for another big role. There's an offer out to  Christoph Waltz for a supporting role, too.