Watch 'Multi-Facial', The Short Film That Helped Vin Diesel Get His Big Break In Steven Spielberg's 'Saving Private Ryan'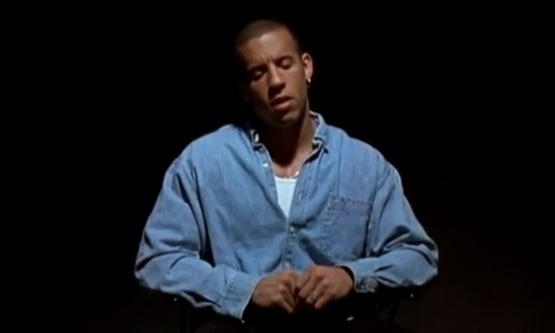 These days, Vin Diesel's name is practically synonymous with flashy action flicks like the Fast and the Furious franchise and the Riddick series. But back when he was starting out, it was actually a little indie drama that helped usher him into the spotlight. Specifically, a 20-minute short titled Multi-Facial, which Diesel wrote, directed, and starred in himself, based on his own real-life troubles landing roles due to his ambiguous ethnicity.
The movie garnered some positive buzz at Cannes 1995, one thing led to another, and a few years later Steven Spielberg was sufficiently impressed by this young star to give him a big break in Saving Private Ryan. Multi-Facial obviously isn't a new film, but it's worth checking out for a glimpse of the tough-guy movie star when he was young and hungry. Watch it after the jump.
[via
]
The film sees Diesel shuffling from audition to audition, being told he's not black enough for black roles and not white enough for white roles. A Latino part seems a good fit, until it comes out that he can't speak a lick of Spanish. The film proves a good showcase for Diesel's range, since we get to watch him slip into an array of characters during the audition process. However, it's really the big climactic monologue that offers a taste of the young Diesel's capabilities as an affecting dramatic actor.
Diesel reportedly shot Multi-Facial in just three days, on a budget of $3,000. The film's success at Cannes helped him land financing for his first feature-length directorial effort Strays, which premiered at Sundance in 1997. Strays eventually
, who cast Diesel as Italian-American PFC Adrian Caparzo in Saving Private Ryan. And, well, you know where he's gone from there. But what I'd really like to see now is for him to go back to his roots — an intimate indie drama could be just the thing to kick his career up to the next level.