Cool Stuff: 'Reservoir Dogs' By Tyler Stout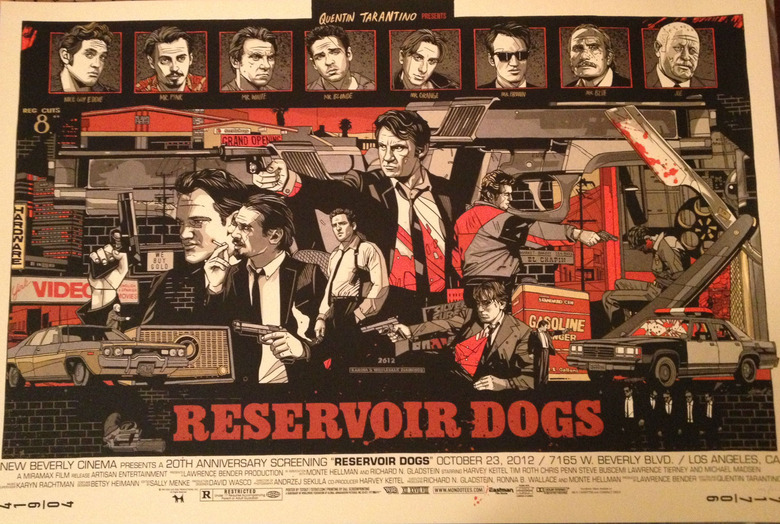 Tuesday was the 20th anniversary of Reservoir Dogs, the directorial debut of one Quentin Tarantino. The film wasn't exactly a huge commercial success but what it did was kickstart the career of one of the most talented and revered men in cinema today. To celebrate, the New Beverly Cinema in Los Angeles, CA held a special 20th anniversary, 35 mm screening of the film and, surprise surprise, the gang from Mondo showed up after the credits rolled with a little surprise.
Screenprint legend Tyler Stout is back with his third Tarantino print: Reservoir Dogs. It's a 36 x 24 inch, horizontal beauty that will be on sale in the coming weeks. Official photos have yet to be revealed (there's also a variant) but as I was at the screening, I figured you might like to check it out.
Here are a few photos of the regular edition of the poster, an edition of 700. A variant will be released in a smaller number and the bulk of the regulars will be online too. Follow @MondoNews for the info or check back here.