Ken Burns' 'The Central Park Five' Trailer: When Mob Mentality And Racial Tension Collide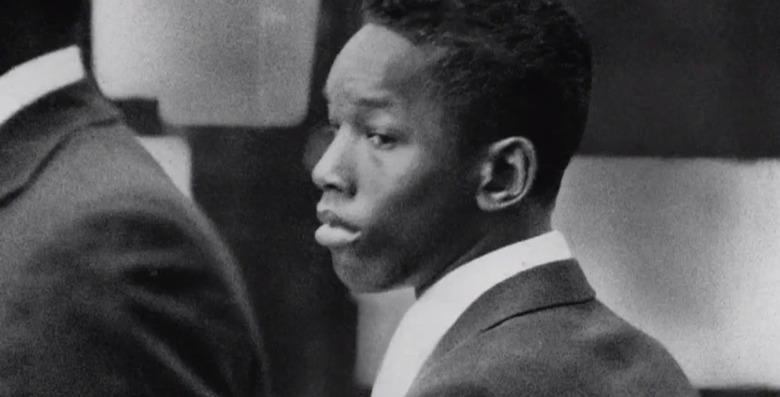 When a particularly brutal crime makes headlines, the understandable public demand is for the pepetrators to be found, tried, and punished as soon as possible — partially out of concern for public safety, and partially out of a desire to see the monsters get their due. But in cases when even the cops and experts cave to mob mentality, prioritizing speediness over fairness or accuracy, the results can be devastating for innocents who get caught in the crossfire.
The Central Park Five, a new documentary by Ken Burns, Davd McMahon, and Sarah Burns, explores one such incident. In 1989, five black and Latino teenagers were apprehended and convicted for the vicious sexual assault of a 29-year-old jogger in Central Park. They were then freed years later after a serial rapist stepped up to confess he'd committed the crime alone, raising the question of how the justice system could have failed these youths so badly. Watch the new trailer after the jump.The topic seems like an unusually charged one for Burns, who's better known for investigating less sensationalist themes like jazz and baseball. But the film looks as if it might be extremely effective in its exploration of the racial tension and angry public mood that led to the boys' arrest. What happened to the 29-year-old jogger was horrifying, no doubt about it, but it's also chilling to see what happened to these five kids who just happened to be in the wrong place at the wrong time.
The case bears some obvious similarities to that of the West Memphis Three, another group of youngsters who were recently released after further investigation revealed them to be nothing more than victims of mob mentality and imperfect institutions. The trio have also been the subject of multiple documentaries, and there's a narrative feature in the works about them. Hopefully, films like these will help us improve our system so that instances like these become much rarer.
The Central Park Fives opens in theaters November 23 and hits VOD December 7.
Synopsis:
In 1989, five black and Latino teenagers from Harlem were arrested and later convicted of raping a white woman in New York City's Central Park. They spent between six and 13 years in prison before a serial rapist confessed that he alone had committed the crime, resulting in their convictions being overturned.
Set against a backdrop of a decaying city beset by violence and racial tension, THE CENTRAL PARK FIVE tells the story of that horrific crime, the rush to judgment by the police, a media clamoring for sensational stories, an outraged public, and the five lives upended by this miscarriage of justice.