The Trailer For 'The Evil Dead' Trailer: Lots Of Green, But No Gore (Yet)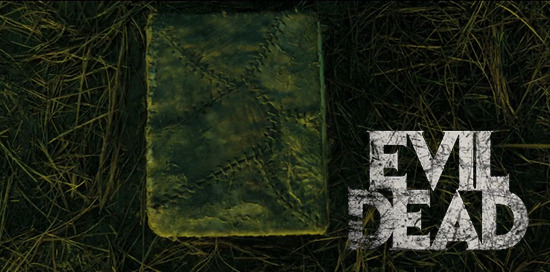 Maybe you were good and decided not to watch the bootleg recording of footage from Fede Alvarez's remake of The Evil Deadthat came out of the New York Comic Con. If so, and you can't wait until tomorrow to see the teaser trailer, here's a bit of footage that will give you a basic idea about what to expect.
What we see is grim, greenish, and even a bit grimy, and there's a replication of the classic Sam Raimi POV shot that was one of the series' visual hallmarks. And you'll even get a look at the book of the dead (seen in part above) to tease what's coming next.
The red-band teaser will be online tomorrow, and should feature plenty of blood as per the NYCC footage description, but for now enjoy this:
The Evil Dead opens on April 12, 2013.