Let Bruce Campbell Sell You On 'The Evil Dead' Remake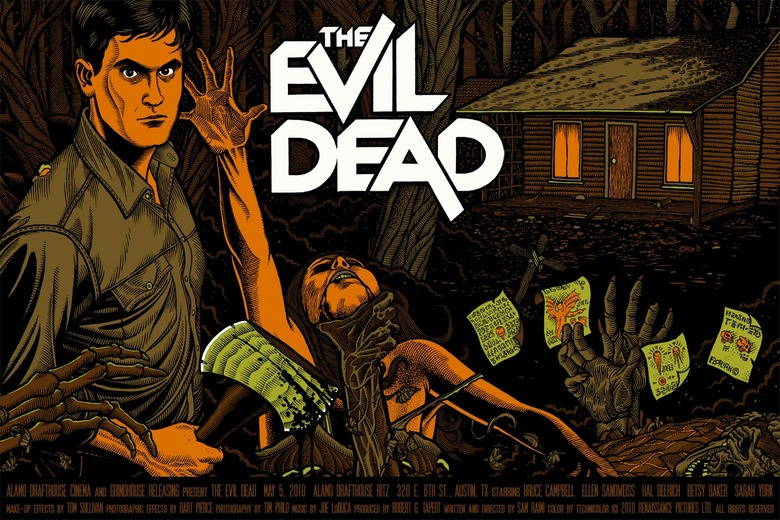 The common reaction to the statement, "They're remaking Sam Raimi's Evil Dead" is disbelief and maybe a scream. Hollywood can remake as many of their own films as they want but the original The Evil Dead was a fully independent production that most people discovered on VHS or cable TV. For those reasons, it's a cult classic many people hold dearer than others and the idea of a remake seems blasphemous.
But the remake is coming. It's directed by Fede Alvarez, and scheduled for release April 12, 2013. Not only does it have the blessing of Raimi and star Bruce Campbell; they're both producing it. Still, fans might feel a little wary. Maybe Raimi and Campbell put their names on the film just for the cash? This is decidedly not the case and, if you don't believe me, maybe you'll believe Campbell himself.
In a short, sweet, recent interview Campbell explained exactly the role he has in the movie, its tone, its cast, everything and – personally – sold me on the whole idea. Watch it below.
Thanks to Machinima for the interview. Here goes.
It's entirely possibly Campbell is selling this movie in a sleazy, stereotypical Hollywood way, but would The Chin do that? I tend to believe him and while I was once skeptical, I'm now all-in with this film. What do you think?