Sequel Bits: 'The Man With The Iron Fists', 'Star Trek Into Darkness', 'Transformers 4', 'Skyfall', 'Hangover Part III'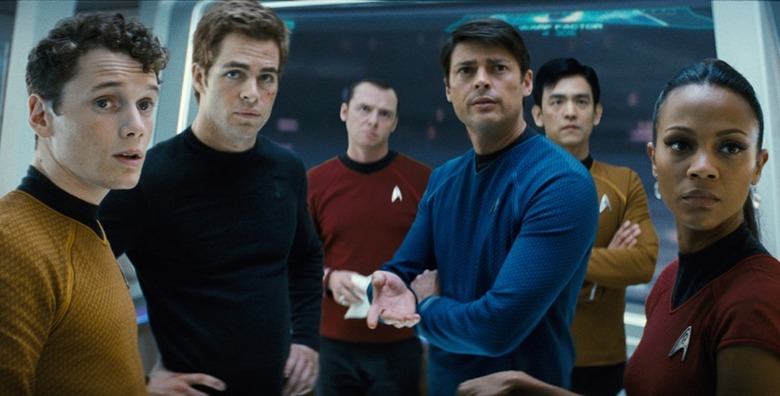 We call it Sequel Bits, but technically speaking, two of these items are about prequels, not sequels. After the jump:
Watch a short animated prequel to The Man with the Iron Fists
Star Trek Into Darkness will get a prequel comic book miniseries
Is Michael Bay planning to shoot Transformers 4 in London?
Latest Skyfall clip has 007 and Q meeting for the first time
Which Skyfall stars are already signed on for future Bond films?
Zach Galifiankis goes for an eventful drive in The Hangover Part III set video
Starring with RZA in the actual movie are Russell Crowe, Lucy Liu, Rick Yune, Jamie Chung, Cung Le, Dave Bautista, Byron Mann, Daniel Wu, and Pam Grier. The Man With the Iron Fists opens in 2D and 3D on November 2. [Machinima via Vibe]
In typical fashion, J.J. Abrams has been keeping a tight lid on the details of Star Trek Into Darkness, which opens in May. But those anxious to pick back up with Kirk, Spock, and the rest of the crew can look to comic book store shelves in January to get a taste of the adventures to come. IDW has just announced a 4-issue comic book prequel titled Star Trek: Countdown to Darkness, with a story by Star Trek Into Darkness writer Roberto Orci. Check out the cover below: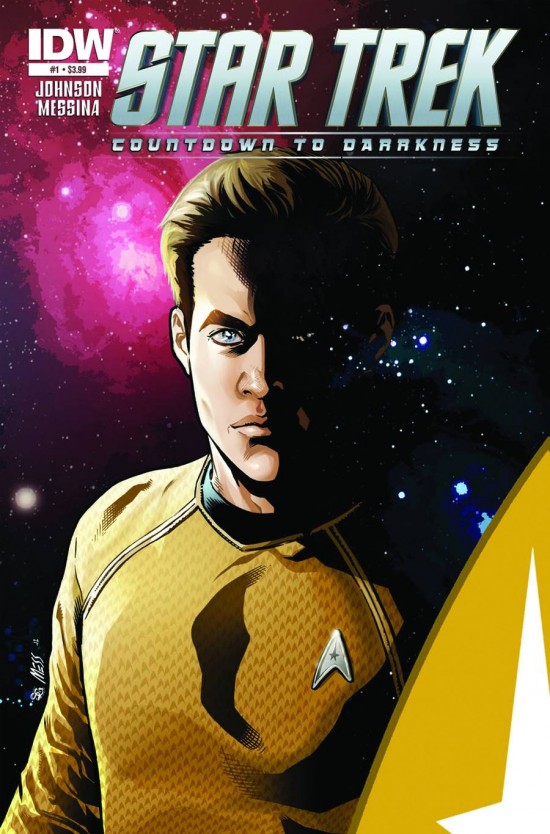 Naturally, confirmed info on what happens in the prequel are hard to come by — all we're told is that "this all-new series leads directly into the next movie." At least the wait's not as long. Star Trek Into Darkness opens May 17, with stars Chris Pine, Zachary Quinto, Zoe Saldana, Alice Eve, Anton Yelchin, Simon Pegg, Karl Urban, John Cho, and Benedict Cumberbatch. [Bleeding Cool]
Could the all-American Transformers franchise be headed back to foreign lands? Transformers Live Action Movie Blog has picked up a casting notice posted on Mandy.com, under the section "United Kingdom." A notice on the top says the film is "a Paramount Pictures production filmed in various locations overseas," and lists "London" as a location.
The fansite notes that Bay's three previous installments were mostly shot in the U.S., so if Transformers 4 really is going overseas, it'd mark a change of pace for the franchise. Of course, that's assuming the listing is real, which we don't know for a fact yet.
The Bond franchise has never been afraid of shaking (never stirring) things up, and one of the big changes in the Daniel Craig incarnation is the relative youth of Q. In a break from the series' tradition of older gadget gurus, the character is played in Skyfall by the 32-year-old Ben Whishaw. And apparently, audiences aren't the only one surprised by the shift. In a clip from the new movie, 007 meets his new quartermaster for the first time:
Naturally, as a young work-from-home-in-my-pajamas type, I am on Q's side in this argument. Skyfall opens November 9 in the U.S. and October 26 in the U.K. [Yahoo! Movies]
And speaking of recurring Bond characters, producers Barbara Broccoli and Michael G. Wilson have revealed which of Skyfall's fresh faces will be sticking around for the next installment. Daniel Craig already confirmed to press a few weeks ago that he'd be returning for at least two more installments, but evidently he won't be alone. [Some spoilers follow.]
In a recent interview, the producers named Ben Whishaw (Q), Ralph Fiennes (Gareth Mallory) and Naomie Harris (Eve) as being in "recurring roles." That doesn't say anything about how large a part they'll play or which of the two planned follow-ups they'll appear in, but as a fan of all those new additions I'm eager to see them back with 007. [Bleeding Cool]
The Hangover Part III's shoot on the 73 freeway in Orange County, California has yielded this set video, in which Zach Galifianakis drives down the road in a Mercedes Benz convertible with an animal trailer attached. As you do.
Here's a description of the scene from Starz Uncut, which posted the video:
Allen was driving down the freeway in a brand new Mercedes-Benz E350 Convertible. The Mercedes had the license plate DADSBOI, which is funny since Allan's parents are always spoiling him. In the back he was pulling what appeared to be an animal trailer. Later I found out the trailer is actually for a giraffe that gets loose on the freeway after Allen crashes his car into a semi truck. It was crazy, there was tons of smoke and the cargo from the semi truck spilled all over the freeway. After the crash I saw Zach Galifianakis running from the scene. The cops had the whole place on lockdown and tried to make sure nobody could see what was going on. I was able to get some footage of the crash right before a motorcycle cop made me leave.
I'm calling it: A giraffe on the loose is way cooler than a tiger or a monkey. On that front, at least, I think The Hangover III is shaping up to be the best one yet. The Todd Phillips-directed comedy hits theaters May 24. [via Vulture]