Disney Picks Up Lisa Cholodenko's 'Alexander And The Terrible, Horrible, No Good, Very Bad Day' Starring Steve Carell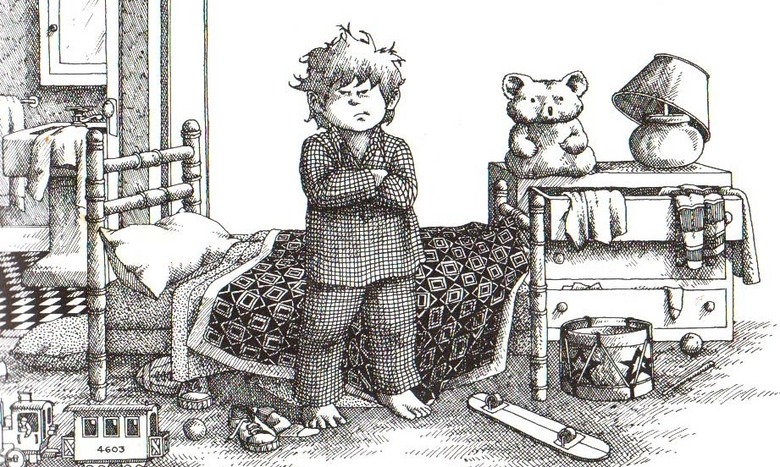 Lisa Cholodenko's planned follow-up to The Kids Are All Right, a live-action adaptation of Alexander and the Terrible, Horrible, No Good, Very Bad Day starring Steve Carell, hit a snag earlier this month when 20th Century Fox put the project into turnaround. But a movie with the name recognition of Alexander and the combined talents of Cholodenko and Carell was never going to stay in limbo for long, and now the film has found a new home at Disney. More after the jump.
The family-friendly Mouse House seems like an ideal fit for the project, and the property's appeal for the studio is obvious. Judith Viorst's award-winning book has been one of the most beloved in children's literature since its publication in 1972. With two published sequels, it even has franchise potential. But the question is how they'll turn a 32-page picture book into a full-length live-action feature. As you might expect, the plot is thin, given its childrens' book origin:
"I went to sleep with gum in my mouth and now there's gum in my hair and when I got out of bed this morning I tripped on the skateboard and by mistake I dropped my sweater in the sink while the water was running and I could tell it was going to be a terrible, horrible, no good, very bad day." So begin the trials and tribulations of the irascible Alexander, who has been earning the sympathy of readers since 1972. People of all ages have terrible, horrible days, and Alexander offers us the cranky commiseration we crave as well as a reminder that things may not be all that bad. As Alexander's day progresses, he faces a barrage of bummers worthy of a country- western song: getting smushed in the middle seat of the car, a dessertless lunch sack, a cavity at the dentist's office, stripeless sneakers, witnessing kissing on television, and being forced to sleep in railroad-train pajamas. He resolves several times to move to Australia.
It'll be a challenge to keep the final product from feeling padded, but it can be done, as Phil Lord and Chris Miller proved with their wonderful adaptation of Cloudy With a Chance of Meatballs. It helps that Alexander seems to be off to an encouraging start, with Cholodenko and Carell on board.