Judd Apatow's 'This Is 40' Screenplay Hits The Web, Movie Will Run Over 2 Hours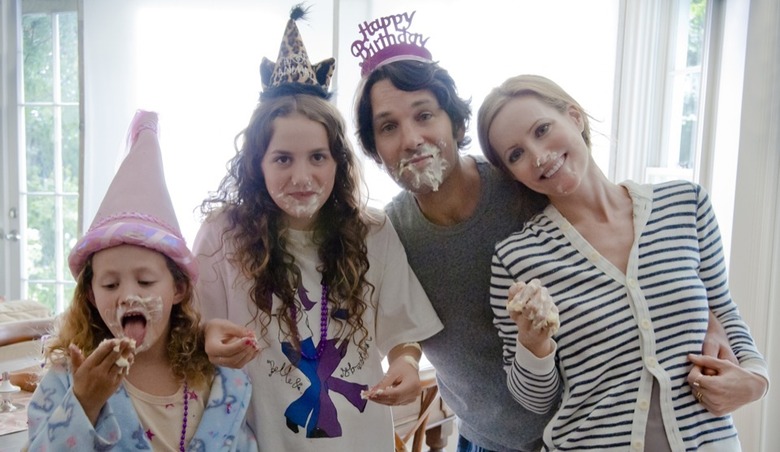 We've been curious about Judd Apatow's This is Forty since the moment it was announced, and as of today we still have two long months to go until the film hits theaters. But if you're really dying to get all the details right this moment, there's a way. Universal has just uploaded Apatow's full screenplay online, in PDF format. Sure, it won't be the same without his top-notch comedic cast (Paul Rudd, Leslie Mann, and others) to deliver those lines, but you'll get a very good idea of what's in store.
And if the script seems a little long, it's not just you. In typical Apatow fashion, This is Forty will clock in at over two hours. And who wants to bet the eventual DVD / Blu-ray edition will run even longer? Read more and get the link to the screenplay after the jump.
The site does not indicate which draft of the script this is. Apatow and his merry band of jokesters are famous for going heavy on the improv, so if this is an earlier version, it's likely some of the jokes will be different in the actual movie. On the other hand, it could be a transcript of the final product. Either way, what's obvious is that Apatow hasn't lost his raunchy sense of humor, and that Debbie and Pete at 40 are still the same quarrelsome but loving couple we met five years ago.
Which is great news, because This is 40 will have us spending some 134 minutes with the couple. That makes it Apatow's second longest movie after the 146-minute Funny People, beating out both Knocked Up (129 minutes) and The 40-Year-Old Virgin (a comparatively slim 116 minutes). This is 40 opens December 21.
[Additional sources: The Playlist]