Page 2: Zombies, Doctor Who, Wreck-It Ralph, Evil Dead, Transformers, Game Of Thrones, Star Wars, Mars Attacks, Star Trek, Twilight, Battlestar Galactica, Walking Dead, Back To The Future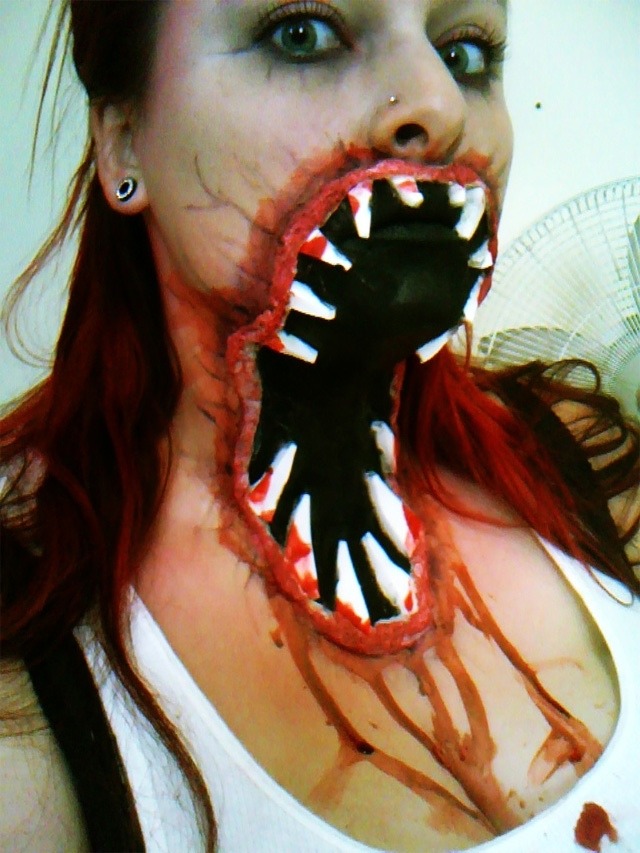 Page 2 is a compilation of stories and news tidbits, which for whatever reason, didn't make the front page of /Film. After the jump we've included 46 different items, fun images, videos, casting tidbits, articles of interest and more. It's like a mystery grab bag of movie web related goodness.
Header Photo: Bigmouth Zombie-Makeup
The 10 Most Defining Performances in the History of Genre Television15 Unemployed TV Actors Who Deserve Their Own Shows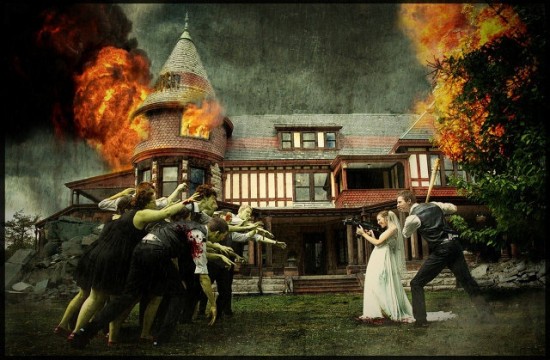 Best Zombie Themed Wedding Photo
8 Terrifying Movie Man-Eaters That You'll Never See Coming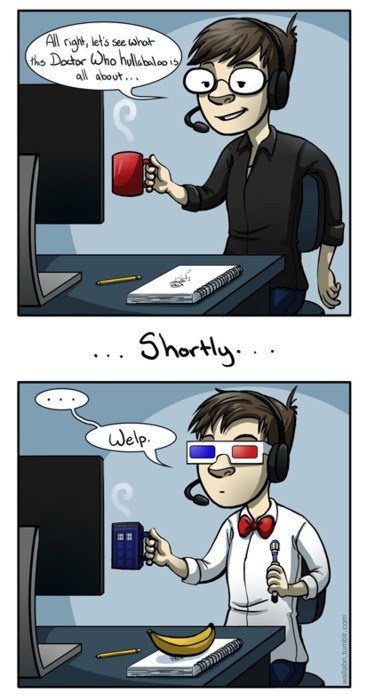 Discovering Doctor WhoPixar vs Dreamworks: Which Animation Studio is Really the Best?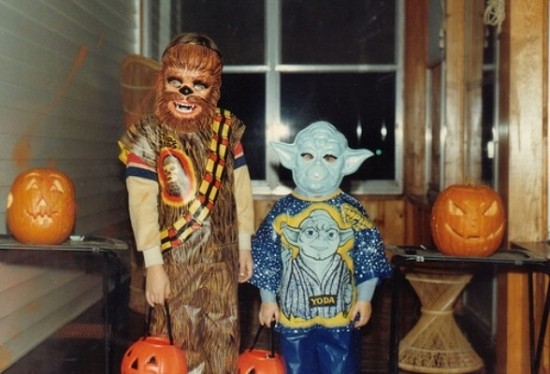 Halloween Costumes Movie Nerds Wore in the '70s and '80s
'Prince of Darkness' John Carpenter honored at Screamfest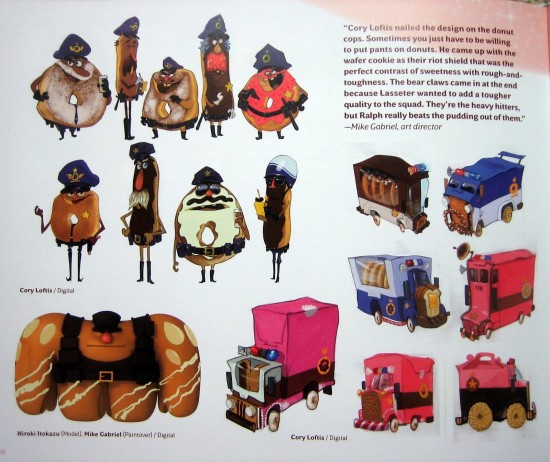 A look at  The Art of Wreck-It Ralph10 Greatest Shortest Scifi Stories Ever Written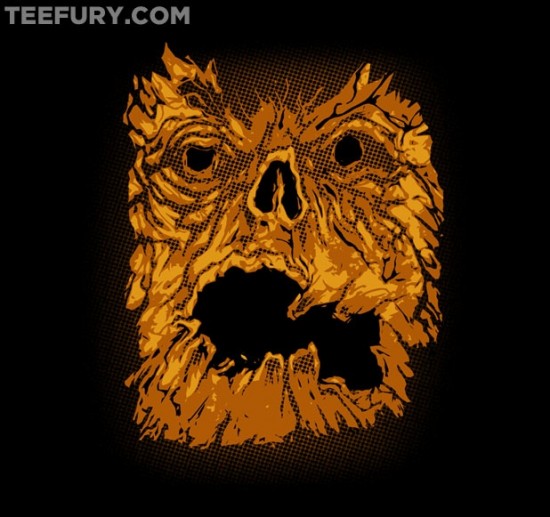 Today's t-shirt of the day on TeeFury is a Evil Dead-inspired design "Necronomicon Ex Shirtus".
Matthew Fox Talks WORLD WAR Z; "The Zombie Killing Was Fun!"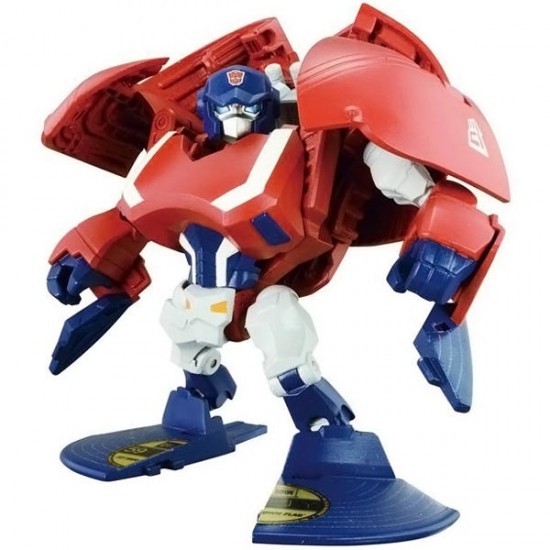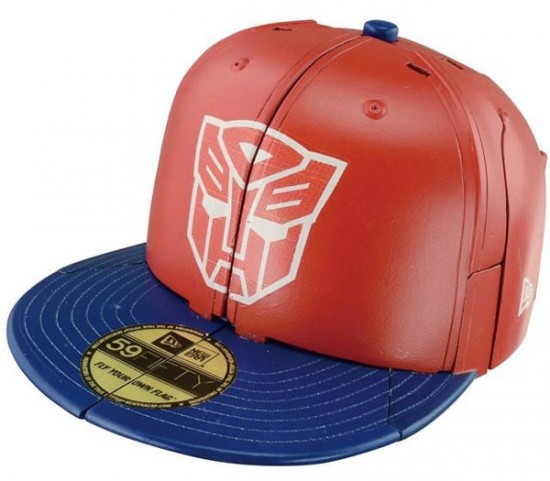 Transformers Capbots – Captimus Prime
Dish vs. Cablevision court filing hints at a settlement, could lead to AMC's return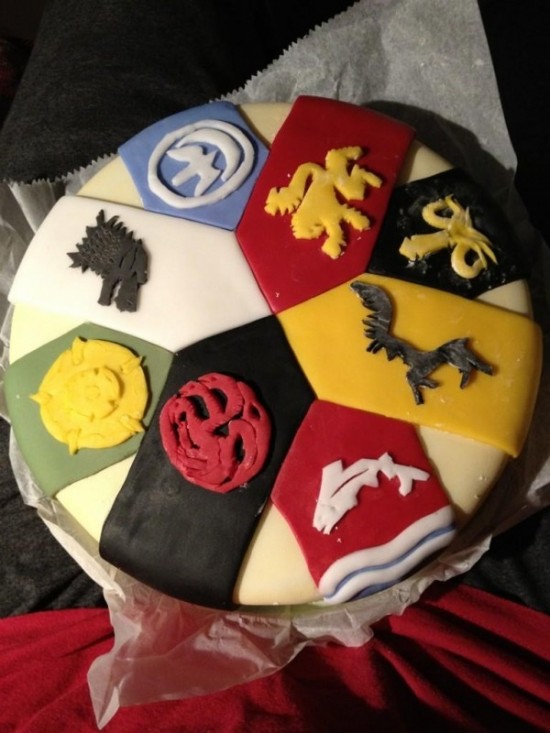 Game Of Thrones Westeros CakeThe Walking Dead Episode Three Hits iOS With Long Road Ahead
Walt Disney Imagineers Talk The Country Bear Jamboree Reimagining at Magic Kingdom Park
Les Moonves: CBS Would Consider Buying Sony Pictures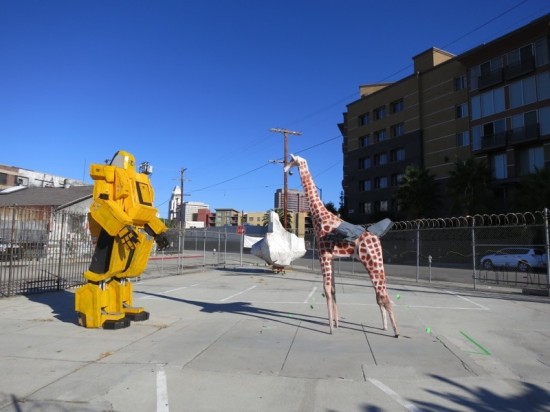 Art installation in downtown Los Angeles: Transformers Squaring Off Against. Jet-Pack GiraffesShirley MacLaine in Talks to Join Melissa McCarthy in 'Tammy'
Supercut of People Saying "Animal" in MoviesExplore Darth Vader's TIE Fighter In Your Browser With This Gorgeous 3D Model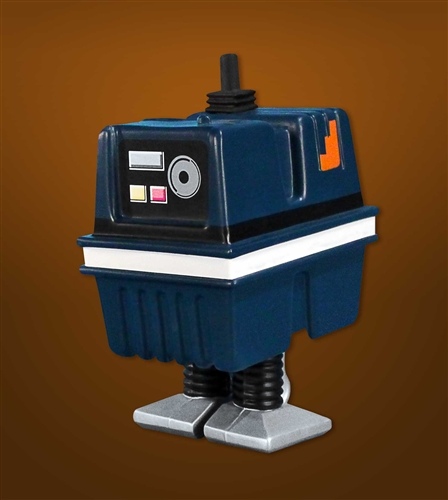 Jumbo Vintage Kenner Power Droid
Before Paranormal Activity 4: 10 Movies That Paved the Way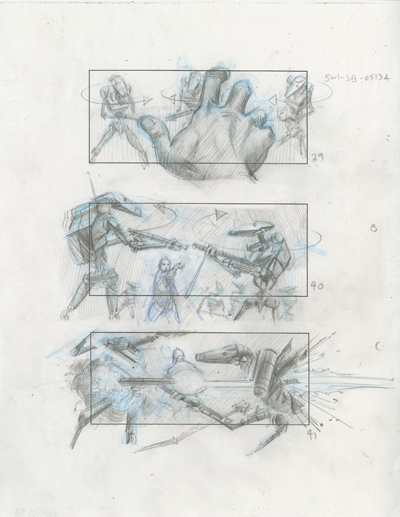 Star Wars Storyboards—The Prequels  Book Announced
28 Things We Learned From the 'Book of Shadows: Blair Witch 2? CommentaryThe Rise and Fall of The Most Famous Background Actor Ever
The 10 Creepiest Human-To-Animal Transformations, In Order Of Mental Scarring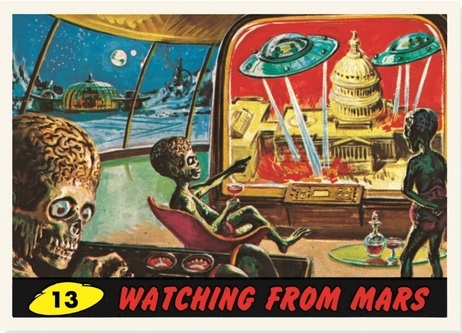 The 20 Most Twisted Mars Attacks Cards
Top 5/Bottom 5: Found Footage Movies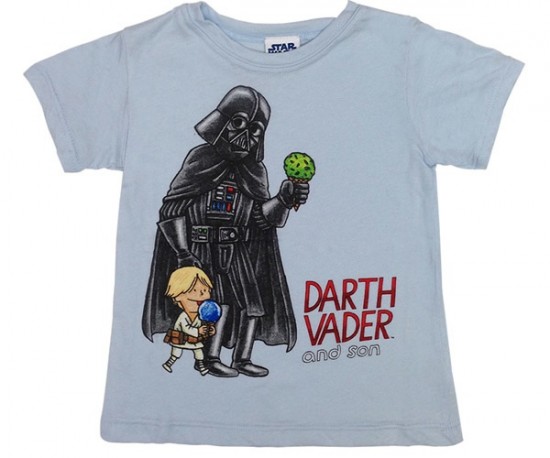 Darth Vader And Son T-Shirts
To Sequel or not to Sequel: Constantine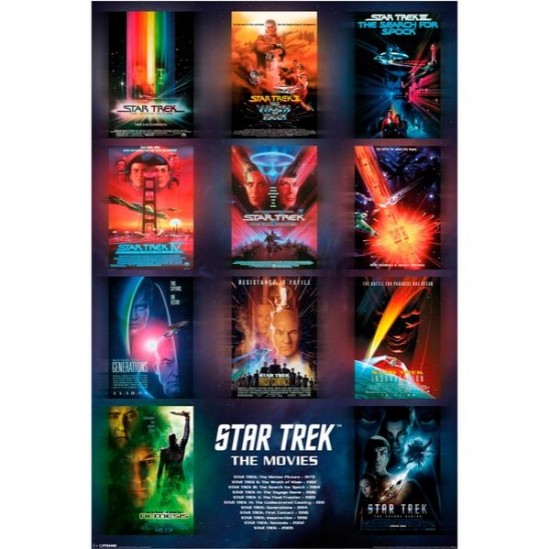 Star Trek The Movies Poster6 Movies That Proved The Cast of Friends Should Stick to TV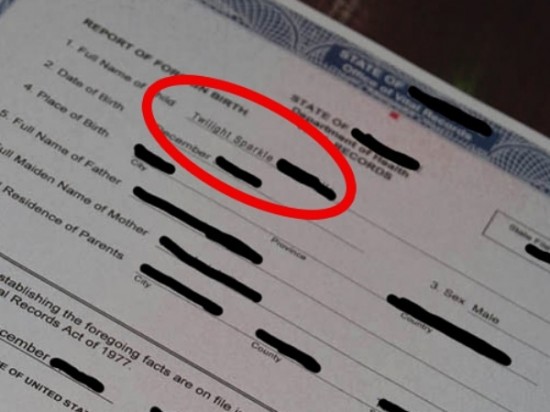 I Seriously Hope Someone Didn't Name Their Boy "Twilight Sparkle"
Brave DVD release Coming on November 13th
Mash-up: Let's Freeze PSY In CarboniteEwan McGregor, Kate Hudson Team for Romantic Comedy 'Born to Be King'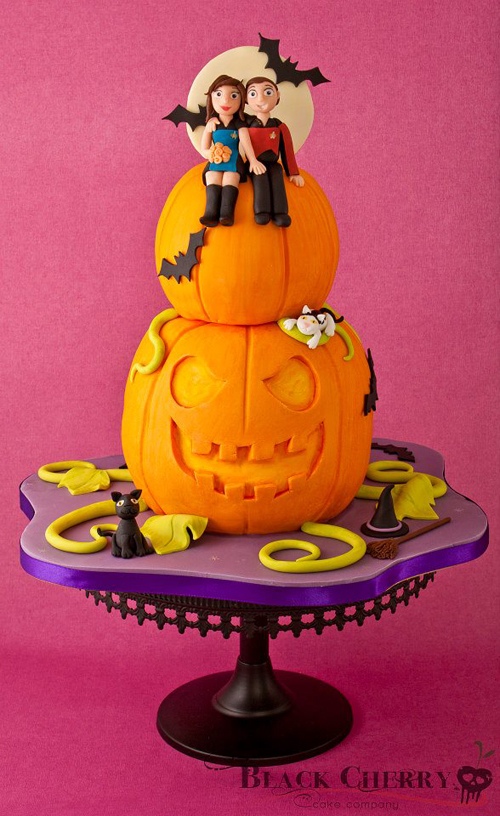 Star Trek Halloween Wedding CakeMichael Douglas And Diane Keaton Aligned With 'And So It Goes...'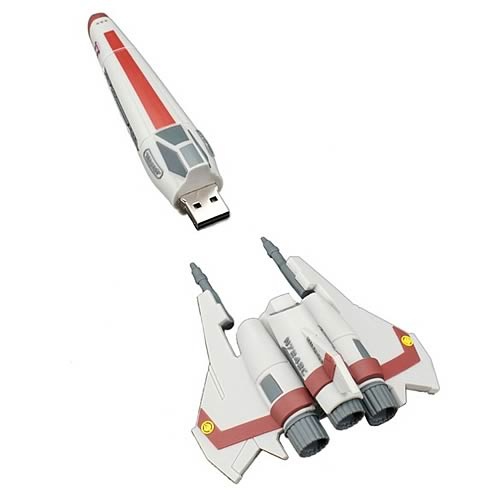 Battlestar Galactica Viper Ship Flash Drive
THR Helps Find Real Life 'Argo' Character; Ben Affleck 'Thought He Was Dead'
The Walking Dead: The MusicalTom Hanks on Becoming Walt Disney for 'Saving Mr. Banks'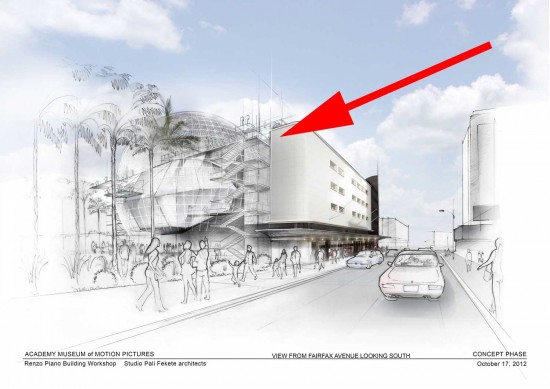 Academy Movie Museum Will Attach Great Glass Sphere to Old May Company Building
OpenELEC-2.0 Linux distro released, turns your PC into an 'appliance-like' home theater device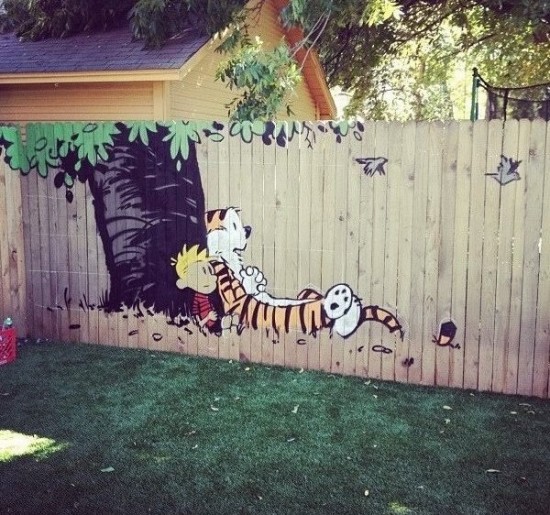 Calvin and Hobbes Fence PaintingOlivia Thirlby Talks Loving Her "Flawed" Character In 'Nobody Walks,' More 'Dredd' & Her 5 Favorite Performances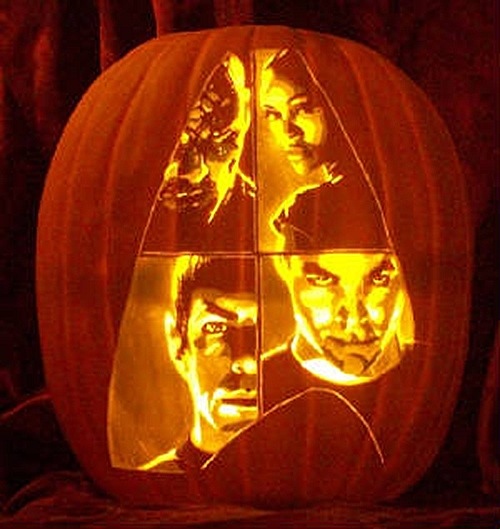 Star Trek Pumpkin CarvingTom Hanks Has High Praise for Cloud Atlas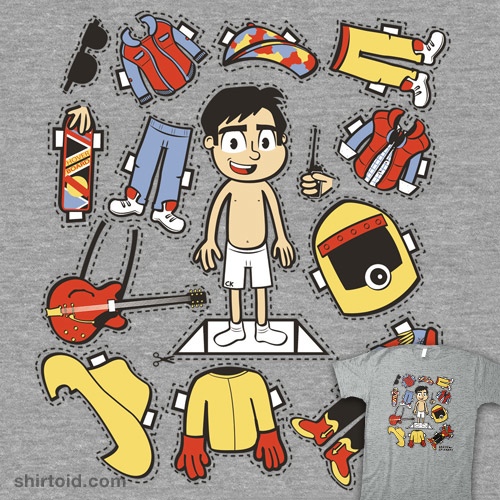 Dress Up Marty t-shirt
The 10 biggest horror movie cliches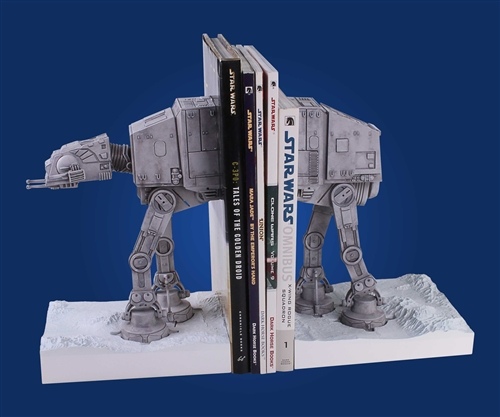 Prop Up Your Books With An AT-AT bookends
Joaquin Phoenix Calls Awards 'Bullshit' So Will He Get Nominated?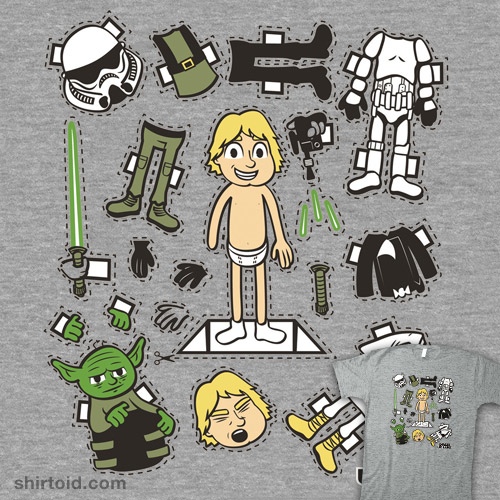 Dress Up Luke t-shirt
Muppet Christmas Carol blu-ray additional details released
Live Action Russian Simpsons opening
5 Must See Films of Austin Film Festival 2012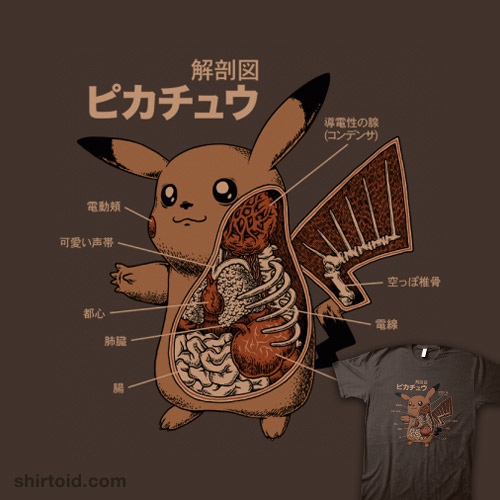 Pikachu Anatomy t-shirt
A Nearly-Instant Leia Costume
If you have any interesting items that we might've missed that you think should go in /Film's Page 2 – email us!