New Rumored 'Transformers 4' Details Include Character Ages And Start Date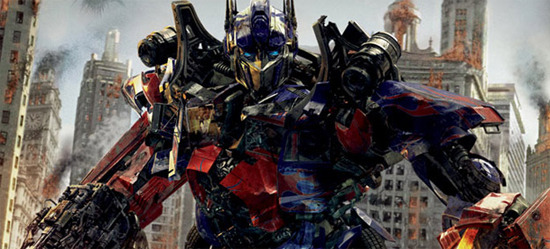 Director Michael Bay is on record saying Transformers 4 takes things "in a new direction" and if the latest rumor is true, it's starting at the top. Yesterday's big rumor was that the human lead of the film would be a girl and it would be her boyfriend would be secondary; the inverse of the relationship between Sam and his lady friends in the first three movies.
That claim is now being reported on some other audition sites, giving it a bit more validity. It's now expanded to add their ages, too: an 18-year-old female and 20-year-old male. The reports also give a potential start day of April 2013 aimed at the previously announced June 2014 release date, most of which could be total bunk. Read the specifics after the jump, including one actual legitimate piece of news.
The new audition was posted on Acting Auditions via Transformers Live and it describes the main characters and start date as follows:
The female lead role is an 18 year old or above who can play high school senior age, and the male lead is an early twenties Texas race car driver who plays the female lead's boyfriend. Shooting will take place in various locations beginning in April or May of 2013.
Normally big films like Transformers don't put casting calls for their lead roles on blogger-hosted websites but, if Bay and company are looking for unknowns, it couldn't hurt. Plus, what's the upside for an audition website, even a small one, to post incorrect information? Still, I'd consider all of this to be a pretty large rumor, comprised of likely reports from all over the web.
For example, saying the start date is next Spring is fairly obvious. That's when Bay's Pain & Gain comes out, so he'll be done with press for that. And it's the absolute latest he could start to have enough time for all the potential digital effects as well as traditional post production leading towards a June 2014 release. In fact, he'd probably have to start earlier as one year would be quite the rush.
/Film reached out to Paramount for comment on these claims but they have yet to respond either way. If we get any more information, we'll update.
One solid piece of info, though, comes from ComingSoon who says the preview logo for the movie is an Autobot with a four as the right side of their head.
If the casting rumor is true, though, and Transformers 4 centers on an 18-year-old girl, do you trust Michael Bay to cast someone with actual acting talent or talent in other areas, as per the last three movies?