'Win Win' Director Tom McCarthy Will Recount How The Boston Globe Helped Uncover Child Abuse By Catholic Priests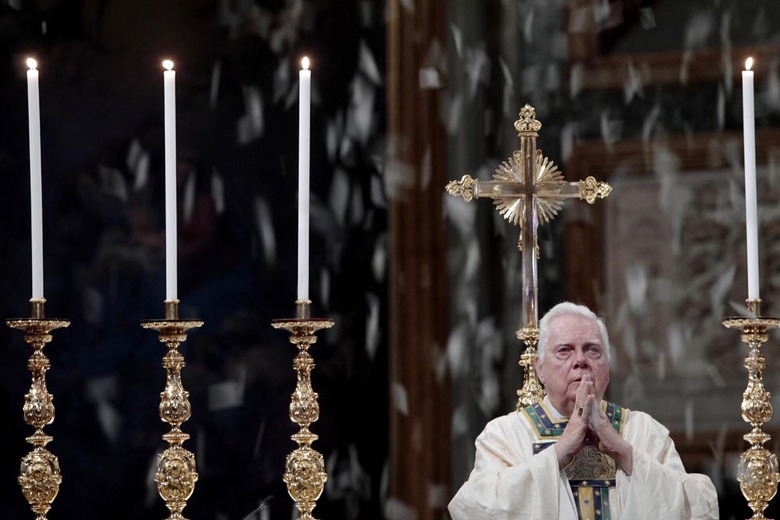 Tom McCarthy has made a couple of really successful little dramas, Win Win and The Station Agent. (And he was less successfully associated with the beginning of Game of Thrones.) Now McCarthy is teaming with The West Wing writer Josh Singer to tell a much bigger and more culturally loaded story: the history of "the Catholic Church's decades-long cover-up of child molestation in Massachusetts," and of the Boston Globe reporters that uncovered the local efforts to hide evidence of the abuse.Variety reports that McCarthy has been working on the picture for the past year, and doing so in secret thanks to the sensitive nature of the subject.
And it is big stuff:  In 2001 and 2002, the Boston Globe reported on criminal prosecution of five Roman Catholic priests, and that initial wave of prosecution led editors and reporters to uncover a staggering fact: Cardnial Bernard Law, the archbishop of Boston, had on many occasions known of allegations of sexual misconduct against Boston-area priests. Rather than dealing lawfully with the cases, Law moved the priests to new parishes.
The sum effort of the Globe's reporting was to bring the issue of sexual misconduct by the priesthood to worldwide attention. Reporters and the Globe won the Pulitzer Prize in 2003 for Public Service, "for its courageous, comprehensive coverage ... an effort that pierced secrecy, stirred local, national and international reaction and produced changes in the Roman Catholic Church."
The film's producers have secured the life rights to most of the Globe reporters involved, and they plan a film in the vein of All the President's Men.