Sequel Bits: 'Contagion 2', 'Black Dynamite 2', 'The Hobbit', 'The Hunger Games: Catching Fire'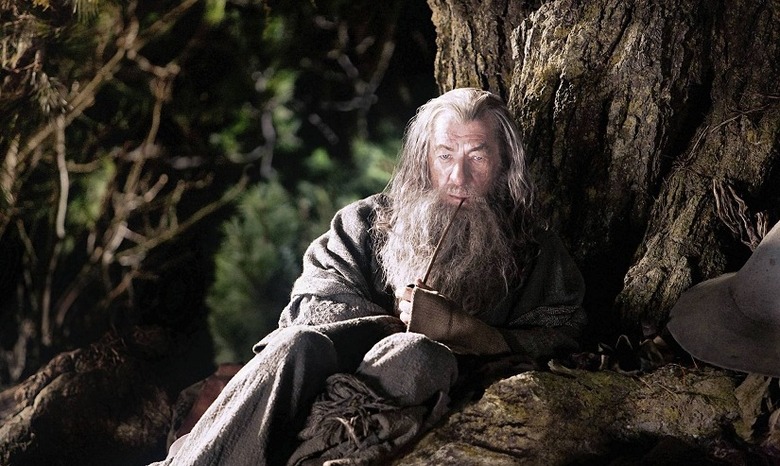 We've got some odds and ends from Sequel-Land after the jump:
Warner Bros. is seeking writers for Contagion 2
Will Black Dynamite 2 be like Blazing Saddles?
Ian McKellan almost declined to do The Hobbit
See new photos from Catching Fire's Georgia set
The studio has just put out an open writing assignment for the follow-up. Presumably, they'll move forward once they settle on an idea they like. Scott Z. Burns, who wrote the original movie, is on board to produce. Soderbergh does not appear to be involved at this time. [IOTG via The Playlist]
Despite Michael Jai White's earlier comments that Black Dynamite 2 could shoot as early as late 2012, it's still not clear when cameras will actually get rolling. But when they do, White says they'll be switching genres. Where the previous one was a spoof of blaxpoitation films from the '70s, the next will be a western-themed comedy.
"We had discussed, and it looks like we're getting closer to the decision of something that would be an homage to Blazing Saddles," the star/co-writer told Crave Online. "It's a western comedy in that spirit of Blazing Saddles, but you mix that with Buck and the Preacher." An Adult Swim animated series also premiered earlier this year. [via Coming Soon]
A good chunk of the sprawling Hobbit cast consists of returning stars from the Lord of the Rings trilogy, but there's one Fellowship member who says he almost didn't make it back. In recent interview, Ian McKellan revealed that he was initially hesitant to reprise his role as wizard Gandalf because he didn't think the role would be "particularly challenging." "Gandalf is still inside me, as it were, so the business of getting to know a new character — I was sort of going to be robbed of that," he said.
However, McKellan ultimately decided to return when a friend pointed out how disappointed his fans would be. "You felt, how many millions of people are waiting for it?" he said. "They wouldn't understand if you weren't as keen as they were." So if you were one of those Lord of the Rings diehards who waited with bated breath to see whether McKellan would return, pat yourself on the back — you made it happen just by willing it. Gandalf and his pals return to the big screen December 14. [THR]
Shooting on The Hunger Games: Catching Fire is well underway in Georgia, and a number of set photos have popped up all around the Internet. Movies.com rounded up several of them, including ones of the District 5 reaping and the Victory Tour stages. Stars Jennifer Lawrence, Josh Hutcherson, and Woody Harrelson can also be seen rehearsing.
Before you click through, be warned that some spoilers follow.
IMAGES REMOVED
[Credits: Hypable, Just Jared, @zoewilson12, @sjlong15, @MissPublicityNY, Hunger Games Trilogy Fansite, The Hob, On Location Vacations]
The Hunger Games: Catching Fire opens November 22, 2013.