Page 2: Walking Dead, MacGyver, Mary Poppins, Star Trek, Paranormal Activity 4, Doctor Who, Prometheus, Game Of Thrones, Toy Story, Skyfall, Stargate, Terry Gilliam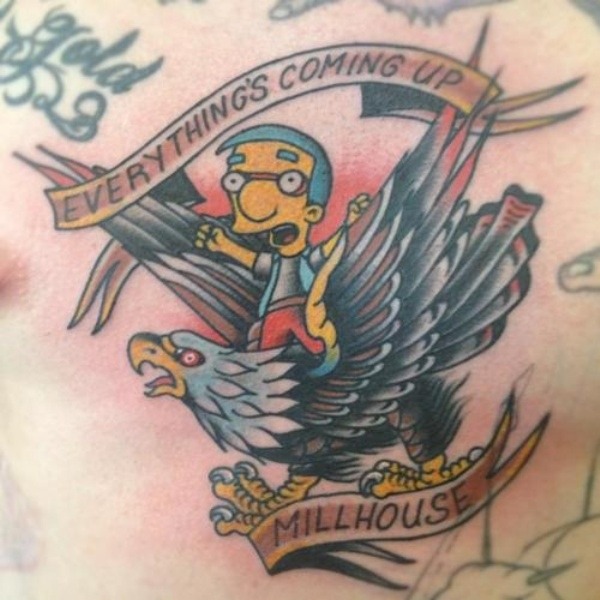 Page 2 is a compilation of stories and news tidbits, which for whatever reason, didn't make the front page of /Film. After the jump we've included 46 different items, fun images, videos, casting tidbits, articles of interest and more. It's like a mystery grab bag of movie web related goodness.
Header Photo: Millhouse tattoo
7 Scientific Facts That Will Ruin Movies for You
4 Films and 1 Comic Book Looper Totally Ripped Off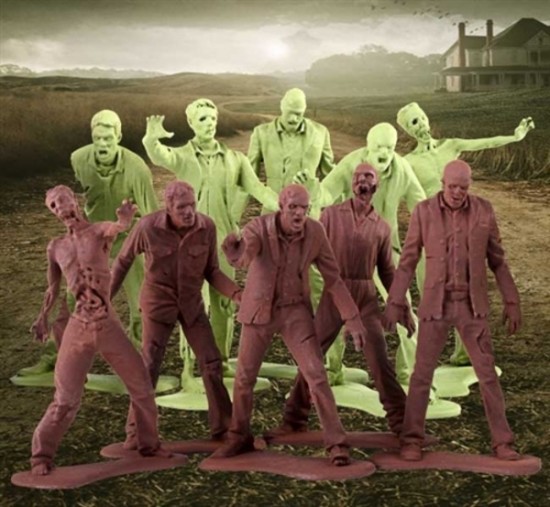 The Walking Dead Zombie Army MenThe 10 Most Badass Fictional Flying Cars of Sci-Fi
The 25 most warped movie villains
The MacGyver Song
Super Mario Bros: How Did This Get Made?8 Movies Made Possible by Incompetent Background Characters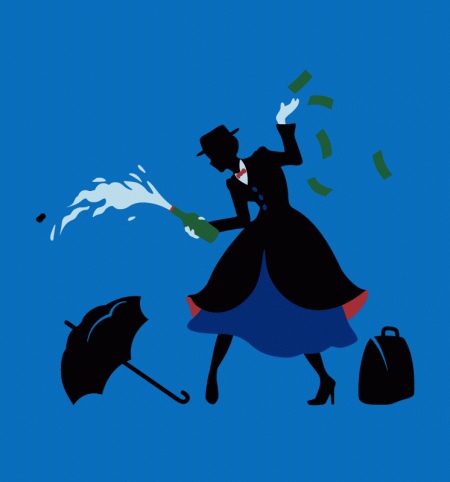 Mary Poppin' Bottles t-shirtTop 10 James Bond filmsTrekkie Dating Site Helps You Love Long and Prosper
Geek Deal: Best Buy is selling The Girl With the Dragon Tattoo Three-Disc Blu-Ray/DVD Combo for only $8 with Free In-Store Pickup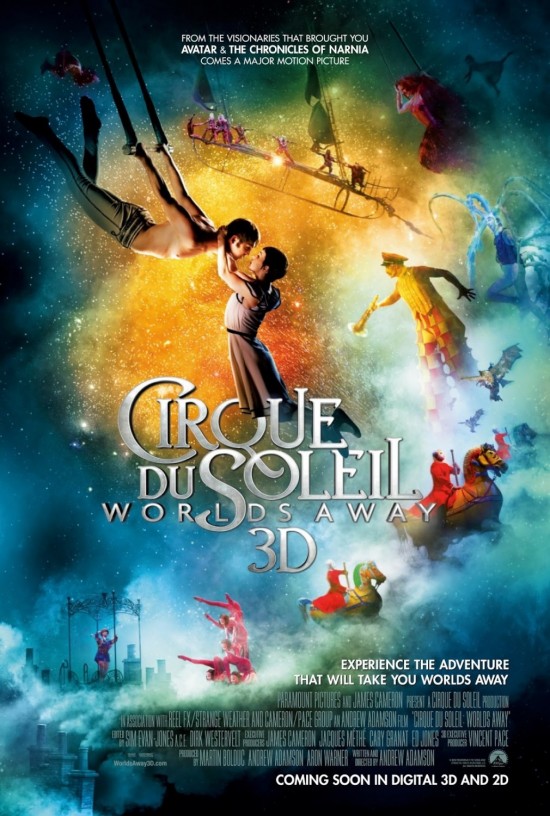 Cirque du Soleil: Worlds Away poster10 Sequels That Should Have Been/Should Be Made

Two Paranormal Activity 4 posters by Jay Shaw
'Bring It On' musical sets new closing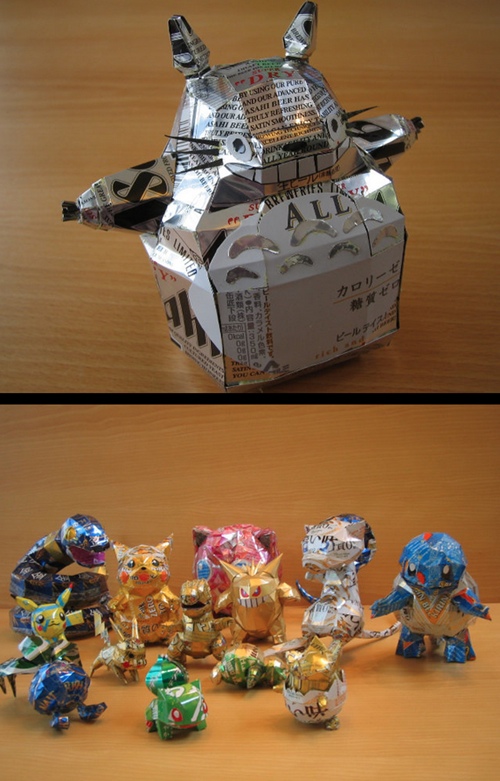 Beer can art
The Place Beyond the Pines to Hit Theaters March 29, 2013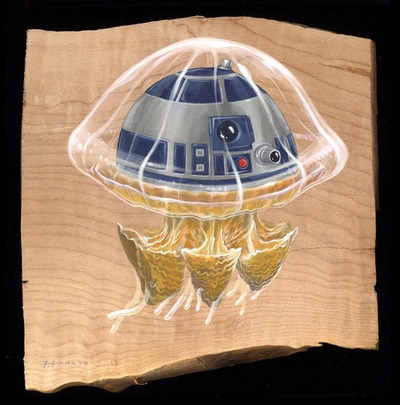 A Star Wars-inspired piece from Roland Tamayo's Gallery1988 show
Bumble Ward Exits as Top Fox Film Publicist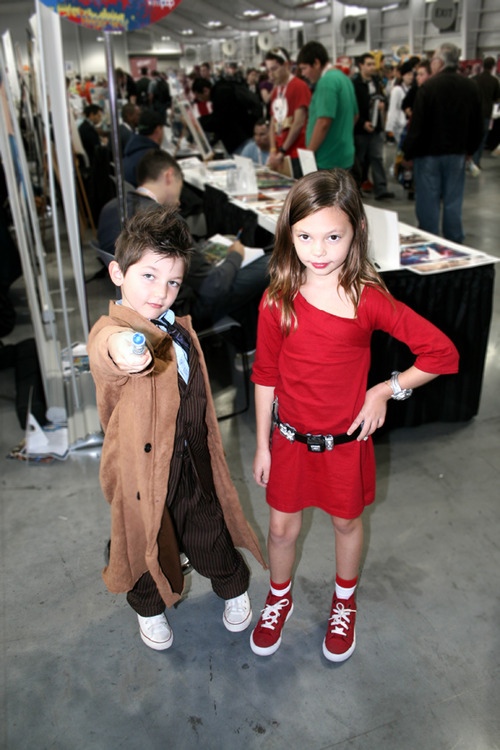 Doctor Who Cosplay By KidsLuc Besson's 'Malavita' to Hit Theaters October 2013
New book about the greatest trading cards ever: Mars Attacks
Lionsgate joining Tyler Perry's 'Single Mother's Club'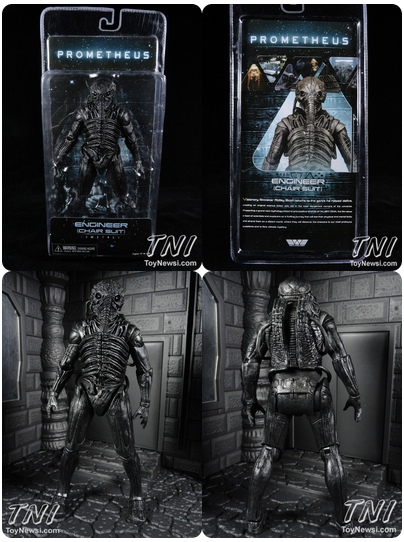 Prometheus Engineer in Chair Suit Figure
'Veronica Mars' Creator Developing 'Metropolis' Adaptation for the CW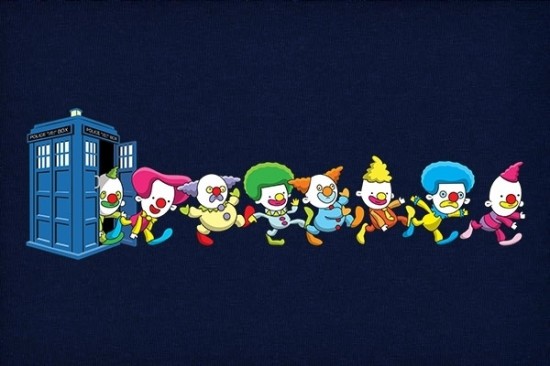 The TARDIS Makes The Best Clown Car Ever T-Shirt
Ten reasons we still love J.R.R. Tolkien's The Hobbit
The Sound of Cylons
Trey Parker and Matt Stone sued for having the Lollipop King sodomized, choked, and otherwise belittled.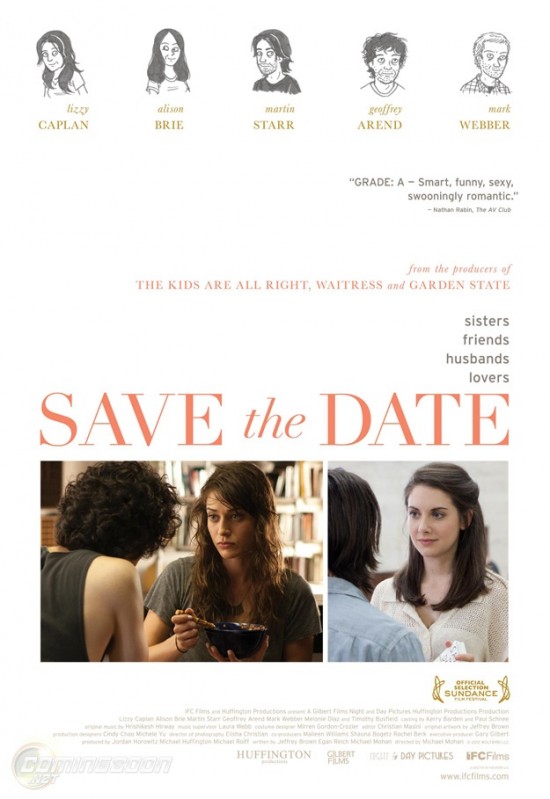 Poster for Save the Date, Starring Lizzy Caplan and Alison Brie12 Films About Sleeping: Don't Stop 'Til You Get Enough
the Game of Thrones Theme played on a Kazoo
34 Facts About Halloween Movies That Will Blow Your Mind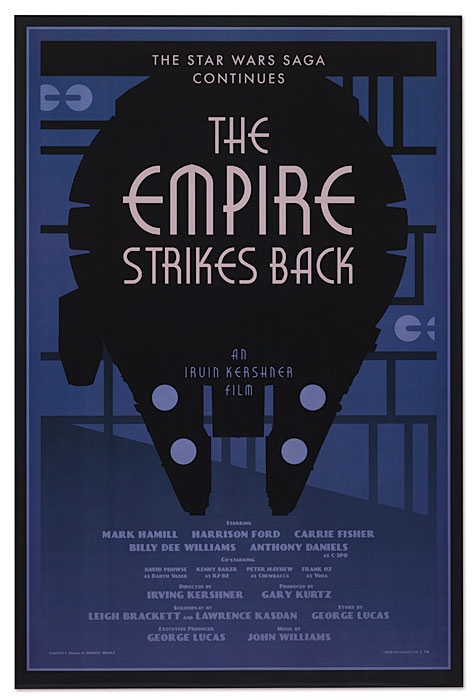 Limited Edition Empire Strikes Back Poster
Great Nose! How Ian McDiarmid Became "Emperor of the Universe" in Star Wars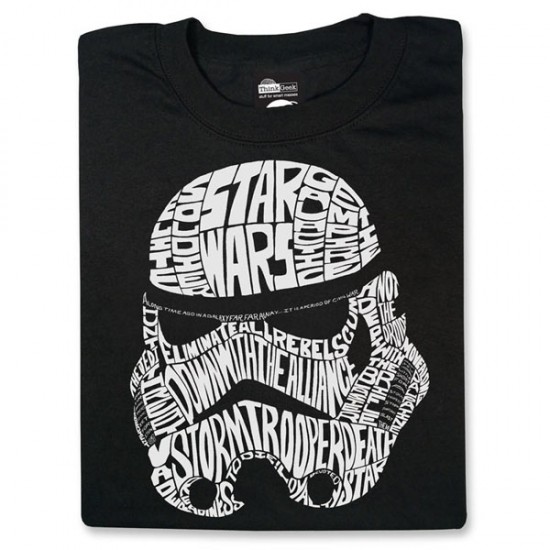 Code Of The Trooper T-Shirt
DreamWorks founders give $90 million to Motion Picture & Television Fund
Picture of the Entire Cartoon UniverseJohnny Depp to launch publishing imprint after 18 literary films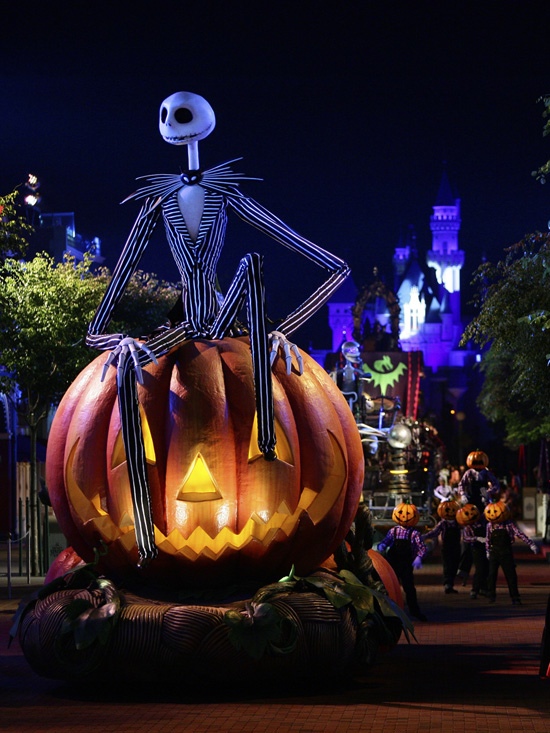 Take a Peek Inside Disney's Haunted Halloween at Hong Kong Disneyland ResortBill Murray is obsessed with the Road House sex sceneThe Only 8 Types of TV Shows That Get MadeSkyfall: 10 Reasons It Will Be Awesome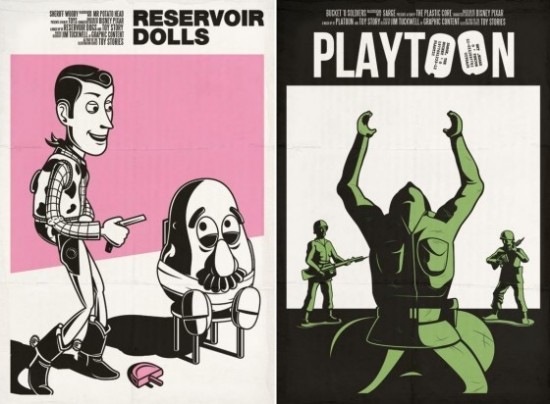 Toy Stories
Top 10 Jude Law characters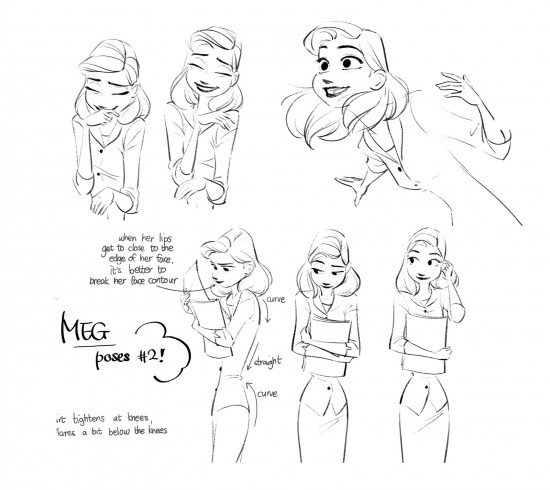 Concept sketch designs from Paperman
Current season Nickelodeon shows are now available on Hulu Plus.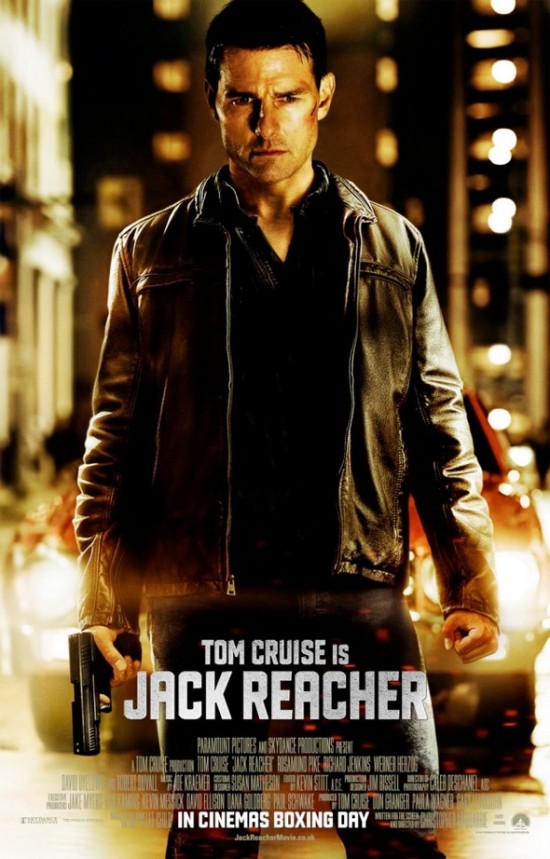 Tom Cruise as 'Jack Reacher' in Uninspiring, Very Orange UK PosterMacGyver Bot Learns To Repurpose Random Objects as Tools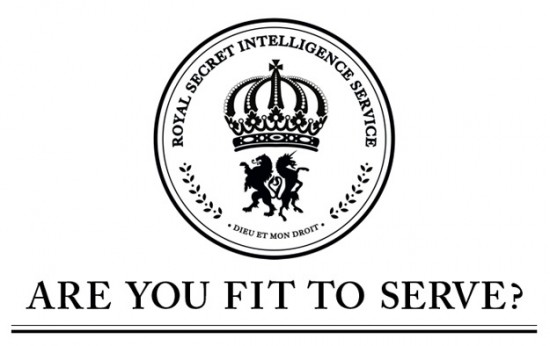 Skyfall Reveals an In-Depth Viral Game10 Movies That Should've Been About Different Characters
The Empire PSYkes Back
Top 20 Things You Didn't Know About Television
This Cat Plays In An AT-ST Cat Condo
Top 50 items on your Geek's Christmas List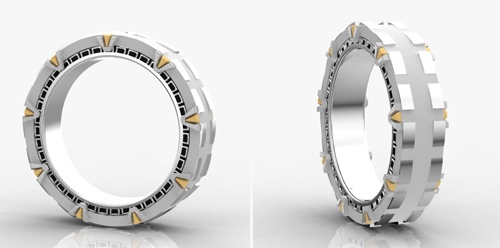 Stargate Wedding BandTop 9 Scary Films Based on True Stories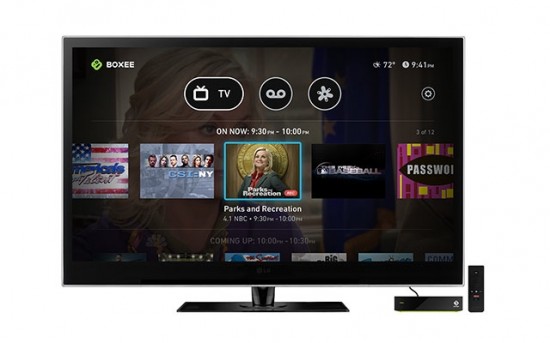 Boxee TV Brings Live TV, DVR and Netflix in One Box
Fox Settles 'American Horror Story' Legal Spat Over 'Zombie Boy' Tattoo
Watch: 45-Minute 1991 TV Profile On Terry Gilliam
Fox's Animated Comedy 'Bob's Burgers' Renewed For Fourth Season
If you have any interesting items that we might've missed that you think should go in /Film's Page 2 – email us!