Jim Varney May Be Gone, But His Legacy Lives In 'Son Of Ernest'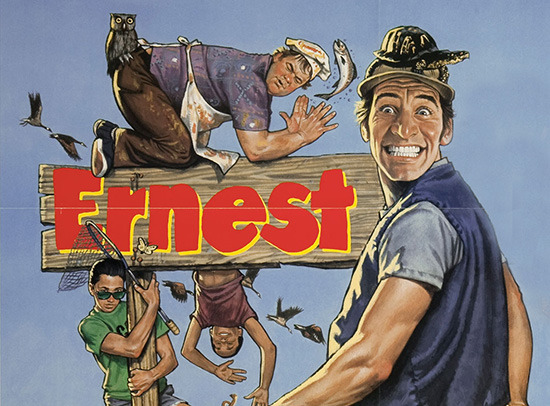 Is there any character at this point that spans TV and film in the unusual way that Jim Varney's character Ernest P. Worrell did in the '80s and '90s? The seemingly bygone career of Larry the Cable Guy comes close, but Ernest has him beat. Ernest P. Worrell, played by Varney, began life as an ad pitchman thanks to the agency Carden and Cherry, then moved into his own TV show, and headlined a nine-film series. (OK, only five of those were theatrical releases. Still.)
Now John Cherry, the character's creator and the man who directed most of the theatrical Ernest appearances, wants to exploit bring the Worrell name back to screens in Son of Ernest.
Variety reports that Dan Ewen will write and produce, with the script centering around "Worrell's long-lost son," which would expand on the rich Ernest family mythos originally presented in the direct to video 1983 release Knowhutimean? Hey Vern, It's My Family Album. There's no casting yet. Ewen says,
Ernest was this plucky little engine that could — against all odds. Ernest struck a nerve, one we're going to revisit. We plan to honor the originals and Jim Varney while birthing a new chapter that lies somewhere between not sucking and Earth-shatteringly funny.
Translation: "because kids loved him, the Ernest character made his creators buckets of money against very low production cost. Since buckets of money are still in fashion, we'd like more of them."
Jim Varney died in 2000, but that didn't stop one CGI animated Ernest revival a few years later. And it probably won't stop this thing, either, though whether anyone will notice without Varney's signature rubber-faced mugging is open to question.