James Ransone Replaces Nate Parker In 'Oldboy'; See First Photos From The Set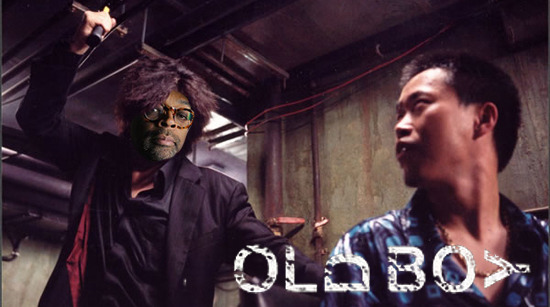 The American remake of Oldboy was stuck in development hell for so long, it was unclear it'd ever get made. But Spike Lee and his financiers have persevered, and now cameras are actually rolling on the revenge thriller — as you can see from a fresh batch of set photos showing Lee, his star Josh Brolin, and more.
Meanwhile, the project's also making one last-minute change to its lineup. James Ransone has stepped up to replace his Red Hook Summer co-star Nate Parker in a supporting role, after the latter was forced to drop out due to scheduling issues. Read more and check out the new images after the jump.
OLDBOY follows the story of an advertising executive (Josh Brolin) who is kidnapped and held hostage for 20 years in solitary confinement without any indication of his captor's motive. When he is inexplicably released, he embarks on an obsessive mission to discover who orchestrated his bizarre and torturous punishment only to find he is still trapped in a web of conspiracy and torment. His quest for revenge leads him into an ill-fated relationship with a young social worker (Elizabeth Olsen) and ultimately to an illusive man (Sharlto Copley) who allegedly holds the key to his salvation.
Parker was on board to play a doctor who works with Olsen's character, but Variety reports that he's since departed to work on Jaume Collet-Serra's Non-Stop. Ransone has worked with Lee two times previously, on Red Hook Summer and Inside Man. An HBO regular, Ransone is known for his appearances on Treme, How to Make It in America, Generation Kill, and The Wire. His upcoming big-screen credits include Broken City and Empire State.
Images of a bloody body and a shirtless Brolin seem mildly intriguing, but don't tell us much about the movie that we didn't already know. Oldboy has yet to announce a release date, but will likely hit sometime in 2013.