This Week In Trailers: Starlet, Paul Kelly: Stories Of Me, The Fitzgerald Family Christmas, Gary, The Rhythm Is Gonna Get You, RaceWar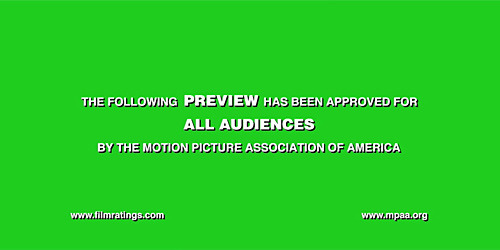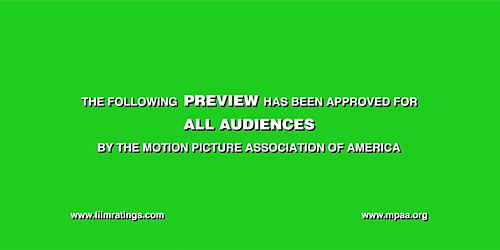 Trailers are an under-appreciated art form insofar that many times they're seen as vehicles for showing footage, explaining films away, or showing their hand about what moviegoers can expect. Foreign, domestic, independent, big budget: What better way to hone your skills as a thoughtful moviegoer than by deconstructing these little pieces of advertising? This week we're giving Ed Burns one more chance, I discover Australian musician Paul Kelly and have my mind asploded, we watch a feminine odd couple connect with one another, we get a little street, a guy begs for his wife to come back to him, and Gloria Estefan becomes the basis for a horror movie. 
Paul Kelly: Stories of Me Trailer
This is incredible. No hyperbole, I fled to my computer to buy this guy's music based on this most amazing trailer.
That said, I, and most likely you too unless you're a hipster one-upper, have no clue who Paul Kelly is. I'm not sure if he's an Australian landmark but I am outraged that this is the first I've ever heard of the man or his music.
It doesn't matter that for many of us this is our first introduction to Paul because the trailer is so damn effective. Yeah, it starts out a little over-the-top with the effusive labeling of his career and many different roles as an artist but, quickly, it sinks its teeth into you as we get to know this one musician. A real troubadour, it seems that his was a life of a musician who found great success and great loss BUT kept on making great work.
It's interesting as an outsider coming to this to the first time, I carry nothing of the icon status that is foisted upon Paul but through the ways in which the trailer breaks things down from the very amazing to the very heartbreaking in a way that seems genuine and true to the moment. Director Ian Darling has certainly chosen a topic that will resonate with the people from Oz but, I would posit, if it's as good as what's here it could resonate to anyone who is a fan of music, wherever those people might live.
The Fitzgerald Family Christmas Trailer
Can Ed Burns get it right?
I had high hopes for the auteur who came out of the gates swinging with The Brothers McMullen. I don't think anyone would dispute that Burns has had a good run but there just seems to be something, lacking, in many of his films. She's the One, The Groomsmen, they all felt as wafer thin and forgettable as their titles. Now comes something that has piqued my interest in something that may get back to that familial, relationship based storytelling that made the guy worth following.
The trailer has a nice, Christmas-y vibe and somehow it really engages with the entrance it makes by introducing us to Burns and the lady who will no doubt be the focus of our story. Instead of the obligatory holiday movie that one of the big studios put out, usually a comedy that is as broad as a Dr. Seuss yarn, we've got actual conflict. Starring the mean old man who kicked the nerds out of their lodgings in Revenge of the Nerds II: Nerds in Paradise only for them to find comfort at the Hotel Coral Essex, the trailer is actually quite an effective one as we navigate the stories that are swirling all about. We have a mom who won't let the deadbeat dad in her house for the holidays, we've got Burns as the voice of reason, we've got the sons and daughters all rallying in the yay or nay camp, and it all makes for some compelling drama. It's about families and forgiveness, the more I think about the more fearful I get that this could just as easily end up on the Hallmark channel, but there's a little bit of an edge here and I like where I feel the trailer wants me to go.
While I wouldn't say I'm bowled over by something completely amazing here, there is enough for me to be excited by to investigate a little more. So, is this another McMullen or No Looking Back?
Starlet Trailer
So, this is woman's answer to "Tuesdays With Morrie"?
Sean Baker looks to have made a movie that wants to teach us a little bit about maturity and how to overcome the personal trials and tribulations we all face in life by making a movie that just doesn't seem complicated at all to comprehend. I don't mean that as anything bad toward the story as, in fact, this trailer is perhaps the perfect example of how y0u make something frictionless. We understand completely the motives, for the most part anyway, of those we come into contact with along the way inside the paramaters of this preview.
We understand why the young lass of this film engages with the older lady who will serve as Yoda. Where you could get into dicey territory is if the relationship felt awkward or false but the trailer does a wonderful job in setting up these relationships and positioning them as perfectly understandable once we get a ten second explanation of why this girl is being so nice to the senior citizen. Will she tell her the truth about finding the cash? Will she return the cash? These are all very interesting questions that are posited at the beginning but, thankfully, not explained away.
The cinematography and flow of this thing is just smooth and simplistic. While there aren't any real highs or real lows the net-net of it all is that you have a trailer featuring people you probably haven't heard of, in a movie you've never heard of, but are insanely curious about once you learn more about these people.
RaceWar Trailer 
Jeff Sangwan is on to something.
This trailer has a great tempo as we explore some issues concerning race. It's a little opaque about what's really afoot here, the lines of making a name for your self outside of the hood on your merits, not what people think you got out for, remind me of the advice that Play got in House Party II (I'm going old school here, I realize that) about being black and being in college. However miserable that movie was (damn you, Hollywood, for conning me as a teen to pay for a crap sequel), that moment has never left me because it's true right now.
If you're a black man and making a name for yourself, that movie posited (one of the only real memorable parts of that film), do people assume that it's because you can jump high, that you can catch a football? It's still a valid sentiment that still hangs out there and this trailer cuts to the quick by hinting that expectations, assumptions, are what's driving our protagonist. I don't know if he's being made out to be a thug who will hopefully be hoisted on his own petard by the end of it but it looks like a life of crime is the only life he accepts. High five for the soundtrack that grinds itself in and pushes the visual narrative along but I wish there was more to latch onto.
I DO want to know if we're supposed to hate him or be inspired by him, whether his is a life that is filled with recrimination and chips that seem to be sitting on his shoulder, so if there's anything I'd like to see more of it would be to see where we're supposed fall on that spectrum as an audience. As it stands, I hope he ends up like Morris Chestnut in Boyz n the Hood.
Gary Trailer
Another independent effort this week, director Mitch Glass is on deck with a story of a man who wants his life back.
Journaling the good times, good memories, that he had with his ex-wife as a way to connect with her again is an interesting premise and one that makes for a solid trailer that uses that oft used audio cue to express deep emotional anguish, Sia's "Breathe Me". The fellow who is writing out his most personal of reflections, using this as a springboard to intersperse character building moments where we no doubt see the rise and fall of a marriage empire, seems likable enough and I'm thinking it could go either way with how things end.
In reality, I'm sure this would be an exercise in futility if it's been three years since they separated but, if we're going for a cinematic ending, I would still opt for one where the guy gets rebuked. There's just so much more drama you can mine if the protagonist doesn't get what he wants and I'm secretly rooting against Gary here. Yes, he seems like someone who has had a rough time or two in his past and appears down on his luck but even after seeing this a few times I'm convinced that what would be great is if he moved on with his life. Realizing that part of his life is over would be exceptional but this trailer is clutch in not even giving a whiff of possibility as it pertains to that question.
The Rhythm Is Gonna Get You
With it being so close to halloween it just makes sense to run something like this.
It made me chortle, chuckle, guffaw, snort, and so I'm sharing the thoughtfulness with all of you.
Nota bene: If you have any suggestions of trailers to possibly be included in this column, even have a trailer of your own to pitch, please let me know by sending me a note at Christopher_Stipp@yahoo.com
In case you missed them, here are the other trailers we covered at /Film this week: