'Cloud Atlas' B-Roll Videos Go Behind The Scenes With The Wachowskis, Tom Hanks And More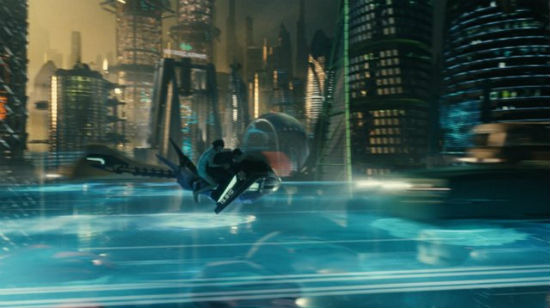 Cloud Atlas is beautiful, engaging and amazing. It lives with you. Directed by Tom Tykwer, Andy Wachowski and Lana Wachowksi, the film is a challenging yet rewarding interpretation of the popular book by David Mitchell telling six stories, all in different time periods, all populated by the same actors, that seem completely separate in theme and genre but end up being more related than anyone could ever imagine. Days after seeing the film, I'm still thinking about it and dying to see it again.
It opens October 26 and leading up to that, we'll have plenty of coverage including an exclusive interview with all three directors. Until then, a few videos featuring B-roll from the film have come online and will leave you aching for more information and footage from this epic, incredible film. It's most certainly one of the best films of the year, check out the clips below.
Thanks to Trailer Addict for these videos. There's probably some minor spoiler stuff buried in here, but really it's just a great representation of the huge scope and size of the production. 15 minutes worth.
From acclaimed filmmakers Lana Wachowski, Tom Tykwer, and Andy Wachowski comes the powerful and inspiring epic "Cloud Atlas," based on the best-selling novel by David Mitchell.
Drama, mystery, action and enduring love thread through a single story that unfolds in multiple timelines over the span of 500 years. Characters meet and reunite from one life to the next. Born and reborn.
As the consequences of their actions and choices impact one another through the past, the present and the distant future, one soul is shaped from a killer into a hero, and a single act of kindness ripples across centuries to inspire a revolution.
Everything is connected.