Here's Rooney Mara On Stage With The Black Lips For Terrence Malick's New Film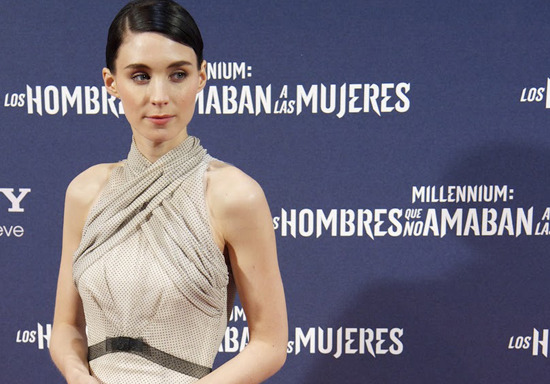 Briefly: This is audience-shot video (by me) from a few rows back during the Black Lips set at the 2012 Austin City Limits festival. As the set kicked off, I could see Ryan Gosling off to the left side of the stage, behind the stacks. Then a small camera crew walked out, following Rooney Mara wearing a guitar. For one song — I don't know the name of the tune — Mara mimed playing with the Black Lips as Terrence Malick watched nearby and the camera caught her work.
Will this stuff end up in Malick's new film? Probably not, in all likelihood, so consider this a little addition to the internet-sourced DVD extras for that movie. Two videos follow, and because they're shot on my phone from the audience they're not the best. Malick is briefly visible in the second — he's the guy in the big-brimmed hat behind the stacks on the left.
Special thanks to HitFix for helping me into the fest.
This is the second year Malick has been at ACL shooting for this film.  Christian Bale, Cate Blanchett, Haley Bennett, Michael Fassbender, and Holly Hunter are in the film as well. I'll keep my eyes open for them all during the weekend.