New Teaser Poster For Edgar Wright's 'The World's End,' Set For October 25 2013 Release In The US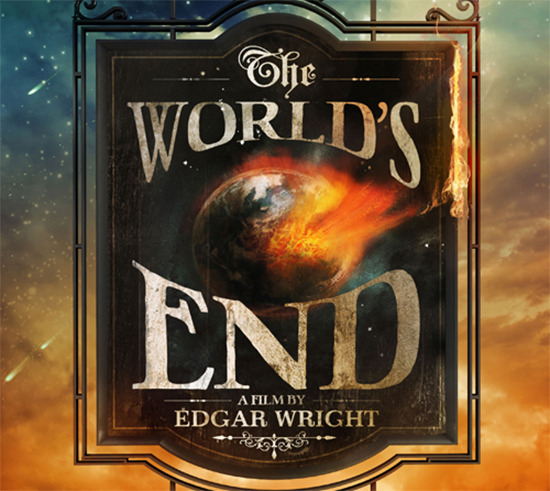 We've seen one teaser poster for Edgar Wright's The World's End, which reunites Wright with his Spaced, Shaun of the Dead, and Hot Fuzz actors Simon Pegg and Nick Frost. In fact, the film is the third part of a loose trilogy — the "blood and ice cream" films, which will be united by Cornetto ice cream and, er, blood. Now we've got another, which gives us a much more specific view of the film, even if it doesn't show a single character.
The World's End was scripted by Pegg and Wright, and follows a group of five friends on an epic pub crawl, during which they end up at a pub called The World's End, which is likely a name that becomes quite close to literal by the conclusion of the film. The film also stars Rosamund Pike, Martin Freeman, Paddy Considine , and Eddie Marsan, and is now set for release in the UK on August 14th, 2013 and October 25th of that year in the US. The poster is below.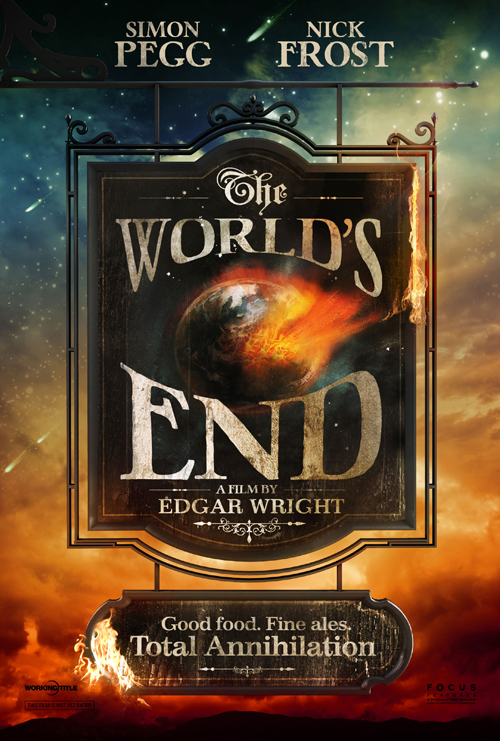 The World's End synopsis:
20 years after attempting an epic pub crawl, five childhood friends reunite when one of them becomes hell bent on trying the drinking marathon again. They are convinced to stage an encore by mate Gary King, a 40-year old man trapped at the cigarette end of his teens, who drags his reluctant pals to their home town and once again attempts to reach the fabled pub, The World's End. As they attempt to reconcile the past and present, they realize the real struggle is for the future, not just theirs but humankind's. Reaching The World's End is the least of their worries.
[Fandango]