Must See: Rare Disneyland Castmember Backstage Photos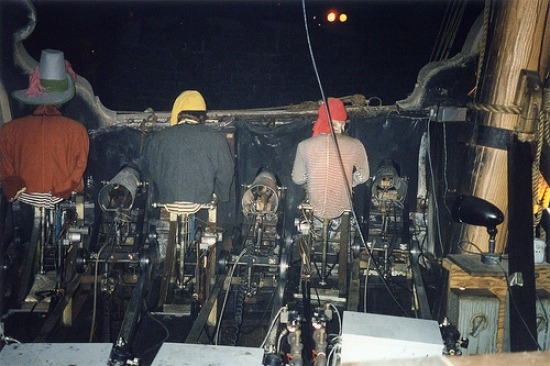 I'm a huge Disneyland fanatic, with the top of the line Premier Annual Pass to prove it. I've always loved hearing the behind the scenes stories about the famous attractions in Walt Disney's incredible creation. We've all seen the video footage of Disneyland's Space Mountain with the lights on. I've seen dozens of behind the scenes photos from the Anaheim-based theme park over the years, but I've never seen a collection like this one.
A Disney castmemeber recently posted a collection of 82 photos, which appear to have been taken sometime in the 1980's/1990's. The collection of photos give an unprecedented look behind the curtain of popular attractions like the Haunted Mansion, Matterhorn, Big Thunder Mountain, Pirates of the Caribbean, Jungle Cruise and much more.
Have you ever wondered what the ride operation equipment looks like?
Have you ever wanted to see what the animatronics look like from behind the scenes?
Have you ever wondered what Jungle Cruise would look like without the water?
Have you ever wanted to see what the Haunted Mansion looks like with the lights on?
Have you ever wondered what the view looks like from on the very top of Matterhorn?
Its all here. You also get some photos of cast-member hijinks, a view of the animatronic repair shop, and much much more.
via: micechat