NBC To Air 'Mockingbird Lane' As Halloween Special?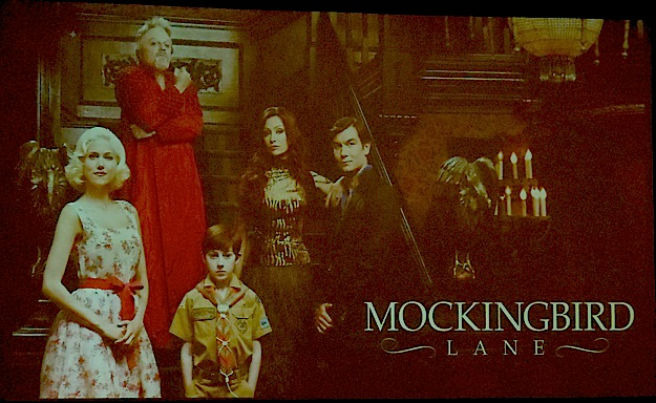 I'm not sure how interested people really were in a revamped modern version of The Munsters, but the story around the debut (or not) of the show has become interesting.
The short form is that Bryan Fuller and NBC worked together for a couple years to develop a new take on The Munsters, which eventually became Mockingbird Lane, starring Jerry O'Connell as Herman Munster, Portia de Rossi as Lily Munster, and Eddie Izzard as Grandpa, directed by Bryan Singer. Then last week, Deadline reported that NBC didn't like the pilot and wouldn't be picking up the show. Fuller quickly denied the report on Twitter, and many people thought "oh, stupid Deadline fell for some biased insider report and messed up the story."
But now, another trade is reporting that NBC is looking for a way to salvage the investment in the pilot, and will air it as a Halloween special this year before washing their hands of the whole thing.
THR reports that the $10m pilot will air on Friday Oct. 26 as a one-time Halloween special, at 8pm. The network isn't commenting, but the trade goes on to say that there was a lack of agreement between Fuller and Singer about what the pilot (and show) should be, and that the show "came in below the network's expectations."
For his part, Fuller is still doing damage control on Twitter, saying hours ago,
#MOCKINGBIRDLANE LIVES!

— Bryan Fuller (@BryanFuller) October 11, 2012
He also replied to another Twitter user that he's "very excited" to see the show.
So what's really going on? The choice to air the pilot as a one-time special is a good way to test the waters with it without going through the pubilc commitment of a show order. And if people respond to the show in a couple weeks, NBC could order the series. If not, it recoups some cost but gets to feel that it made the right choice.