'Hitchcock' Trailer: Just A Man Obsessed With Murder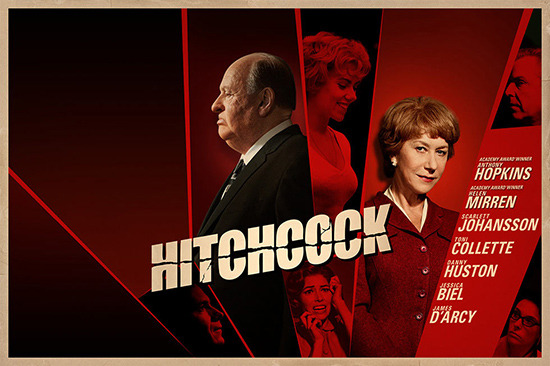 Here's the trailer for Hitchcock, which stars Anthony Hopkins as the Master of Suspense, caught during the period in which he made Psycho. This is our first taste of Hopkins' Hitchcockian affectation, and we can still hear quite a lot of the actor's signature tone in there. It's rather like Hitch by way of Hannibal Lecter. Which makes a certain sense, when you think about it.
There's also the attempt to build a big drama around the creation of the film and the way that the people around Hitch dealt with his creative obsessions and eccentricities. Helen Mirren looks like she shines as Hitch's wife Alma, who shoulders the burden of maintaining their marriage while also acting as a perpetual cheerleader and creative consultant.
And the rest of the supporting cast (Danny Huston, Toni Collette, Jessica Biel, Michael Stuhlbarg, James D'Arcy, Michael Wincott, Richard Portnow, Kurtwood Smith) get some good moments, and the great kicker line toys with both the nature of Psycho star Janet Leigh, and that of Scarlett Johansson, who plays Leigh here. There's also the appeal of seeing director Sacha Gervasi (Anvil! The Story of Anvil) recreate famous scenes from Psycho. Check out the trailer below.
While there is something appropriate (and inevitable) about hearing Hopkins' shine through his performance as Hitchcock, I'm not quite convinced here. Between that and what feels like a very forced attempt to create drama out of the director's life I can't quite muster excitement for this one. That may all be just the trailer, however. And the rest of the cast looks like they're having a great time, and I'll be happy to see the movie just for their individual moments.
Apple has the trailer. Hitchcock opens on November 23.
HITCHCOCK is a love story about one of the most influential filmmakers of the last century, Alfred Hitchcock, and his wife and partner Alma Reville. The film takes place during the making of Hitchcock's seminal movie PSYCHO.