New Line Cuts 'Gears Of War' Loose, New Studio Home Sought For Big-Budget Game Tie-In Movie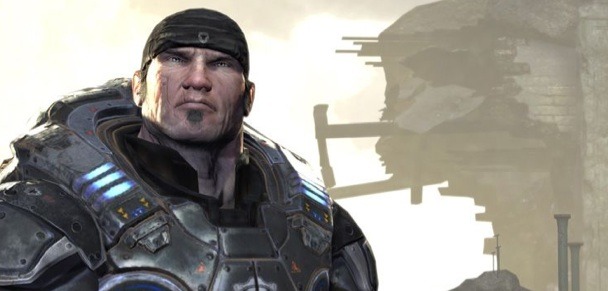 Gears of War, the Epic Games video game series published by Microsoft that has gone through three blockbuster installments so far, was set up at New Line for a long time as a potential feature. Len Wiseman was going to direct at one point, but in the years since 2007, when New Line signed on, there hasn't been any significant movement on the project. In fact, a couple years ago New Line scaled back plans for the film.
Now New Line has put Gears into turnaround, and so CAA is starting the process of finding a new partner or partners to properly exploit the Gears of War series in movie form.
Variety reports that previous producers Marty Bowen and Wyck Godfrey are no longer attached, but that the recent Stuart Beattie draft will be taken to new producers. (Surprise: Beattie, like Epic Games, is repped by CAA.) The trade says that Epic Games will consult on the film to keep any eventual film consistent with the game series. But Cliff "Cliffy B" Bleszinski, the public face of Gears and Design Director at the studio since '92, just left Epic. Whether he'll be involved with the film remains to be seen. Comments made years ago from other sources that the film could be a prequel to the games may also be moot.
Gears of War tells of humanity's desperate stand against aliens called the Locust on the Earth-like planet of Sera. Discovery of a powerful energy source called Imulsion led to great inter-human conflict, and also drew the Locust up from under ground. The game series focuses on Marcus Fenix, a human soldier whose father was tied to knowledge about the Locust. When talk was thrown around about a movie being prequel to the games, there was mention that Marcus Fenix could play a part, but now we don't know if that will happen.