Paramount Pictures Signs Development Deal For U.K. Theme Park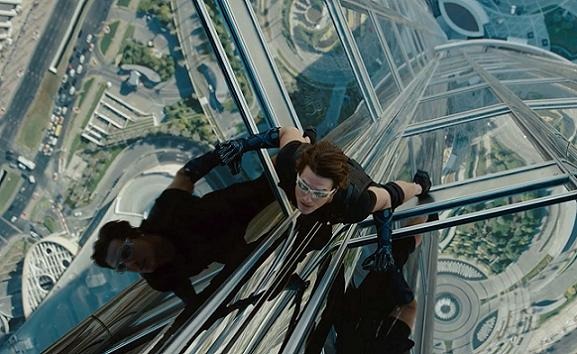 As Disney's Imagineers continue work on World of Avatar and Universal Studios' Wizarding World of Harry Potter pushes into Asia, Paramount is lining up some of its own titles for the theme park treatment.
The studio has just inked a deal with London Resort Co. Holdings for a park 30 minutes outside of London, which will feature Paramount properties like Mission: Impossible, Star Trek, and Paranormal Activity. The agreement is just one of several that the studio has struck lately; other projects in the works include another park in Spain, a hotel in Abu Dhabi, and a Star Trek resort in Jordan. Read more after the jump.
Planning is in the early stages, with the company still "going through the creative process of arriving at the most compelling attractions." Expected features include a water park, hotels, restaurants, and movie and music venues, many of which will be centered around Paramount's movies. However, one major Paramount franchise that won't be featured is Transformers, as the property is owned by Hasbro and not Paramount.
The licensing deal only gives London Resort Co. Holdings rights to Paramount properties within the U.K., so if the studio decides to open a destination in the U.S. it'll have to make a separate deal. A source who spoke with Deadline stressed that Paramount was not investing capital in the park, but rather consulting on the design plans. The studio has a similar arrangement with developers for the other vacation detinations in Spain, Abu Dhabi, and Jordan.
Check out an early rendering of the proposed Paramount park below: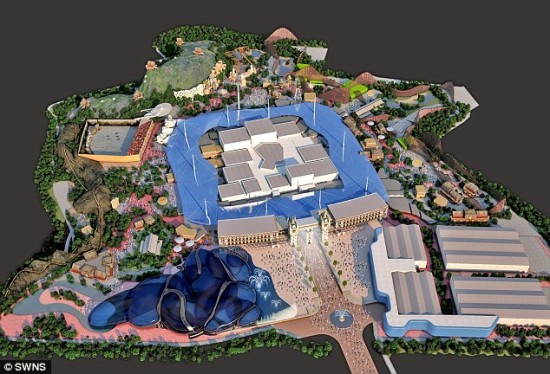 [Additional sources: The Daily Mail, The LA Times]