'The Canyons' Trailer Shrouds Lindsay Lohan And Porn Actor Co-Star In A Sleazy 42nd St. Vibe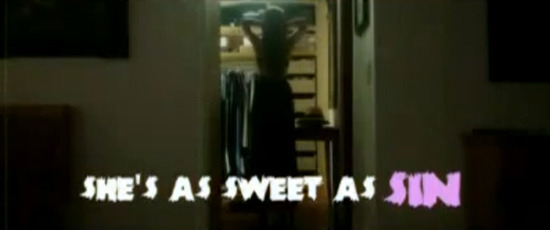 Has Paul Schrader created a film that might have played at a theater his defining character Travis Bickle might have visited in Taxi Driver? Schrader directs The Canyons, written by Bret Eason Ellis and starring Lindsay Lohan and porn star James Deen. The first real trailer for the film is cut in a style meant to mimic classic exploitation or grind house style. Trouble is, the music and editing might be the most appealing thing about this footage.
While this super-cheap shot on digital effort has to be digitally degraded to match the image of the old grindhouse aesthetic, it's the content that really matters, and the synopsis below, along with the tone of this teaser, suggests that we might have a 1:1 match. It's easy to forget, however, that many grindhouse films were cheap cash-ins that are rightly forgotten decades later. Will this really emulate one of those, or will it become a trash classic? I love the working method; hope the content is solid.
The Canyons doesn't have a release date at this point.
THE CANYONS is a contemporary L.A. noir from director Paul Schrader, writer Bret Easton Ellis, and producer Braxton Pope about the dangers of sexual obsession and ambition, both personally and professionally, among a group of young people in their 20's and how one chance meeting connected to the past unravels all of their lives, resulting in deceit, paranoia, cruel mind games and ultimately violence.