'Saving Mr. Banks' Writer Kelly Marcel To Script 'Fifty Shades Of Grey'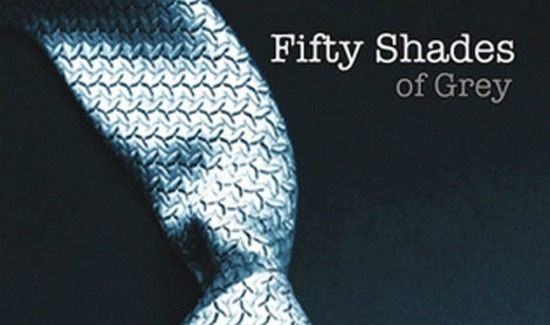 Despite its humble origins as a bit of Twilight fanfiction, E.L. James' Fifty Shades of Grey is picking up some interesting talent on its road to the big screen. The Social Network producers Michael De Luca and Dana Brunetti signed on back in July, and have been looking for a writer to adapt the erotic novel ever since.
A shortlist revealed in August suggested an unexpected mix of names in the running, and as of today, Saving Mr. Banks writer and Terra Nova co-creator Kelly Marcel has emerged as the winner of the highly coveted gig. Sorry, Bret Easton Ellis. More after the jump.
The choice of Kelly suggests that the studio and the producers are trying to elevate the movie above its lowbrow "mommy porn" reputation. She doesn't seem like the obvious choice, but then again neither did any of the other shortlisted candidates. In the statement, the producers expressed their excitement over the pick. De Luca complimented Marcel's "flawless structural technique and passionate commitment to emotion, humor and depth of charcter," while Brunetti chimed in with praise for the writer's "depth and passion."
The first of a trilogy, James' book centers around the kinky romantic and sexual relationship between 27-year-old billionaire Christian Grey and naive college student Anastasia Steele. The series has become a bona fide cultural phenomenon since its release last year, selling 32 million e-book and print copies in the U.S. alone. The trend has taken off globally as well, with translations available in 45 languages. A well-crafted adaptation that retains the novels' steamy appeal while tempering the eroticism for mainstream movie audiences definitely has the potential to become a smash hit.