'Toy Story Of Terror' TV Special Due Out In 2013; 'Partysaurus Rex' Makes Small Screen Debut On Disney Channel Tonight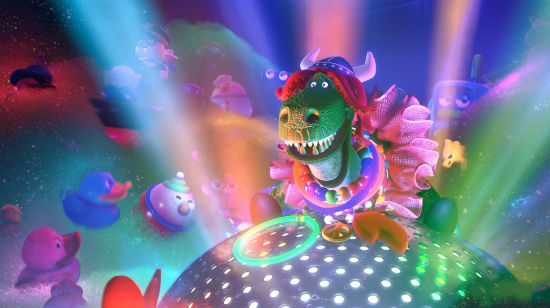 The Toy Story franchise may be done with feature films (for now), but Pixar has ensured that their mega-successful series lives on in other ways. Like on the small screen, for example. Rex (Wallace Shawn) got his day in the sun last month with the short Partysaurus Rex, which premiered in front of last month's Finding Nemo 3D rerelease and is slated to make its television debut tonight. In addition, it now looks like the gang will reunite again for Toy Story of Terror, a TV special due out next year. Read more about both titles after the jump.
Meanwhile, the studio is pressing forward with more small screen plans for Woody, Buzz, and company, with a brand-new TV project called Toy Story of Terror. Here's the synopsis that's floating around:
What starts out as a fun road trip for the Toy Story gang takes an unexpected turn for the worse when the trip detours to a roadside motel. After one of the toys goes missing, the others find themselves caught up in a mysterious sequence of events that must be solved before they all suffer the same fate in this Toy Story of Terror.
And here's the temporary logo for the special: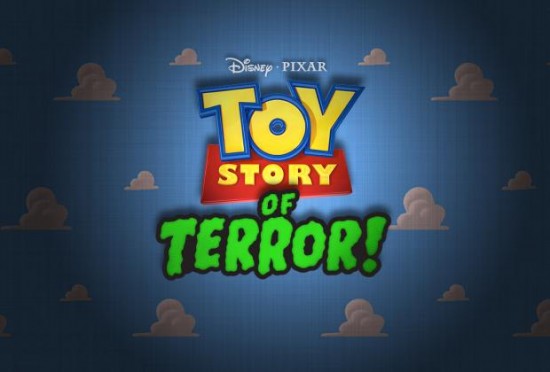 Interestingly, as Pixar Times points out, the first Toy Story was initially conceived as a TV special until the studio switched gears and decided to turn it into an animated theatrical feature instead. So Toy Story of Terror returns the franchise to its origins, in a way. The new special is expected to run a half-hour, and will debut during the 2013 Halloween season. It's unknown where exactly it'll air, but ABC or Disney Channel seem like likely bets. [Source: Pixar Times]