Michael Bay To Produce Time Travel Found Footage Film 'Almanac' For Paramount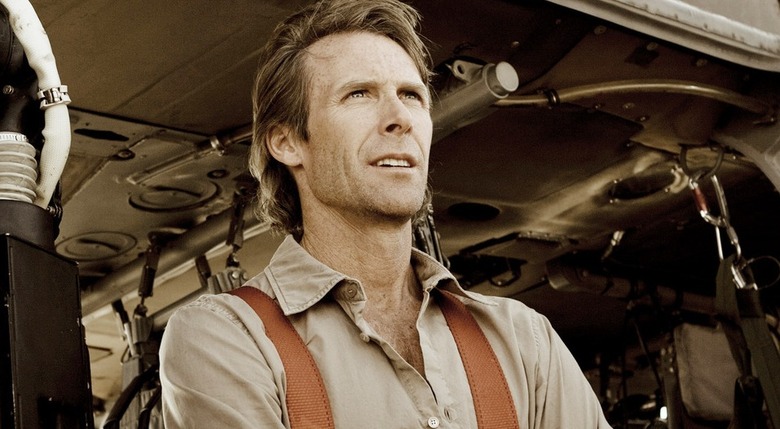 As if Michael Bay didn't have enough to do, prepping one film and finishing another, he and his Platinum Dunes partners just sold a top secret found footage film to Paramount. It's called Almanac and was written on spec by Andrew Stark and Jason Pagan, with Dean Israelite attached to direct. They're all newcomers (though Israelite is the cousin of Jonathan Liebesman.)
Not a lot is know about the film, but sources tell us it's very much in the vein of Chronicle except with time travel instead of superheroes. Read more after the jump.
The Hollywood Reporter broke the new of the deal. Their story says that Stark and Pagan had been developing their script for the past year with Platinum Dunes before selling it to Paramount. The studio will, reportedly, "move aggressively and swiftly with it."
Found footage movies are no-brainers in Hollywood. They're cheap, profitable, potential franchise starters with very little risk. Worst cast scenario, the film takes a hit at the box office and eventually turns a small profit on Blu-ray. Best case, it's an international smash and you can make more, cheap sequels. (Chronicle, Paranormal Activity, The Devil Inside, The Last Exorcism, the list goes on and on).
And, as we once again learned with Looper, people love a good time travel film. They're fun, they're discussion starters and it's an aspect of found footage we have yet to explore. Personally I love the idea of some kind of footage found that proves time travel exists or existed or something to that effect. And I'd bet it's all documented in some kind of...you guessed it...Almanac.
With Platinum Dunes and Paramount behind the trio of newcomers, they should be able to make Almanac into something entertaining. We're likely to hear more soon.