Exclusive: Artistic Poster For Colin Farrell's 'Seven Psychopaths' Character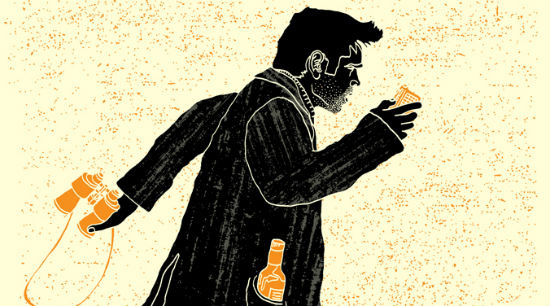 Despite being the star of Seven Psychopaths, the mental capacity of Colin Farrell's character is always in doubt. He seems like the normal straight man of the movie, but to surround yourself with the characters played by Sam Rockwell, Woody Harrelson, Tom Waits, Christopher Walken and Abbie Cornish, you have to be just a little bit mad.
Martin McDonagh's sophomore effort, Seven Psychopaths, opens October 12. Blending multiple characters, stories and perspectives into a strange whole, McDonagh's film centers on what happens when a dog kidnapper nabs the Shih Tzu of a crime boss, and ends up snowballing into a hilarious, surprising take on the creation of a Hollywood screenplay.
Each and every character is unique and fun, and today six sites are debuting brand new artistic posters depicting them. /Film is proud to have Colin Farrell's poster by Dave Banks. After the jump, see the full image, link to the other posters and find out how you can join in the fun by making yourself a psychopath.
Here's Dave Banks's poster of Marty, played by Colin Farrell.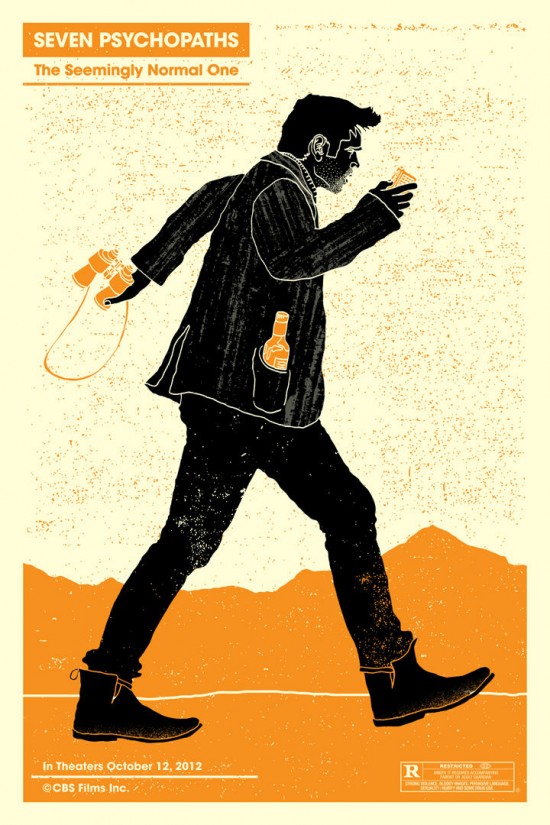 Fans who want to be featured on the film's official website should upload art of themselves to the Seven Psychopaths Facebook page. You could be chosen as the seventh psychopath on the website.
And for much, much more on the film, check back next week for our exclusive one on one with McDonagh.
Here are the rest of the posters: Olga Kurylenko, Christopher Walken, Woody Harrelson, Tom Waits, Sam Rockwell.
Here's more info on the artist Dave Banks (www.venomthunder.com)
Originally from New England, Dave currently works, creates & lives in Portland Oregon. He grew up skateboarding and snowboarding and pursued graphic design with the intention of making graphics in similar realms that evoke fun. His work right now has a focus on graphic "radness," illustration, typography & art direction but is not limited to only these avenues. His goal with every client is to implement concept with sophistication & a sense of playfulness.