'Stoker' International Trailer: "India...Who Are You?"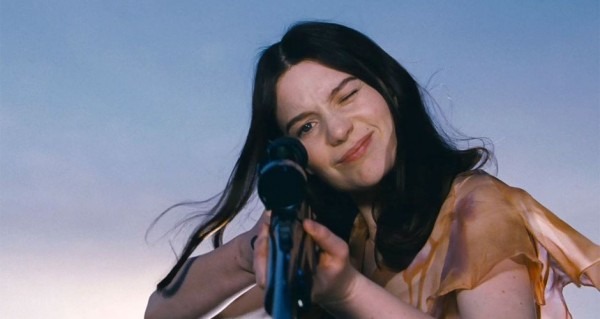 The core of the US trailer for Stoker, from Oldboy director Park Chan-wook, was a wonderfully hateful little speech from Nicole Kidman as the threatened matriarch of the Stoker family. That speech is in this new UK trailer, but thrown toward the end, truncated, and cut up with other footage. The core here, instead, is the nature of her daughter, played by Mia Wasikowska. This trailer turns her character, India, into more of a sinister figure, and an overt threat. The effect is to heighten my already elevated interest in the film, not that it needed much help given the talent involved.
Stoker hits early next year, but you can get a new taste of it below.
Thanks to Empire for the trailer. Stoker is set for release on March 1, 2013.
After India's (Wasikowska's) father dies in an auto accident, her Uncle Charlie (Goode), who she never knew existed, comes to live with her and her emotionally unstable mother Evelyn (Kidman). Soon after his arrival, she comes to suspect this mysterious, charming man has ulterior motives, but instead of feeling outrage or horror, this friendless girl becomes increasingly infatuated with him.