Page 2: Game Of Thrones, Mad Men, Hobbit, Rebel Wilson, Star Wars, Hook, The Burbs, There Will Be Blood, The Master, Werner Herzog, Joseph Gordon-Levitt, Big Bang Theory, Indiana Jones, Lena Dunham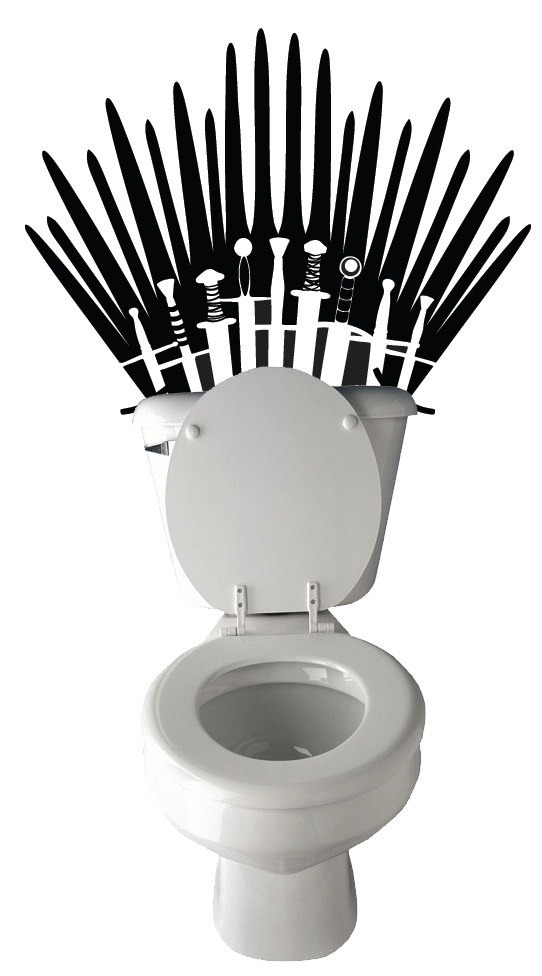 Page 2 is a compilation of stories and news tidbits, which for whatever reason, didn't make the front page of /Film. After the jump we've included 46 different items, fun images, videos, casting tidbits, articles of interest and more. It's like a mystery grab bag of movie web related goodness.
Header Photo: Transform Your Toilet Into The Iron Throne
How to host your own Fantastic FestPictures of Health: Six Current Documentaries Tackle the Medical Issue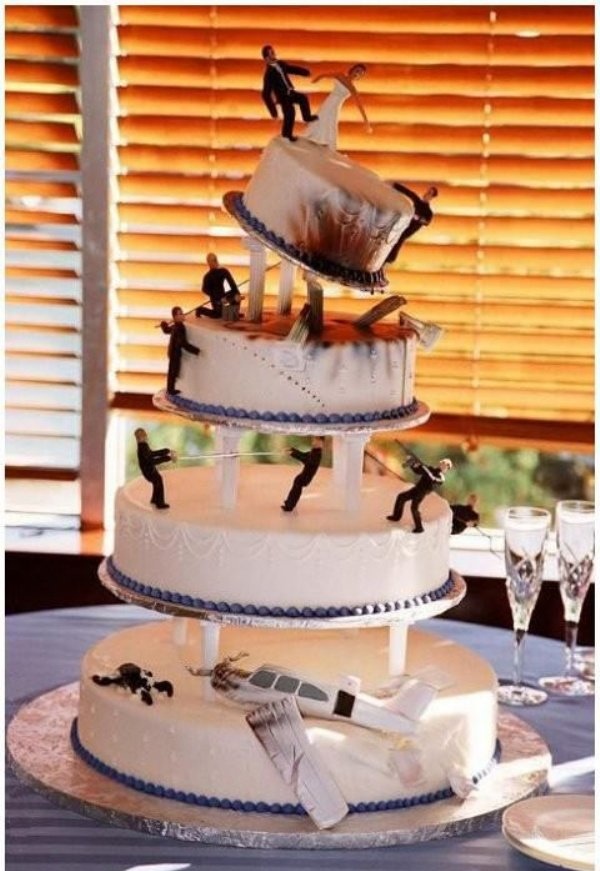 Action movie wedding cake.
Should Filmmakers Explain Their Movies?
DreamWorks Animation's New CTO Lincoln Wallen On Why Each New Movie Is Like A Startup
Every Drink From Mad Men in Under Five Minutes
Warner Bros. to Celebrate 90th Anniversary With New Logo, Massive DVD Collections
Why We Need a New Star Trek Show, and What It Should Be About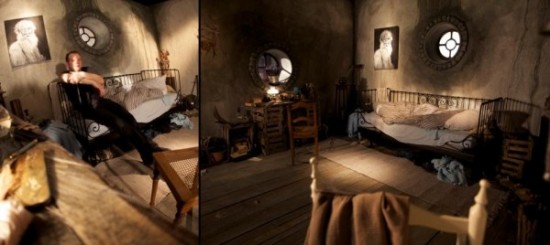 A Hobbit hole inspired bedroom.
The Sounds of Fantastic Fest
Watch Rebel Wilson and Anna Kendrick interview each other for MAX 60 SecondsWhy "The Princess Bride" should not work as a movie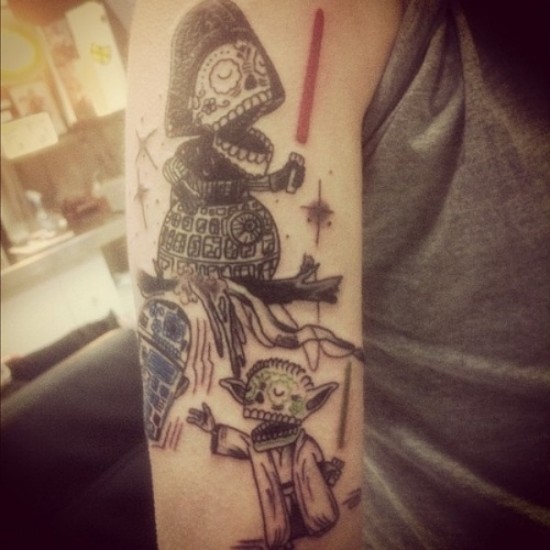 Star Wars Sugar Skull Tattoo10 Silliest Frankenstein Spoofs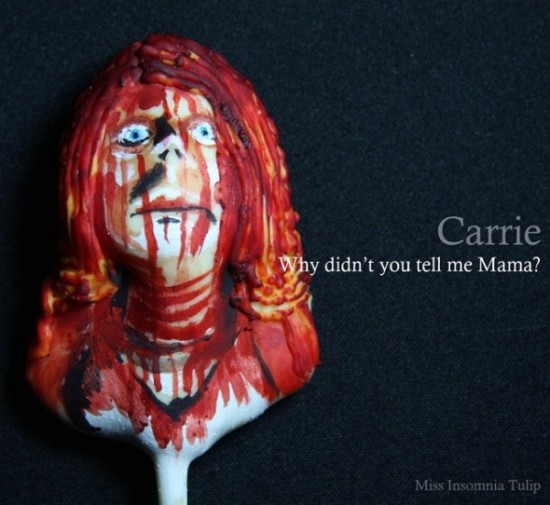 Scary Lady Cake Pops
The 32 Greatest Unscripted Movie Scenes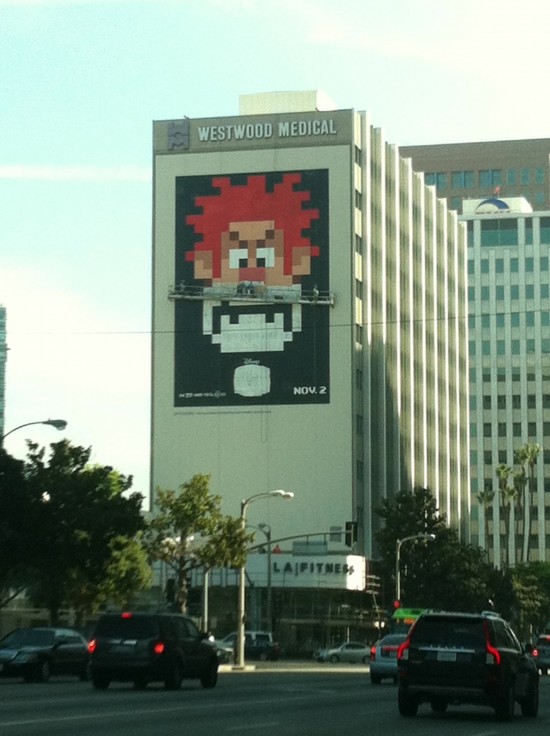 Poster being painted for "Wreck It Ralph" in Los Angeles.
Independent Distribution In America Is Seriously Threatened
A video tour of the FX studio behind The Walking Dead, Evil Dead 2, Inglourious Basterds
12 movie and TV haunted houses we wouldn't mind moving into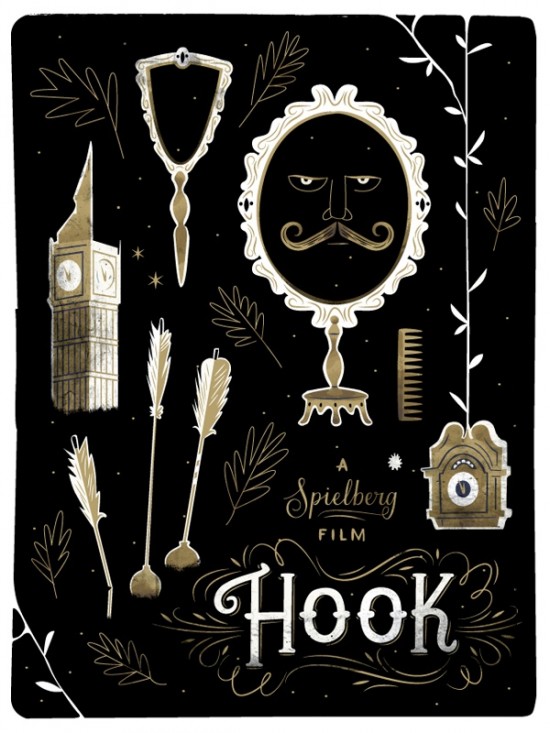 Hook poster by Danielle Davis10 Best Performances From The Underrated Ethan Hawke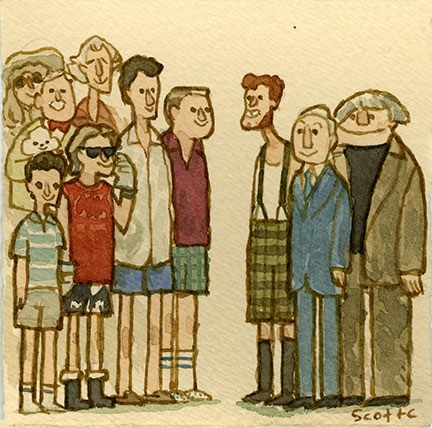 Scott C's Great Showdown tribute to The Burbs.
Total Recall: Tim Burton's Best Movies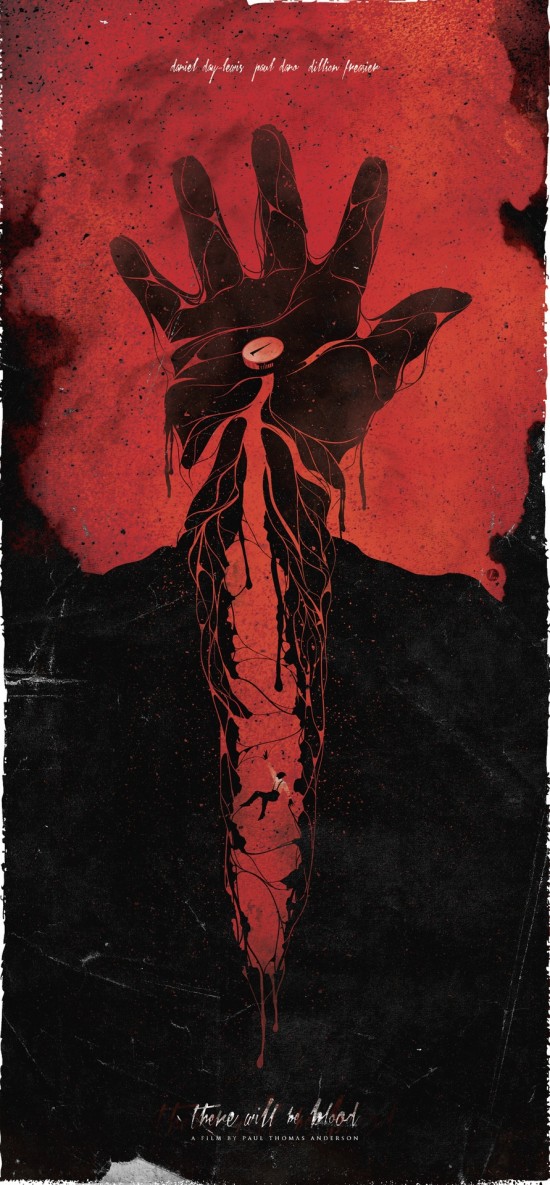 There Will Be Blood poster by Jason Heatherly
'Arrested Development' Offers 6 Walk-On Roles to Fans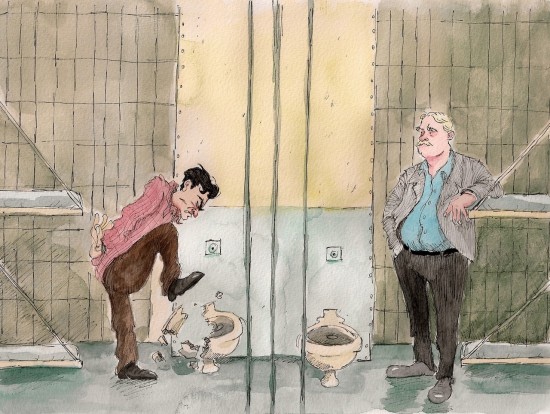 Jullian's watercolor painting of The MasterKen Burns Fights New York City Over 'Central Park Five' Subpoena
Video Essay: Werner Herzog on Man's Futility
Amazon Studios Options First Novel With 'Seed'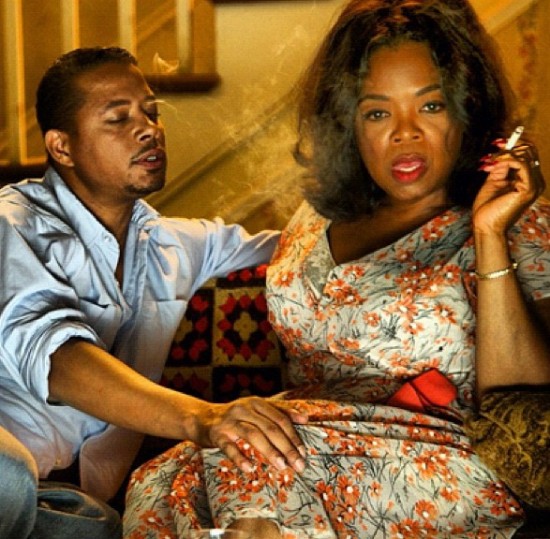 New Image Of Oprah Winfrey & Terrence Howard In Lee Daniels' 'The Butler'5 Most Awkward Sex Scenes In Cinema History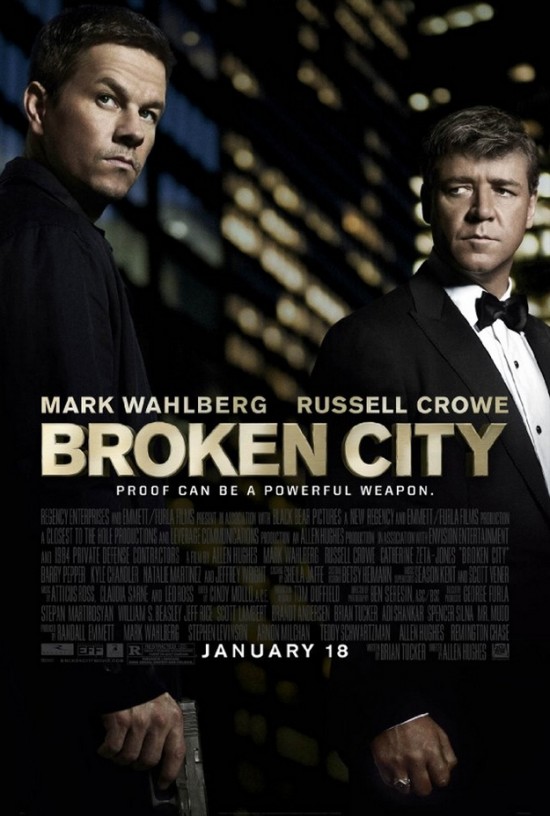 Wahlberg and Crowe Featured on the Poster for Broken City
Acclaimed Anime Director Launches Kickstarter To Produce Pro-Wrestling Nun Short
Maude Apatow and Rebel Wilson Are Hip Hop's Next Big ThingRon Moore Speaks His Mind about 'Star Trek' TV Return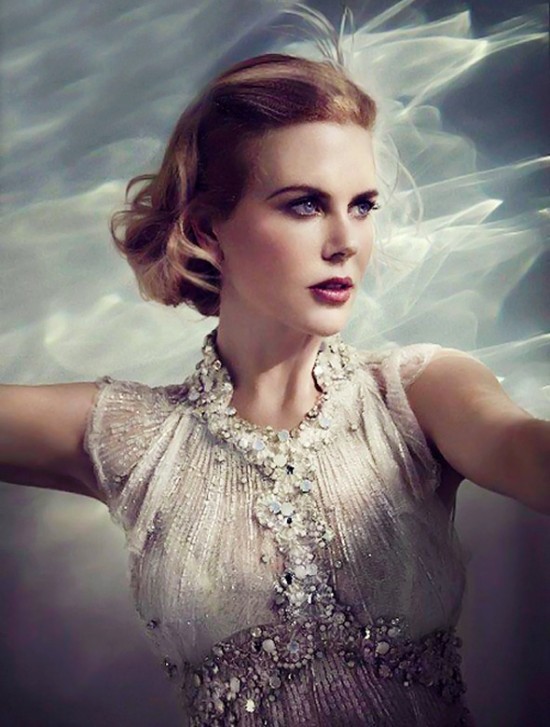 First Look: Nicole Kidman as Grace Kelly in 'Grace of Monaco' Drama9 awesome (but fake) movie products you can actually buy
Video: This Real-Life Anime Girl Cosplay Will Freak You OutThe 10 Best Films To See In October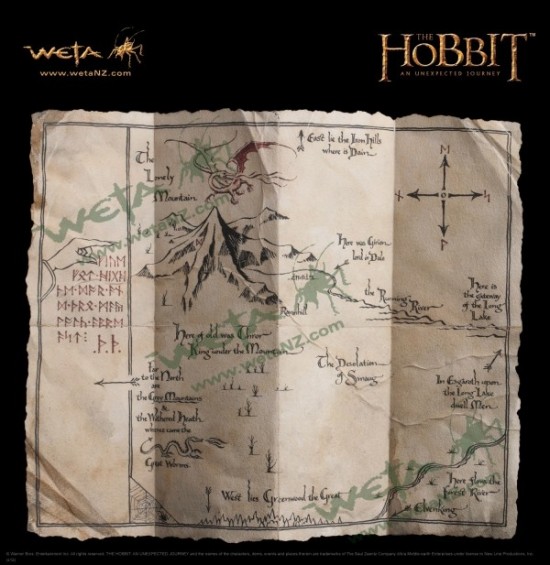 Incredible Hobbit Props And Toys From WETA Including The One Ring
Number Crunch: Liam Neeson's Very Particular Set of Box Office Skills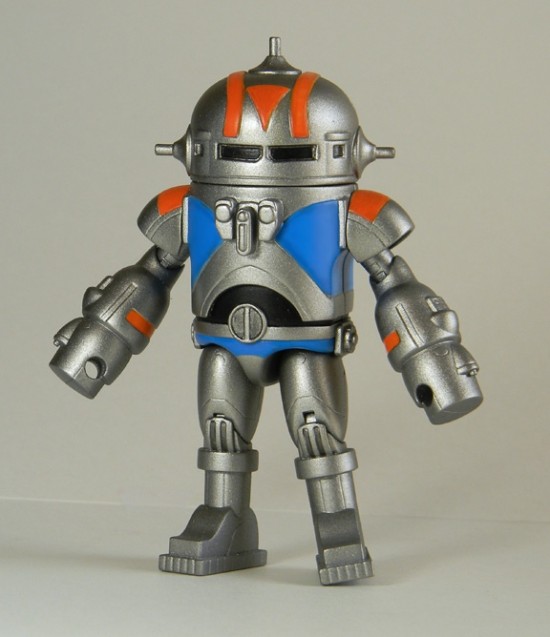 Custom action figure based on one of Ralph McQuarrie's designs for the Masters of the Universe movieRebel Wilson on How Lady Gaga Helped Her Snag Her Pitch Perfect Role
The Evolution of Joseph Gordon-Levitt Animated GIF, Looper Edition
The Top 10 M.U.S.C.L.E. Men That Got Real Action Figures

Infographic: Sheldon's Big Bang Theory t-shirts.
RiffTrax is bringing Birdemic: Shock and Terror to theaters for festive October soul-hurt (and jokes)!
Video: That Time a Wookiee Bellydanced To a Klingon Band
Syfy, Hulu Acquire 'Primeval: New World'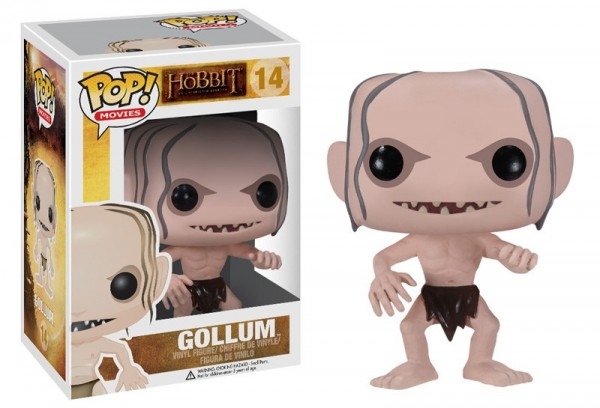 Gollum Pop! Vinyl Figure
Redbox Begins To Sell Event Tickets At Its DVD Rental Kiosks
Animated Battle Of Hoth Scene Recreated In Minecraft
Sorry Apple, But TV Producers Are Profitable Enough Without You: Analyst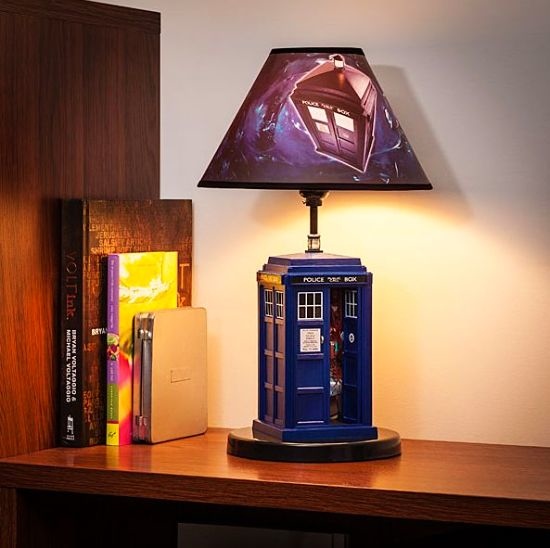 Doctor Who TARDIS Table LampParamount, John Singleton Set for 'Hustle and Flow' Trial

"Raiders Of The Lost Ark" In One GIF, Start To Finish
9 Movies About Technology: How Cinema Loves the InternetOwn a Replica of Disneyland's Haunted MansionA Beginner's Guide to Italian Horror: Mario Bava on Blu-ray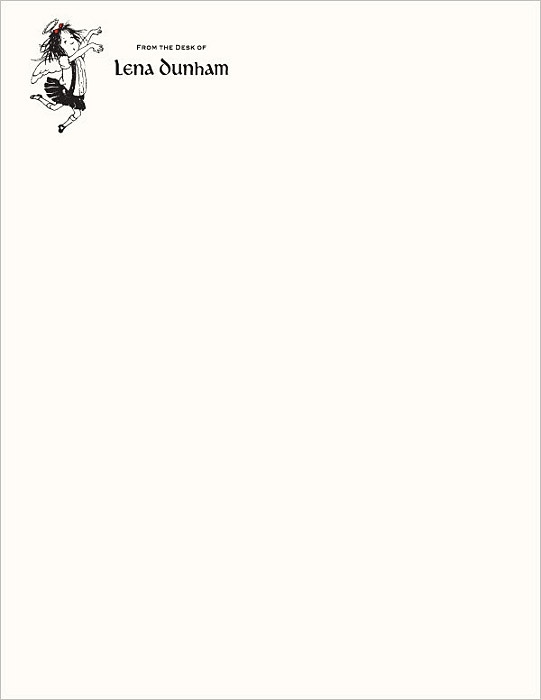 Lena Dunham's letterhead10 Great Movies You've Probably Never Heard Of
If you have any interesting items that we might've missed that you think should go in /Film's Page 2 – email us!