New Posters: Robert Zemeckis' 'Flight', David Chase's 'Not Fade Away', Allen Hughes' 'Broken City'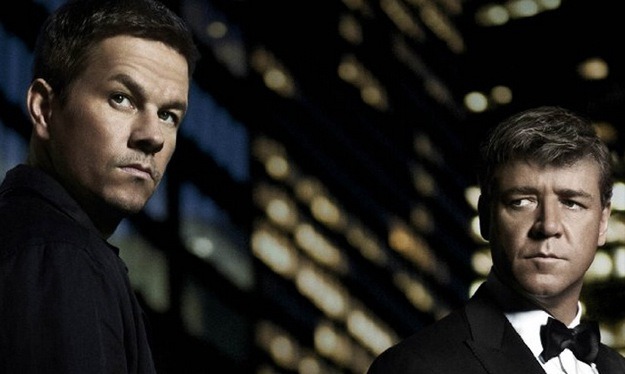 A fresh batch of posters for three films on our radar have just hit the web. The ones for Allen Hughes' Broken City and Robert Zemeckis' Flight both rely heavily on star power, which seems like a reasonable strategy when said stars include Russell Crowe, Mark Wahlberg, and Denzel Washington.
The pretty, snowy poster for David Chase's Not Fade Away, meanwhile, captures the heady feeling of youthful romance and rock n' roll. Get a peek at all three after the jump.
[Sources: Coming Soon, The Film Stage, Rolling Stone]
First up are the two posters for Flight, Zemeckis' first move back in live-action territory since 2000's Cast Away. Washington leads as an airline pilot who becomes a hero after he saves his plane from crashing, only for an investigation to raise some troubling questions and cast his character into doubt. John Goodman, Kelly Reilly, and Don Cheadle co-star in the film, which opens November 2.
Then we have Not Fade Away, written and directed by Sopranos creator Chase. Like that show, the picture stars James Gandolfini and takes place in New Jersey; unlike the series, it's set in the '60s and centers around a group of friends who start a rock band after being inspired by the Rolling Stones. John Magaro is front and center as Gandolfini's son and the leader of the band. Bella Heathcote, Jack Huston, and Brad Garrett also star. Not Fade Away hits December 21.
And finally, there's the poster for Hughes' Broken City. It's not an especially exciting one — Wahlberg looks like he may have just been copy-and-pasted from the poster for Contraband — but hopefully the picture itself is better. Wahlberg plays an investigator hired by the mayor (Crowe) to trail his possibly unfaithful wife (Catherine Zeta-Jones). As Wahlberg digs deeper, however, he uncovers a much more insidious plot. Broken City opens January 18.