Paramount And Universal Set New Sci-Fi Projects: Clark Baker's 'Vessel' And One By Zak Penn And Chris Morgan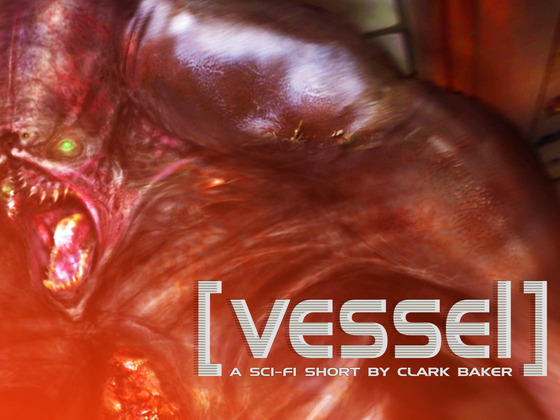 Two of the major studios set up brand new sci-fi projects on Wednesday. First up, Paramount bought the rights to Clark Baker's short film Vessel with the aim to turn it into a feature. We covered it in June and it's about a flight that goes frighteningly wrong. Stephen Susco (The Grudge, Red, Texas Chainsaw 3D) has been tapped to write the adaptation with Baker directing.
Then, over at Universal, they've just bought a still-untitled pitch from Zak Penn (The Avengers, X-Men The Last Stand) and Chris Morgan (Fast Five, Wanted) which is reportedly in the vein of Chronicle. Read more about both projects below.
Variety broke the news of Paramount's acquisition of Vessel, which made the rounds on blogs like this one earlier this summer. Here's what Chris said about it at the time:
A short that is jam packed with the kind of talent and promise that you would hoist upon the broad shoulders of someone like Matt Reeves when Cloverfield grabbed people's attention, Baker's story about a flight that goes inexorably awry brims with talent. There is a compression, to be sure, of the natural elements that would be allowed to air out over the course of an hour and half but, because it is a short, the relationships that ought to have had some time are offset by wicked effects. Again, because this isn't a million dollar production you aren't going to see something you haven't seen before but you absolutely will see how creative Baker is.
The short was recently made private on Vimeo so hopefully you saw it before it got taken down.
Over the hill at Universal, they've got their own new sci-fi film in the works. Deadline reported on the film, which will be written and directed by Zak Penn (The Avengers, X-Men The Last Stand) and produced by Chris Morgan (Fast Five, Wanted). Other than the fact that it's "described as an action film in the vein of Chronicle, the Josh Trank-directed supernatural sleeper hit" there's no other information. Both Penn and Morgan are big time genre fans so hopefully it's cool. We'll certainly keep an eye on it.