Lynne Ramsay Gets Funding To Launch 'Moby Dick' Into Space With 'Mobius'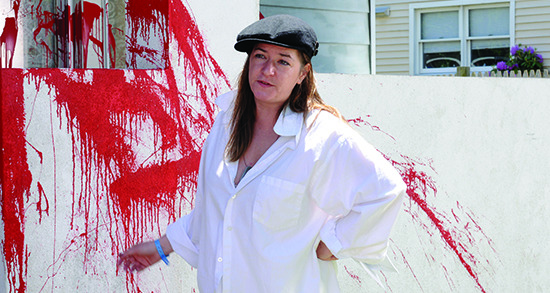 I'm still haunted by Lynne Ramsay's last film, We Need to Talk About Kevin, which I believe is one of the best horror films of the last few years. And so "We Need to Talk About Moby Dick in Space" is a great title for the announcement that Ramsay now has financial backing for Mobius, the film in which she'll launch a version of Herman Melville's novel Moby Dick into space. But BAD already took that one, so we'll go with something more basic.
Regardless, Ramsay and Kevin co-writer Rory Kinnear may now get to make their "psychological action thriller set in deep space." With many other directors on board, that might sound like a pretty routine effort, but from Ramsay Mobius could become one of the films I'm most excited to see in the next few years.
THR announces that Scott Pictures is backing the project; the outfit is also producing Jane Got a Gun, the western that Ramsay will shoot in January with Natalie Portman and Michael Fassbender.
In a manner that sounds superficially akin to the sci-fi thrillers of the '70s, the plot of Mobius features " a captain consumed by revenge takes his crew on a death mission fueled by his own ego and will to control an enigmatic alien." (Maybe Tilda Swinton can play the captain's quarry?)
But with Ramsay and Kinnear writing, I don't expect this to be any sort of average space mission. I hope that Seamus McGarvey, who did such wonderful work on Kevin (and also has his big FX chops down thanks to films like The Avengers) returns to shoot the film. Given that Ramsay has Jane coming up next, we might not hear any casting info on Mobius for a while, but I can't wait to hear who signs on.