Daniel Radcliffe Sports Horns In The First Image From... 'Horns'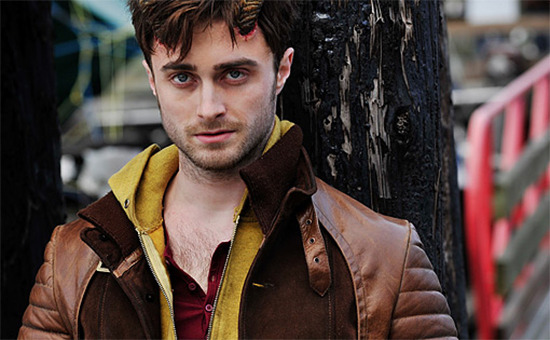 We may receive a commission on purchases made from links.
It's fun watching Daniel Radcliffe try out strange roles in the wake of Harry Potter's finale. His latest is Horns, from director Alexandre Aja (High Tension, The Hills Have Eyes), based on the book by Joe Hill. Radcliffe's character is Ignatiaus "Ig" Perrish, accused of the rape and murder of his girlfriend.
That's a bad situation to be in, and from there things get weird. Ig wakes up one morning with horns growing from his forehead, and soon leans that they're part of a new ability: Ig can force people to do things, and plans to use that power to uncover the real killer of his love.
EW presents the image, and quotes Radcliffe calling the role "deeply emotional and also incredibly outrageous in some ways." Horns also features Max Minghella, Juno Temple, Joe Anderson and Kelli Garner. The film is shooting now.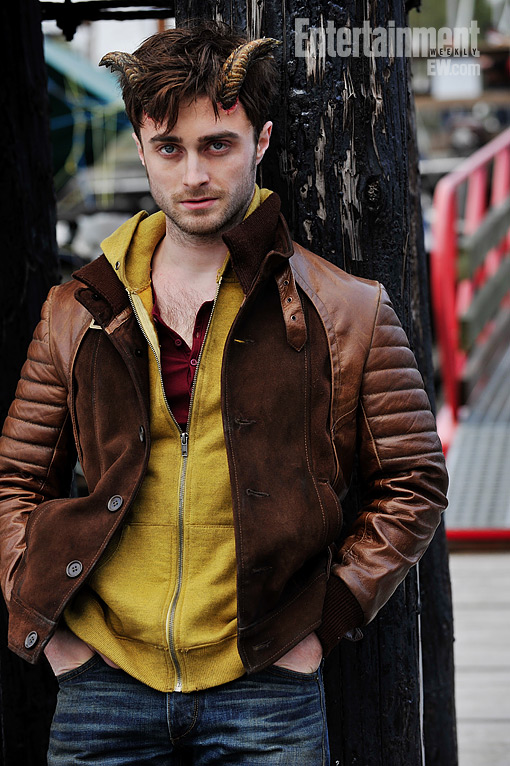 Here's a long synopsis of the book, from the publisher:
Ignatius Perrish spent the night drunk and doing terrible things. He woke up the next morning with a thunderous hangover, a raging headache . . . and a pair of horns growing from his temples. At first Ig thought the horns were a hallucination, the product of a mind damaged by rage and grief. He had spent the last year in a lonely, private purgatory, following the death of his beloved, Merrin Williams, who was raped and murdered under inexplicable circumstances. A mental breakdown would have been the most natural thing in the world. But there was nothing natural about the horns, which were all too real.
The only suspect in Merrin's murder, Ig was never charged or tried. And he was never cleared. In the court of public opinion in Gideon, New Hampshire, Ig is and always will be guilty because his rich and connected parents pulled strings to make the investigation go away. Nothing Ig can do, nothing he can say, matters. Everyone, it seems, including God, has abandoned him. Everyone, that is, but the devil inside. . . . Now Ig is possessed of a terrible new power to go with his terrible new look—a macabre talent he intends to use to find the monster who killed Merrin and destroyed his life. Being good and praying for the best got him nowhere. It's time for a little revenge. . . . It's time the devil had his due. . . .