Benedict Cumberbatch And Joel Kinnaman Might Star In WikiLeaks Movie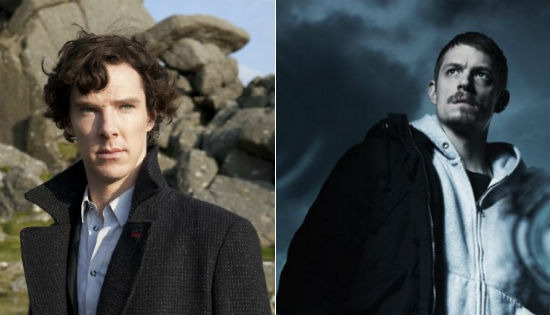 Two of the biggest rising stars in Hollywood might team up to tell a still-unfolding story filled with secrets, leaks and infamy. DreamWorks has been developing a biopic of Julian Assange, the controversial face behind WikiLeaks, with Bill Condon (Dreamgirls) likely to direct. Over the summer rumors circulated that Jeremy Renner was in talks for the lead but Deadline now reports Benedict Cumberbatch (Sherlock, Star Trek Into Darkness) could possibly play Assange with Joel Kinnaman (The Killing, RoboCop) as his right hand man, Daniel Domscheit-Berg. The script, based on two books on Assange, was written by Josh Singer.
According to Deadline, the mention of these actors is merely "conversation" at this point so it's far from a sure thing. But the fact that Deadline is reporting is means someone wants it to happen, be it the management of the actors or studio executives. There's something here.
The film will be based on two books DreamWorks owns the rights to: WikiLeaks: Inside Julian Assange's War On Secrecy, by David Leigh and Luke Harding, and Inside WikiLeaks: My Time With Julian Assange At The World's Most Dangerous Website, written by Domscheit-Berg. However, it's not the only Assange game in town. HBO and Universal both have projects in the works along with a few others. Read about those here.
Assange's story is already like something out of the movies and it's still unfolding. He went from computer hacker to website owner to the controversial man behind WikiLeaks, which gained access to government secrets and began to release them. He's currently fighting charges of both sexual assault and leaking classified documents. Obviously, that's just the barebones description but he's a ripe character for an actor to tackle and one with loads of potential historic and cultural significance.
What do you think about Cumberbatch and Kinnaman starring in Condon's version of this film?