Wachwoski Siblings And J. Michael Straczynski Developing TV Series 'Sense8'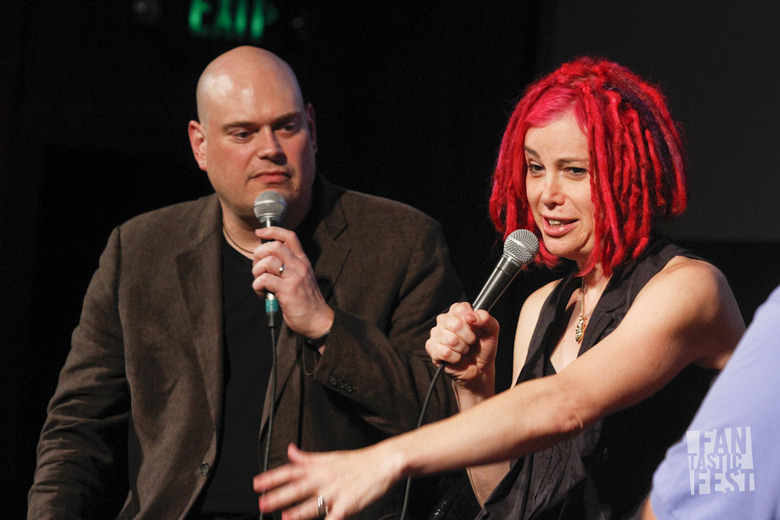 It's a good time to be a fan of Andy and Lana Wachowski, aka The Wachowski Siblings, aka Wachowski Starship. Their new film, Cloud Atlas, is not just a massive and impressive undertaking, but an effective achievement with a blissfully humanist conclusion. The pair are doing more interviews and actually making personal appearances to promote the movie. And it seems like they're already moving forward with additional projects.
While we wait to hear about the fate of the possibly dead project Cobalt Neural 9, there's new info on a TV show the Wachowskis are developing with J. Michael Straczynski. The project is called Sense8, and while the details are secret, it is something that the three creators have been working on for a while, and could see the Wachowskis directing some episodes.
Variety has the scant details, saying that the show is being shopped to outlets now, and that "the Wachowskis are expected to direct at least some episodes of the show, which is looking to land a multi-episode order." Georgeville Television is producing the show. We don't have any info on genre, style or format, but given the title and the general leanings of both the Wachowskis and Straczynski, it's easy to assume this will be a genre project with some thriller element. (Photo: Jack Plunkett/Fantastic Fest)