Broken Lizard's Jay Chandrasekhar To Direct 'Yogi Bear 2'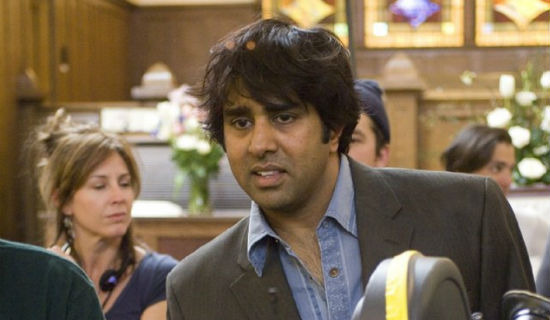 Broken Lizard star/director Jay Chandrasekhar is directing a sequel to a hit film. It'll be filled with laughs, hijinks and maybe even people with badges but, unfortunately, it's not Super Troopers 2. Chandrasekhar has been tapped by Warner Bros. to rewrite and direct Yogi Bear 2, the sequel to the 2010 Eric Brevig hit that grossed just over $100 million in the U.S. Read more after the jump.Deadline broke the news of the deal which, for fans, might seem a bit out of left field. However, Chandrasekhar also directed another questionable Warner Bros. film, 2005's The Dukes of Hazzard. Plus, the fact that he's rewriting means he'll certainly have more invested than just being a hired gun. (The original script was written by Joshua Sternin and Jeffrey Ventimilia last year.)
But, let's face it, he's still just a hired gun. Chandrasekhar is a talented director and actor with an incredibly funny comic sensibility, but him doing Yogi Bear 2 feels like a disappointment. The huge amount of CG will probably be a personal and professional challenge for him, something he hasn't done before and can learn from, but the concept feels comically below him. Obviously he'll be paid handsomely and sometimes — especially after a disappointment such as The Babymakers – filmmaking is done as a job instead of a passion. Hopefully he takes something good out of it and moves on.
All that said, I didn't see the first Yogi Bear, but didn't hear anything particularly good about it either. Maybe the sequel will be better. Either way, it's hard not to feel disappointed Chandrasekhar will be doing this for at least a few years and not at least writing and directing a new movie with Broken Lizard.
No release date has been set for Yogi Bear 2. Do you feel as I do here, or do you have more optimism?