Drafthouse Films Releases 'Trailer War' Compilation Of Rare Vintage Exploitation Film Promos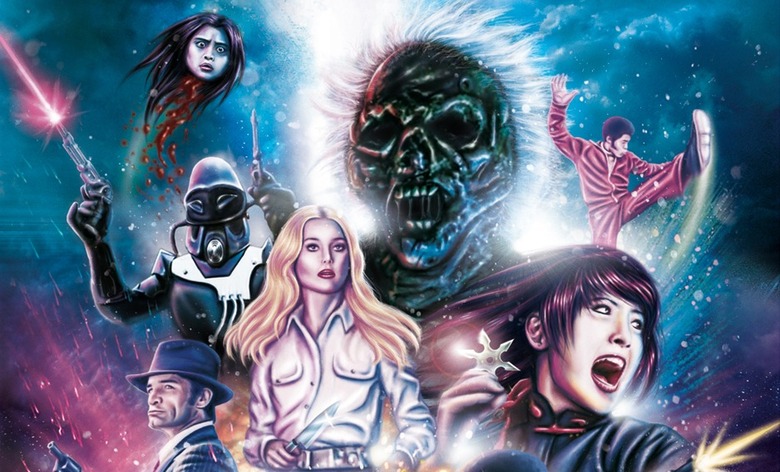 In the two years since its launch, Drafthouse Films has compiled an enjoyably eclectic lineup ranging from the retrofuturistic break-dancing apocalypse comedy The FP to last year's foreign film Oscar nominee Bullhead. But even by those standards, their latest release Trailer War is a little bit different. It's not so much a movie as it is a feature-length compilation of trailers — gloriously bizarre, gleefully tasteless vintage trailers from low-budget exploitation flicks, in the vein of the old 42nd Street Forever compilations. Hit the jump to read more, check out the poster, and watch the NSFW trailer.
Trailer War has a theatrical tour planned for December 2012, and will hit DVD and Blu-ray on December 18. Head to DrafthouseFilms.com to pre-order and get more info, and don't forget to check out the NSFW trailer below. (A trailer for trailers — how very meta.)
Unleashed from the vaults of the Alamo Drafthouse, a meticulous selection of the best, strangest and most amazing coming attraction trailers in the world! Most have never been available in any home format, and all are presented for the first time in high definition. From the high flying, explosive metal mayhem of STUNT ROCK to THUNDER COPS' disembodied flying head chaos, each 3 minute masterpiece is like a beckoning portal to another, more exciting dimension. It's a crippling overdose of towering flames, mechanized destruction, lurking fear, poor sexual choices and spiritual devastation on an apocalyptic scale. You might want to have a cornea donor standing by just in case...because THIS IS GOING TO BURN!