'Prometheus' Blu-Ray Features Announced; Will Have Alternate Opening/Ending, Writer And Director Commentaries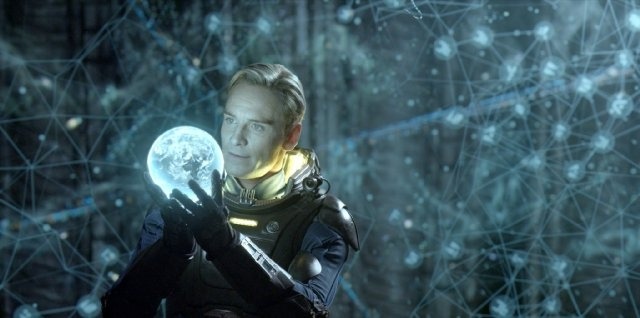 Another big Blu-ray mystery has been solved this week. After months of speculation over what Ridley Scott would include on the Blu-ray release of Prometheus, the final list of features has been revealed. There isn't a specific set of deleted scenes, though 10 minutes of them have already leaked online, but there will be an alternate opening and ending, as well as director commentary by Scott and screenwriter commentary by Jon Spaiths and Damon Lindelof. All in all, there will be over seven hours of bonus features. It'll be released October 9.
After the jump, check out the full listing of features and box art.
Here are the special features for the four disc Blu-ray, which includes the 3D Blu-ray, Blu-ray, DVD and digital copy. The second disc is exclusive to this release and the regular, non-3D release will include all the features on Disc One. Disc Two is exclusive.
PROMETHEUS 4-Disc Collector's Edition Blu-ray Special Features  - Disc 1
 Theatrical Cut
Commentary by Director/Producer Ridley Scott
Commentary by Writer Jon Spaihts and Writer/Executive Producer Damon Lindelof
The Peter Weyland Files
Deleted and Alternate Scenes that include an Alternate Opening / Ending
Prometheus – Weyland Corp Archive Second Screen App
Disc 2
The Furious Gods: Making Prometheus
Enhancement Pods
Weyland Corp Archive
Pre-Vis
Screen Tests
While I'm certainly curious to see the alternate opening (with all the extra Engineers) and ending (likely not the 15 minutes originally rumored) I think the commentaries, especially the writer one, will be the true revelation here. Lindelof is very open with fan reactions and well aware of the critical reception to Prometheus. Pair that with Spaiths, whose screenplay supposedly was much less subtle, and there should be plenty of answers.
Here are the boxes for both editions. Very cool.
Prometheus will be release October 9 on Blu-ray. Will you be picking this up?