Carl Erik Rinsch Still Working On '47 Ronin'; Have Reports Of On-Set Trouble Been Exaggerated?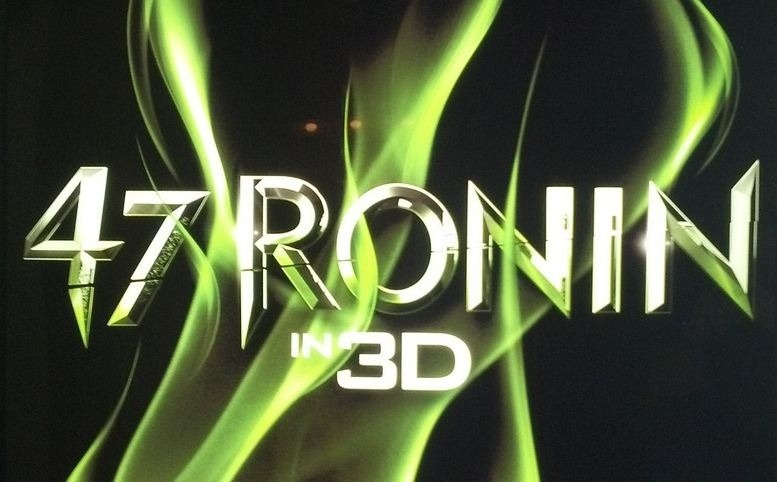 Whipsers of trouble behind the scenes have plagued Carl Erik Rinsch's 47 Ronin ever since Universal bumped the film's release from Fall 2013 to February 2013, and they only intensified when the studio moved the opening date yet again to Christmas 2013. Then last week, a report came out that seemed to confirm everything we'd feared. Describing the production process as "a nightmare," the article claimed that the samurai epic's budget had ballooned from $175 million to $225 million, and that the studio had wrested the project away from first-time feature director Rinsch.
But anonymous "individuals close to the project" are notoriously unreliable, and now other inside sources are denying that the situation is as bad as all that. According to this new story, Rinsch has not been pulled off the project, and in fact has been holed up in the editing room all week. Moreover, the budget remains under $200 million including the reshoots. Read more after the jump.
Not that the updates are all sunshine and rainbows. It's apparently true that the studio is taking a more active role than usual with regard to the editing process. But Rinsch is a commercial and shorts director making his first foray into feature filmmaking with an expensive, high-profile project, so it makes sense that the studio would be a bit heavyhanded. As for where those pesky rumors of on-set drama are coming from, Deadline notes that Rinsch's opinionated nature has irritated some of the crew.
That 47 Ronin has hit a few rough patches isn't in doubt, but plenty of films with difficult shoots have turned out fine in the end. Until the picture actually hits theaters, we won't know whether any of these problems have negatively affected the movie. Here's hoping for the best from 47 Ronin when it opens next winter — and for a smoother process on Rinsch's next project, whatever that may be.