'Paranormal Activity 4' Trailer #2: Prepare To Be Afraid Of Your XBox Kinect, Plus Early Buzz From Fantastic Fest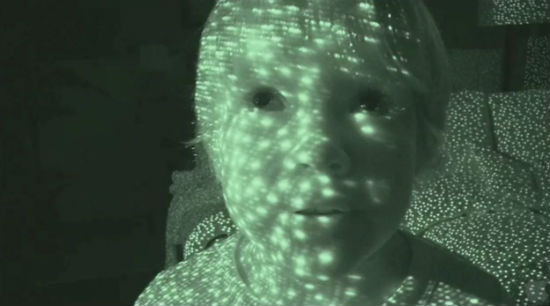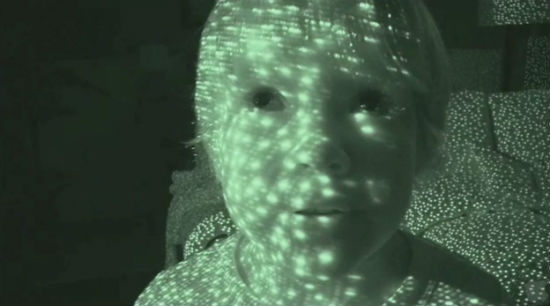 There are several major take aways from the latest trailer for Paranormal Activity 4. One is that Katie and the boy she kidnapped, Hunter, are definitely back. Another is that the evil spirits from the first three films still really, really love to drag people down hallways. A third is that your XBox Kinect is the devil. It all adds up to a very intriguing bit of marketing.
Paranormal Activity 4 opens October 19 from directors Henry Joost and Ariel Schulman, who did Catfish and Paranormal Activity 3. This time around, the story is back in the present, following the neighbors of a mysterious new family whose son may, or may not, be the aforementioned Hunter.
After the jump, you can not only check out the revealing new trailer, but read a bunch of early buzz from a work print screening at Fantastic Fest 2012. Either way, you'll never look at XBox Kinect the same way again.
Head to Apple for the HD version, but here's an embed from Bloody Disgusting.
Lots of plot stuff in the new trailer here. From the teaser we knew the set up was that Hunter had grown up and he, and possibly Katie, moved in next door to a new family. We also knew the lead girl likes to video chat with her boyfriend and that's where this footage is coming from. But here we learn that somehow the boy ends up alone and living with the neighbors, an already creepy twist. Add to that the image of him – or something – standing in corners, doorways, and all the lifting, pulling and screaming and you've got a pretty intense looking installment. Not to mention that XBox Kinect tracking. You know that's just gonna be even more creepy in the film.
While I heard some pretty solid buzz coming out of a Los Angeles test screening a few weeks back, a work print of the film itself screened Wednesday night at Fantastic Fest. Here are some tweets.
Paranormal 4 is a lot of smart set pieces in search of a compelling ending.

— Eric Vespe (@EricVespe) September 27, 2012
PA4 doesn't work. At all. Work print aside, it's boring, silly and does NOTHING for the mythology. Disappointed after the awesome PA3

— timbuel (@timbuel) September 27, 2012
Withholding true judgement until final cut but that PA4 work print was not pleasing to me.

— timbuel (@timbuel) September 27, 2012
PARANORMAL 4 is the most legit funny installment, and strangely the most violent. Last third feels incomplete but maybe it is – we saw a WIP

— John Gholson (@gholson) September 27, 2012
PARANORMAL ACTIVITY 4 goes down like mild picante. Weak. Sauce. #FF2012

— Trevor T. Trujillo (@TrevorTrujillo) September 27, 2012
Paranormal Activity 4 is the Anti-Cloud Atlas.

— // Paul Gandersman (@Paul_Gandersman) September 27, 2012
Paranormal Activity 4 as a WIP is already an improvement over PA3. Love that these movies built almost completely on tension are hits.

— Alex Spivey (@alexspivey) September 27, 2012
Seems like a pretty mixed bag. But, don't forget, Schulman and Joost basically shot two different movies for Paranormal Activity 3 so anything can change in the next week or two. Will you be heading to the theaters  October 19?