'Gambit' Trailer: A Coen Brothers-Written Heist Film With Colin Firth And Cameron Diaz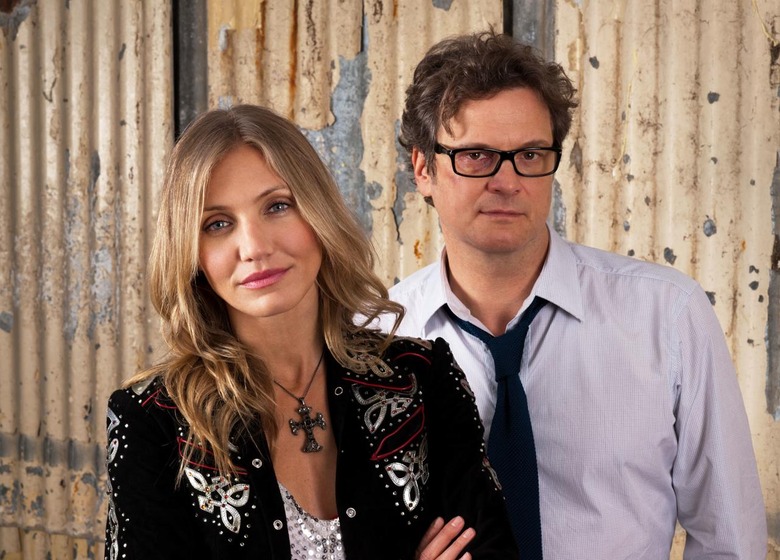 What we've got here is a remake of a classic caper movie from the writers of Fargo starring an Oscar-winner, a box-office bombshell and a naked Professor Snape. The movie is Gambit, directed by Michael Hoffman, with a screenplay by Joel and Ethan Coen starring Colin Firth, Cameron Diaz and Alan Rickman. Firth plays an employee desperate to get back at his boss (Rickman) who enlists the help of a cowgirl (Diaz) to con him into buying a fake painting. Of course, that's just the tip of the iceberg and performances by Stanley Tucci, Cloris Leachman and Tom Courtenay all factor in. A trailer has been floating around for about a week but is just coming to our attention now. Check it out below.
Thanks to Deadline for the latest heads up on the trailer.
With the quirky characters, awkward situations and layered plot, some of the Coen Brothers' influence is definitely seen here. Plus the cast is without a doubt top notch. The only thing I'm a little hesitant about is how under the radar a film of this magnitude is flying. Even Hoffman, while not a household name, has made a pretty solid batch of good movies: The Last Station, Game 6, The Emperor's Club, Soapdish, etc. Is the twisting, turning, double crossing plot a little too played out? The original film too revered? We'll find out soon enough.
Gambit, based on the 1966 film with Michael Caine and Shirley McClaine, opens November 21 in the UK and sometime in 2013 in the US.