Sequel Bits: Harry Potter, Catching Fire, Beetlejuice 2, Sin City 2, Sherlock Holmes 3, Looper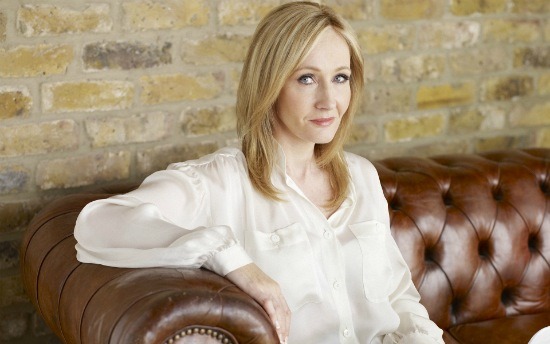 A nugget of hope for what would be the most anticipated sequel of all time is just one of the many things in today's Sequel Bits. After the jump read about:
Tim Burton and Winona Ryder didn't sound enthused about Beetlejuice 2.
Take a peek at the Reaping stage from The Hunger Games: Catching Fire and read where the beach scenes will be filmed.
Sin City: A Dame To Kill For just picked up international distribution.
Jude Law says Sherlock Holmes 3 is more a matter of "when" and not "if."
Rian Johnson answers the big question: Will there be a sequel to Looper?
J.K. Rowling said she'd do another Harry Potter book if she had a "great idea."
Frankenweenie, which opens next weekend, marks the return of Winona Ryder to the Tim Burton universe. In a report on the film's press conference by Flixist, Ryder reportedly gushed about working with Burton again with a particular fondness for the role of Lydia from Beetlejuice. The obvious follow-up was if she was excited for a potential Beetlejuice 2? Ryder sighed, rolled her eye and replied "Yeah, that would be...great." To be fair, she might have just been rolling her eyes at being asked about the hypothetical film for the 500th time.
Burton also commented on the film, which is supposedly being written on spec by Seth Grahame-Smith:
Somebody's writing a version, but I'm sort of...not making any preconceived ideas about it, and...not over-thinking something that I haven't seen, so I'm just kind of keeping an open mind about it and seeing what comes.
Francis Lawrence is currently filming The Hunger Games: Catching Fire and On Location Vacations is all over it. They not only posted this photo from The Goat Farm Arts Center in Atlanta of the Reaping stage this time around: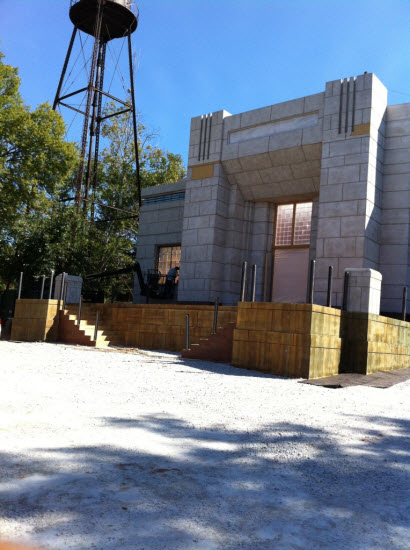 But also confirmed they'll be filming on a beach at Clayton County, GA's International Park. If you've read the book, you know there are some very significant beach scenes. Those scenes are likely to be shot late next month.
While The Weinstein Company will be releasing Robert Rodriguez's Sin City: A Dame to Kill For in the US, Splendid Films has picked it up for distribution in multiple international territories. Read more at Variety.
Guy Ritchie's first Sherlock Holmes film was a hit. The second one, 2011's A Game of Shadows, was an even bigger hit (at least internationally) and that's why, when speaking to MTV, co-star Jude Law seemed pretty sure Sherlock Holmes 3 will eventually happen. Here's the video:
Get More:
Speaking with Screenrant, Rian Johnson put the idea of a sequel to Looper to bed:
It's really cool to hear that the world is intriguing, but to me the world was created in the service of this one specific story and that was its function in my mind and we told that story. In my mind, I'm not thinking sequels.
J.K. Rowling's first non-Harry Potter book, The Casual Vacancy, comes out this week and speaking to the BBC (via Gawker) she said she's not 100% against doing another book in the world of Harry Potter:
I don't want to go mechanically back into that world and pick up a load of odds and ends and glue them together and say, 'Here we go, we can sell this.' But if I did have a great idea for something else, I probably would do it.
She continued she's "very averse" to a direct sequel. "A sidestep could maybe..." she said, trailing off. "Well, we'll see."