Page 2: Alien, Transformers, Star Wars, Ray Harryhausen, Wizard Of Oz, Doctor Who, Charlie Brown, Robocop, Cloud Atlas, Harry Potter, Drive, Lost In Translation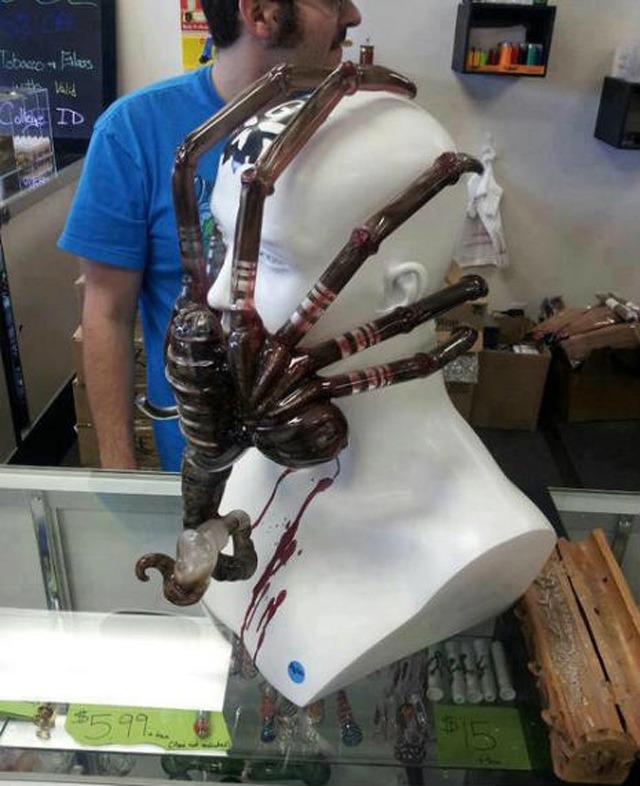 Page 2 is a compilation of stories and news tidbits, which for whatever reason, didn't make the front page of /Film. After the jump we've included 46 different items, fun images, videos, casting tidbits, articles of interest and more. It's like a mystery grab bag of movie web related goodness.
Header Photo: Facehugger Bong
Steven Spielberg on unlocking 'tremendous mystery' of his dyslexiaWhy Time Travel Stories Should Be Messy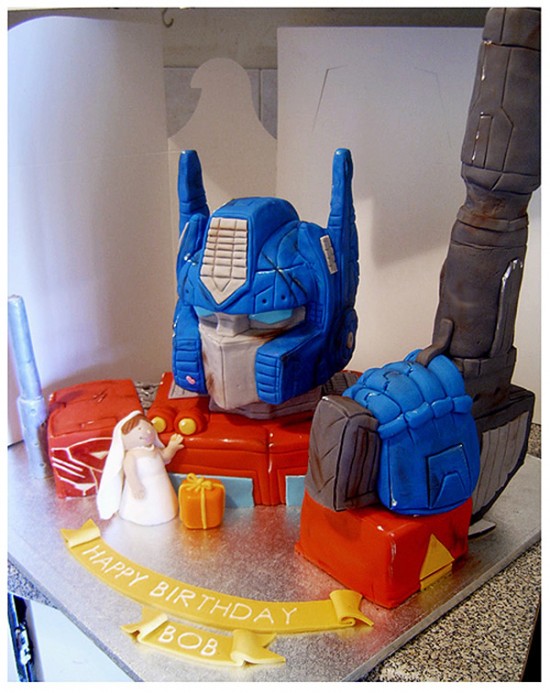 Optimus Prime Transforms Between a Birthday Cake And a Groom's Cake
Why Does 'The Poseidon Adventure' Enjoy the Geek Cred That 'Titanic' Lacks?
Now and Then: 'The Master' and Paul Thomas Anderson's American Quadrilogy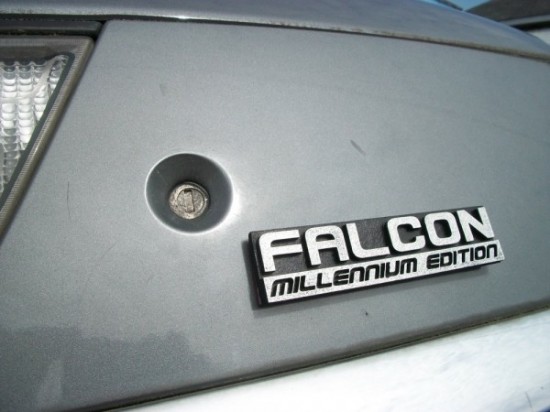 Millennium Falcon Car Emblem
How the First Two Phases of Paul Thomas Anderson's Career Led Directly to 'The Master'
Long profile of J.K. Rowling in the New Yorker
Endeavour flying over the Disneyland
Jason Reitman's "Live Read" series returns for another season at LACMA on October 25
Kevin Smith tells Stalker-azzi StoryGuillermo Del Toro To Host "Universal's Legacy of Horror" Series Opening At The Academy – Oct. 2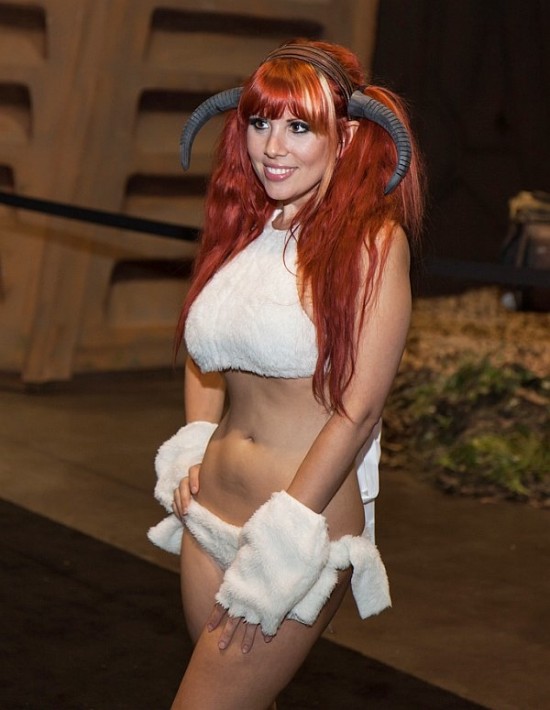 Sexy Wampa Girl cosplay
Fox Broadcast app now available to Xbox Live customers with Dish and FiOS subscriptions
Watch a 1974 Interview with Ray Harryhausen
Voiceover actor Michael Rye dies at 94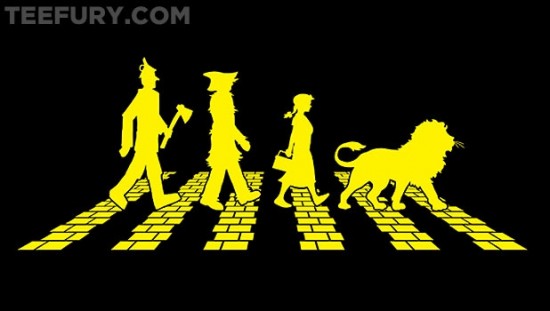 Today's t-shirt of the day on TeeFury is a Wizard of Oz/Beatles-inspired design "Yellow Brick Abbey Road".
11 reasons we still love The Princess Bride 25 years later
Melissa McCarthy & Jason Bateman on Two 'Identity Theft' Posters
Ultimate Sci-Fi Movie Timeline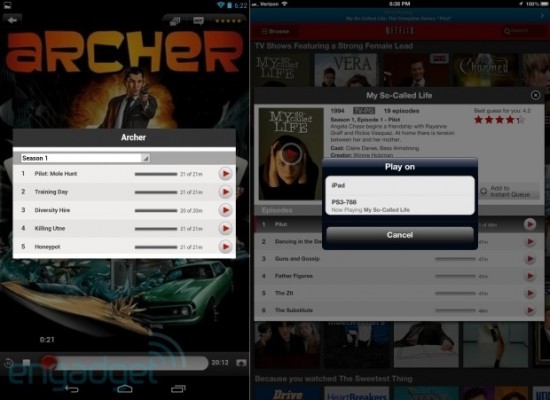 Netflix iOS and Android apps have a remote control easter egg for PS3 owners
Legendary Pictures Fantasy 'Waterproof' Getting Rewrite From Melton & Dunstan
Supercut: Two Kinds of People8 Surprisingly Scary Animated Films That Scarred The Kids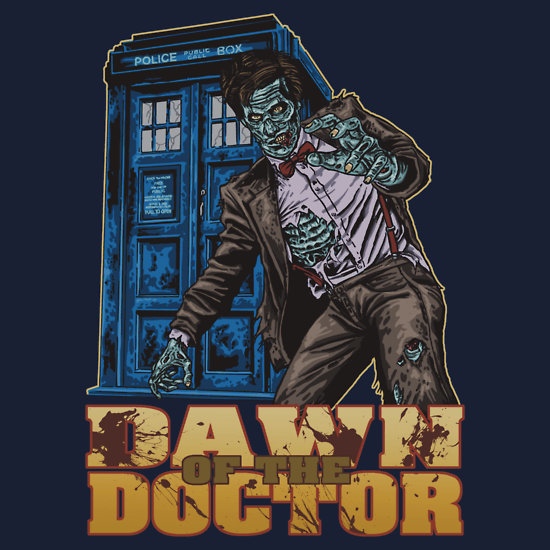 Dawn Of The Doctor T-Shirt
Target Aims for Branded Entertainment Trend with Short Film 'Falling Into You'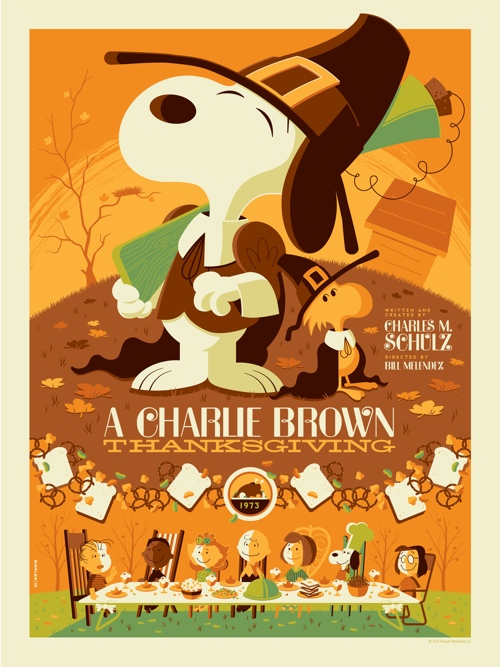 "A Charlie Brown Thanksgiving" Poster by Tom Whalen (Onsale Info)
IFC Films has acquired rights to writer-director Michael Walker's comedy "Price Check," starring Parker Posey and Eric Mabius.
Brief ROBOCOP Set Video; First Look At Joel Kinnaman As Alex Murphy
MacTech announces Walt Disney Animation Studios tour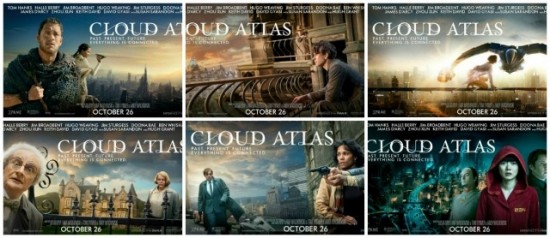 Cloud Atlas banners
At $1.128B, Universal Has Its Best Year Ever at the Domestic Box Office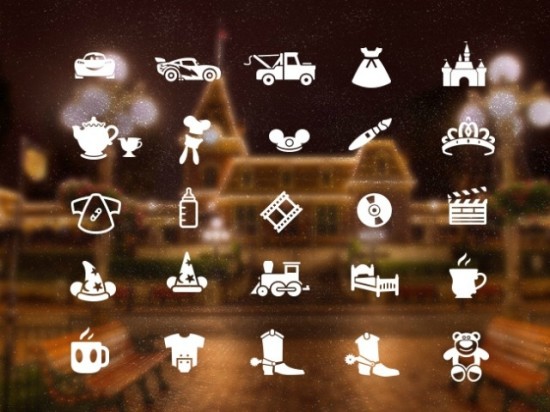 Ben Suarez has designed some Disney Icons (via)
5 Fresh Monsters That Should Be Used in Films

This is the greatest Star Wars-related magazine cover of all time
20 Mind Blowing Conspiracy Movies You Must Watch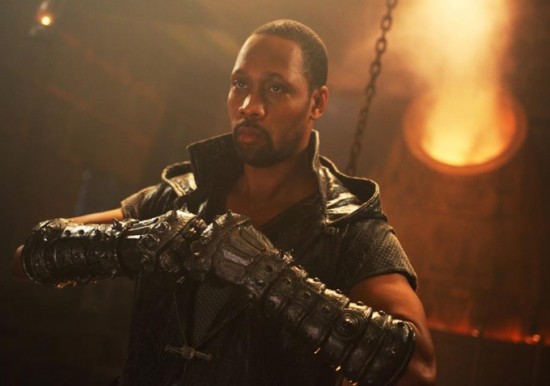 New Pics From 'The Man With The Iron Fists,' Eli Roth Says Film Will "Care About Character"
Redbox Instant targets launch by year-end, blends subscription streaming and DVD rentals with VOD
Watch BenDavid Grabinski's untitled Fantastic Fest bumper which won the Filmmaking Frenzy.Top 10 Films About Time Travel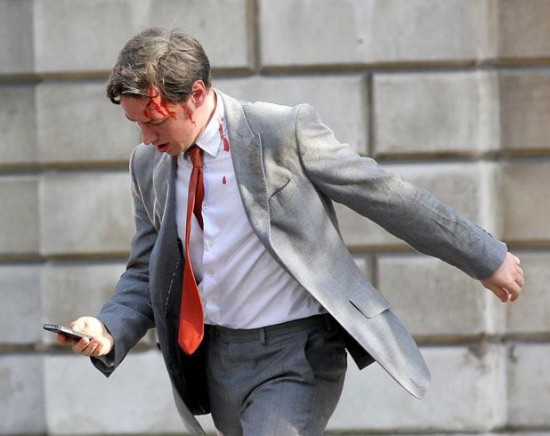 Bloody Pics Of James McAvoy A Reminder That Danny Boyle's 'Trance' Is On The Way For 2013
'Wreck-It Ralph' Producer Clark Spencer Spills The Beans On Skrillex Cameo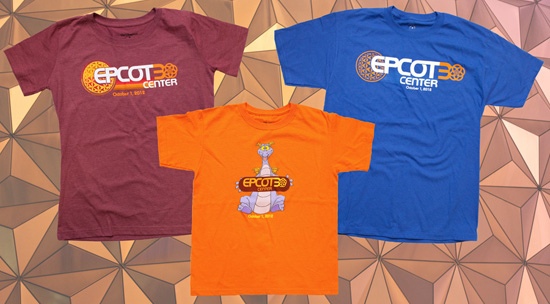 Commemorate the 30th Anniversary of Epcot with New Merchandise
Insert in Print Edition of 'EW' Will Have a Live Twitter Feed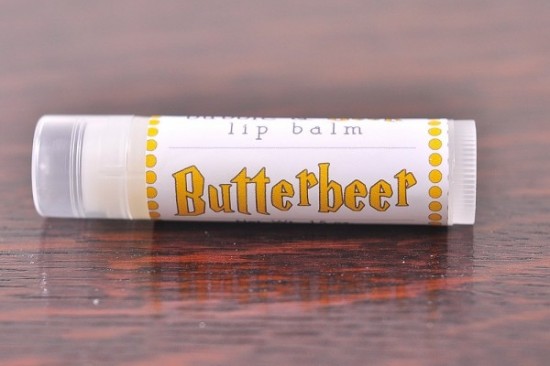 Butterbeer lip balm.
Rent the Benedict Canyon House Where George Lucas Supposedly Wrote Star Wars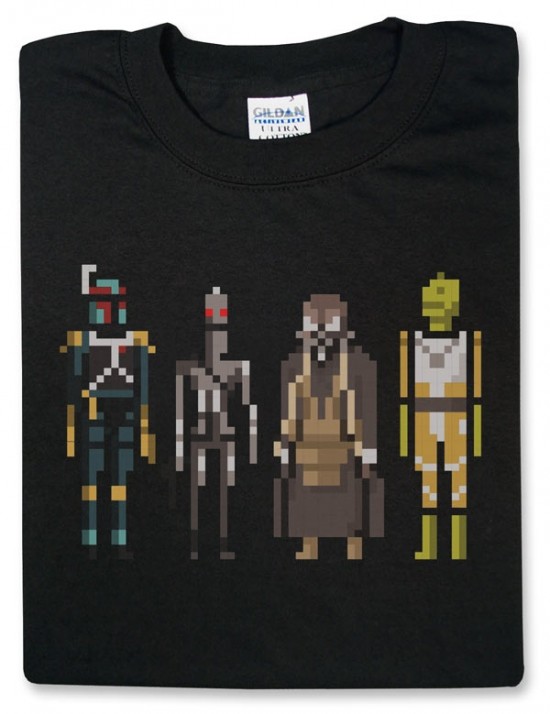 Star Wars Bounty Hunters Pixelated T-ShirtAnalyst: Disney Could Be Next Big Subscription VOD Provider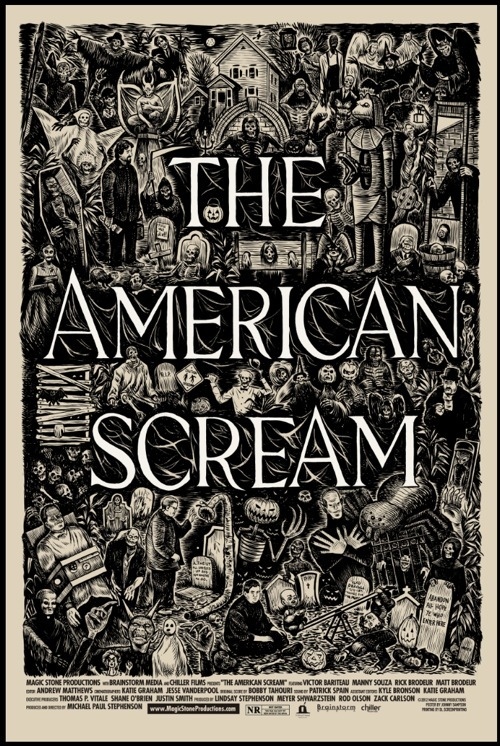 "The American Scream" Movie Poster by Johnny Sampson
'Looper' Director Rian Johnson Offers Behind-the-Scenes Secrets and Tips in Reddit AMA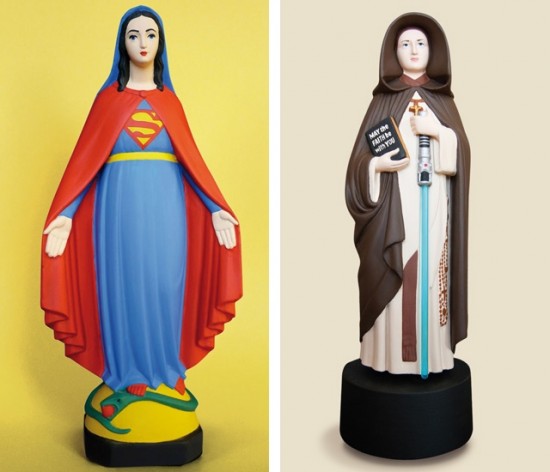 Miniature Virgin Mary Statues Transformed Into Pop Culture Characters
5 Things You Might Not Know About 'The Princess Bride' On Its 25th Anniversary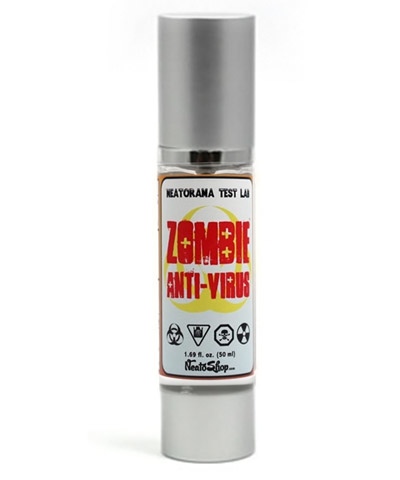 Zombie Anti-Virus Hand Sanitizer
8 Epic Heroes Who Committed Mass Murder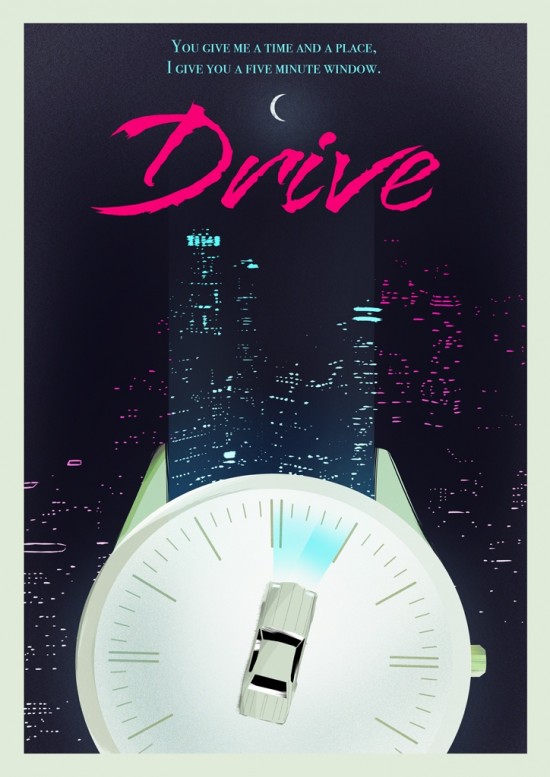 Drive poster by Rocco Malatesta
Celebrate 50 Years of Sex, Gadgets, and Martinis With This James Bond Drinking Game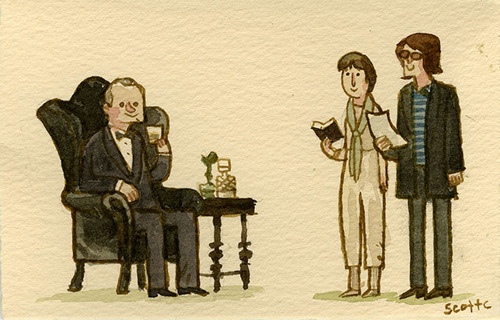 Scott C's  Lost in Translation Great Showdown.
Yet Another Delay In AMC Networks Vs Dish Network Trial
Arrowhead: Signal, A Low Budget Independent Sci-Fi Film ShortMalin Akerman Set For ABC's 'Trophy Wife', Lifts Pilot's Contingency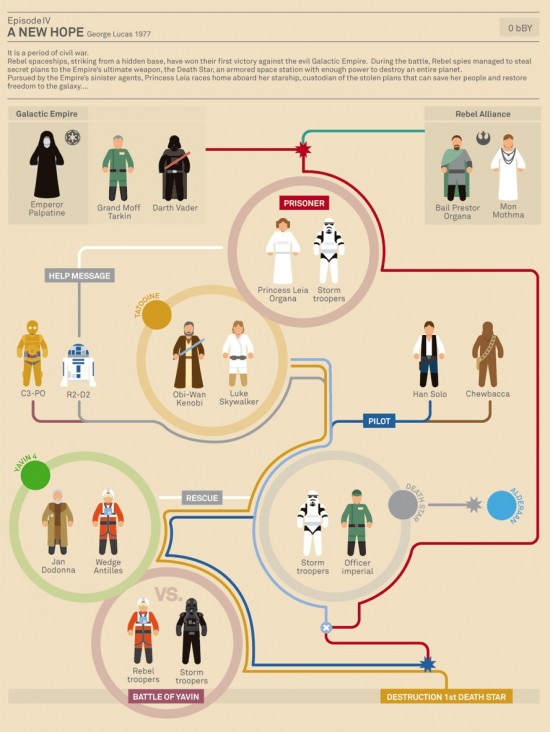 'Star Wars' Infographics: The Complete Luke Skywalker Story
Watch Grover and Cookie Monster Parody The Hunger Games, The Avengers, Doctor Who, and The Newsroom
If you have any interesting items that we might've missed that you think should go in /Film's Page 2 – email us!