Tom Hardy Looking To Scale 'Everest' With Doug Liman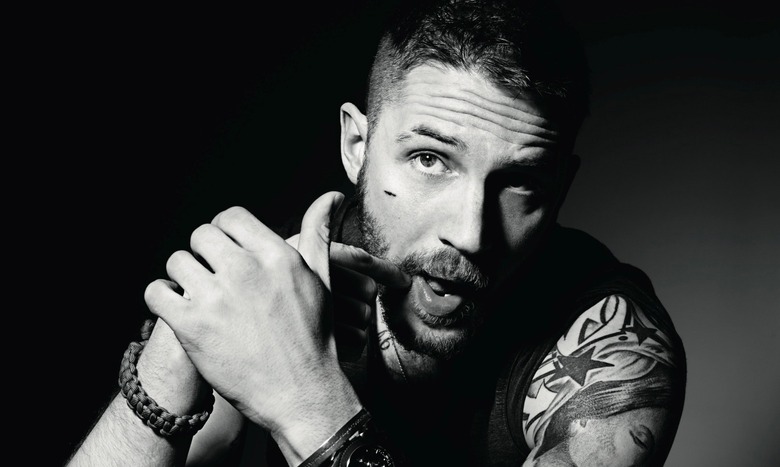 If you're going to make a movie about a guy who attempted one of the most difficult feats known to man not once, not twice, but three separate times, you're going to need an actor who actually looks up to the challenge. On that front, it's tough to think of many better picks than Tom Hardy. The Dark Knight Rises star has entered early talks for Doug Liman's Everest, an adaptation of Jeffrey Archer's fact-based novel Paths of Glory. More details after the jump.
Whether Mallory ultimately succeeded in his quest is up for debate. In his last try in 1924, Mallory was glimpsed near the peak before he and climbing partner Sandy Irvine disappeared into the clouds. That was the last anyone saw of Mallory until 1999, when his remains were discovered by climber Conrad Anker. To this day, no one knows whether he passed away before or after reaching the top.
Everest's premise calls for a leading man who can portray both Mallory's burning ambition and his athleticism. Hardy fits the bill on both aspects. His versatility has allowed him to segue from romcom love interest to larger-than-life comic book baddie to taciturn muscle this year alone, but many of his best recent roles have featured some combination of emotional intensity and physical strength.
No start date for Everest has been announced at this time, but it'll be some time before production gets going. Deadline reports it'll be Liman's next project after All You Need Is Kill, which has yet to start shooting. Meanwhile, Hardy will next be seen in Mad Max: Fury Road, which is filming now for release sometime next year.