Gina Carano First Star Attached To Female 'Expendables'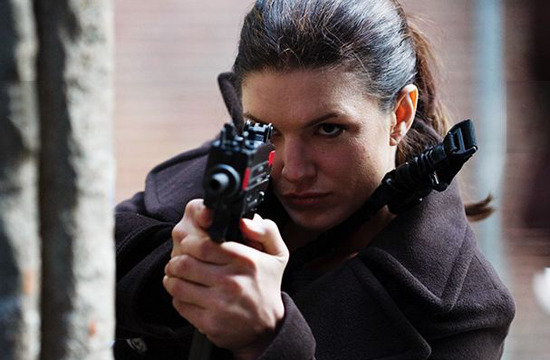 In a move that will surprise no one, former MMA fighter and Haywire star Gina Carano has just been cast in a still untitled film pitched as "The Female Expendables." The project, which will be produced by Adi Shankar's company 1984 Private Defense Contrators (The Grey, Machine Gun Preacher, Killing Them Softly) came together last month after the successful opening of The Expendables 2. Dutch Southern is writing. 
Variety broke the news of Carano's casting which, according to Shankar, was a no-brainer:
I don't know how I'm supposed to make a movie that is supposed to be the female version of 'The Expendables' without Gina Carano in it. It would be like making Twix without caramel or Jamba Juice without jamba.
Carano has already turned her successful debut in Haywire into a slew of other action projects. She's in Justin Lin's Fast and Furious 6 as well as John Stockwell's In the Blood, which is akin to Taken.
So who's next? Russ originally floated names like Linda Hamilton, Sigourney Weaver, Jamie Lee Curtis, Lucy Lawless or Cynthia Rothrock as hypothetical possibilites. However, with Carano now attached, it's possible the film is ignoring the "old-school" aspect of The Expendables and instead focusing the idea of a team alone. If age isn't a factor, the list gets very crowded very quickly: Ali Larter, Lucy Liu, Sarah Michelle Geller, Milla Jovovich and Kate Beckinsale for example. Or maybe Carano is the Liam Hemsworth exception to the rule and we will get older ladies. The next cast member will tell us everything.
Do you think casting Carano is a good start for the production? Who else do you see on the team?